Fakamālo atu kia te koutou uma!
This year Te Vaiaho o te Gagana Tokelau | Tokelau Language Week runs from Sunday 23 October to Saturday 29 October! Our theme for this year is
"Halahala ki vavau, kae ke mau ki pale o Tokelau" which means "To plan for the future is to understand the past."
Several activities and events will hold throughout New Zealand. Let's read these books, visit some websites, and celebrate together!
All About Tokelau
Tokelau means "North Wind", is located about 500km north of Samoa, while the distance between Tokelau and New Zealand is around 3748 km. It used to call as "Union Islands" and changed to Tokelau Islands in 1976. Tokelau has three small tropical coral atolls, which are Atafu, Nukunonu, and Fakaofo. The population in Tokelau is around 1500 people. Their national languages are Tokelauan and English. (Source: UNOCHA)
Books
There are several books in our library collection that will let you know more about Tokelau! Let's have a look!

Tokelau heroes / Riley, David
"Tokelau heroes presents inspirational stories of achievers who have Tokelauan ancestry." (Catalogue)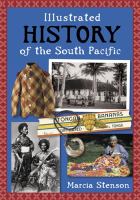 Illustrated history of the South Pacific / Stenson, Marcia
""The South Pacific is not only our geographic environment, it is also our cultural environment, and many New Zealanders trace their ancestry to Polynesian seafarers. This book is an introduction to the history of the South Pacific. A companion book to Illustrated History of New Zealand, also written by Marcia Stenson, it covers the following topics: geology and geography, the arrival of the first people to the Pacific, European exploration, war in the Pacific, political issues both historic and current.There is also specific information on these island groups: Cook Islands, Fiji, French Polynesia, Niue, Samoa, Tokelau, Tonga, Tuvalu and the Polynesian outliers."" (Catalogue)

Havali fakaua ki te fale = Walking home in the rain / Burgess, Feaua'i Amosa
"Describes a group of children walking home from school in the rain." (Catalogue)

Ko te tokotoko o toku tupuna = Papa's tokotoko / Sione, Emeli
"Alo, the eldest grandson, initially rejects, but in the end takes on his responsibility to be a support for his grandfather." (Catalogue)

Valigā magō : Painting sharks / Baker, Vaitoa
"It's painting day at school. Hale and his best friend Ioane choose to paint pictures of sharks." (Catalogue)

Tokelau Song Medley
We also have a beautiful Tokelau Song Medley video would like to share with you guys! Let's sing together!
(Source: TheCoconetTV)

For more information about Tokelau, you may visit:
That's it from us today about Tokelau Language Week 2022. Fakafetai and enjoy!