How wonderful! Wellington City Libraries has added more Vietnamese books for Vietnamese loving readers. The new collection is most suitable for children under 14 years old. Junior readers will have a chance to explore the world through stories, such as the series "Những người bạn ngộ nghĩnh," the series "Chăm sóc hành tinh của chúng mình," and much more. Some of the books are bilingual (English and Vietnamese), while others are entirely in Vietnamese. To get books from the collection, please search "Vietnamese language readers" and place a reserve on the item you would like to borrow, which you can collect from your nearest branch. Talk to one of our friendly library staff for more instructions.
Below are some titles for you to check out:
Chúng mình cùng dọn dẹp! / Series Những Người Bạn Ngộ Nghĩnh, by Aya Watanabe
An interesting story between friends: Meet Cabbage, Pumpkin, Sweetcorn and Capsicum, who transform the task of tidying up into an exciting game.

Cho tớ xin lỗi nhé! / Series Những Người Bạn Ngộ Nghĩnh, by Aya Watanabe
A cute story about friends who learn how to say sorry and enjoy playing games together.

Xử lý các loại rác thải / by Empar and Núria Jiménez
Did you know the amount of waste your family generates in a year could fill a whole truck? Where does the waste come from? What can we do to reduce it? There are some great recycle activities available at the back of the book. Bonus!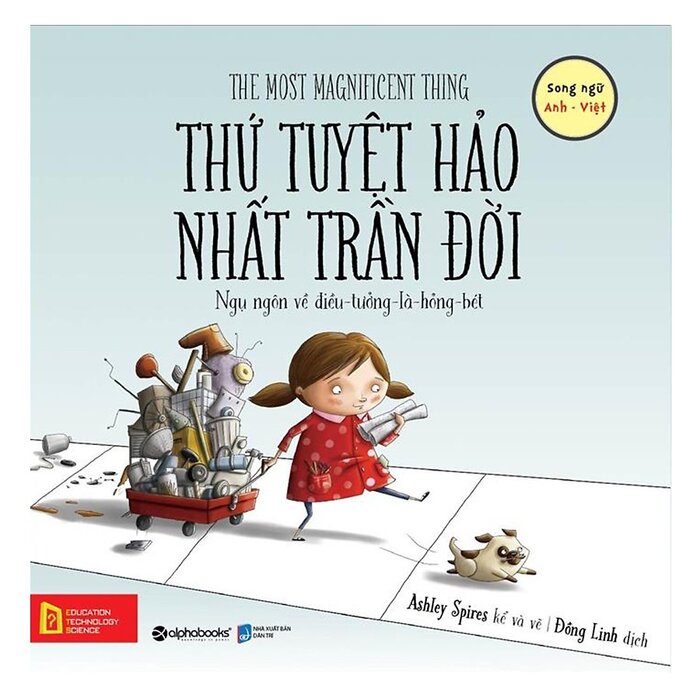 Thứ tuyệt hảo nhất trần đời / by Ashley Spires
"One day, the girl has a wonderful idea. She is going to make the most magnificent thing!"

Mẹ ơi, con tặng mẹ này! / by Sasaki Mio
Pokko left mummy's hands to go with the teacher at Kindy. It was a long day and Pokko missed mummy a lot. When Mummy came to pick him up, they were both so happy to see each other. Pokko even has a secret present for mummy…

Ông tớ / Song ngữ, tác giả Marta Altés
What could be more wonderful when you have a Grandpa for a best friend, who plays and explores the world with you? You both support each other when needed.

More Vietnamese books are on their way, so don't hesitate to get one out now!