Shubh Deepawali! Happy Diwali!
This year Diwali celebrations kick off on the 9th of November and finish on the 14th. Diwali is usually 5 days long, and every year it is celebrated according to the Hindu calendar dates which usually fall between September and November. Diwali is mainly known as a Hindu festival but is also celebrated by Jains, Sikhs and Buddhists alike. Because of this, there are lots of different religious events, stories and deities associated with Diwali.
One of the most well-known is the story of Prince Rama and Sita. When Rama's wife Sita was kidnapped by the ten-headed demon Ravana, Prince Rama slayed the demon with the help of Hanuman the monkey warrior. As they made their way back to their kingdom in the city Ayodhya, there was no moon to light their path, so the people of Ayodhya lit oil lamps to guide Rama and Sita home. This is why to this day, oil lamps (or diyas) are lit as a part of Diwali celebrations and signify the triumph of good over evil.

During Diwali, some Hindus also celebrate Lakshmi, the goddess of wealth. Colourful rangoli are set up in house entrances to invite the goddess in and bring good luck, and plates of handmade sweets and fruit are made as offerings.
Overall, Diwali is a time for friends and families to come together – to give gifts, wear their best outfits, clean and decorate the home together and share lots of delicious kai!
Here's a selection of photographs taken at Ngā Puna Waiora | Newtown Library earlier this month, during our Diwali Storytelling, Sari Draping and Photobooth event!
If you want to learn more about Diwali, have a read online at Britannica library – a free encyclopaedia which you can access with your library card number and pin.
Check out some of our Diwali books below: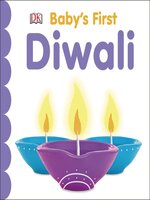 Baby's First Diwali, DK (ebook)
Celebrate Diwali with this delightful baby board book that little ones will adore.
The bright and colourful images in this ebook are the perfect way to discover Diwali together. From the shining diya lamps that gave the festival its name, to colourful Rangoli flower decorations, to sweet treats, Baby's First Diwali features all the familiar favourites associated with India's biggest and brightest holiday.
(Adapted from Overdrive description)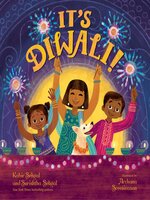 It's Diwali!, Kabir Sehgal (ebook)
Count along in celebration of Diwali, the Indian Festival of Lights, in this luminous picture book from bestselling mother-son duo Surishtha and Kabir Sehgal.
Count up to ten and back down again to the tune of "One, Two, Buckle My Shoe" while learning about the traditions that make Diwali a fun-filled festival! Celebrated during autumn harvest, Diwali symbolizes the triumph of good over evil and light over darkness. From sweet treats to intricate henna designs to exciting firework displays, kids will delight in this vibrant glimpse into the Festival of Lights. (Overdrive description)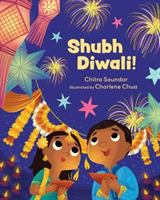 Shubh Diwali / Soundar, Chitra
"One family celebrates the Hindu festival of lights"– Provided by publisher." (Catalogue)

Rama and Sita : the story of Diwali / Doyle, Malachy
"Rama and Sita live happily in the forest until Sita is abducted by the demon king Ravana. Can Rama rescue her – and who is the little white monkey who offers to help?" (Catalogue)

Dharma's Diwali / MacGregor, Jill
"Dharma, a young girl from Lautoka, describes how she and her friends and family celebrate Diwali, the festival of light." (Catalogue)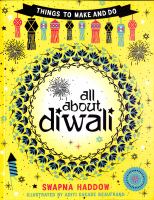 All about Diwali : things to make and do / Haddow, Swapna
"Diwali is one of India's most significant holidays. This beautiful activity book book is filled with crafts and recipes, fun activities and facts about the Diwali celebrations observed by over one billion people across faiths. Read all about why Diwali is named the festival of lights and discover the stories behind it." (Catalogue)