Mālō e lelei! Hello!
Here, in Aotearoa, it is Uike Kātoanga'i 'o e Lea Faka-Tonga- Tongan Language Week.
It begins Sunday 2 September and finishes on Saturday 8 September 2018 but you can continue learning and celebrating Tongan Language all year round!
Take your time and enjoy the sights and sounds using 'ihe laipeli – your library!
'Oku ke lava 'o lea faka-Tonga?'    'Do you speak Tongan?'
'Ikai.'     'No.'
You could start by reading  Tongan for Kids by Jahri Jah Jah.
Bettina Ikenasio-Thorpe's books will help with learning the alphabet, numbers and colours in Tongan. She has three awesome books: 'Alafapeti : Tongan alphabet with English translation, Ngaahi lanu : colours in Tongan and English, and Lau 'a e taha ki he hongofulu : counting one to ten in Tongan and English.
'Oku ke lava 'o lea faka-Tonga?'      'Do you speak Tongan?'
'Oku ou lea faka-Tonga si'isi'i pē'    'I speak a little Tongan.'
These stories are written by Carolyn Collis with an English translation on the back cover.
'Oku ke lava 'o lea faka-Tonga?'      'Do you speak Tongan?'
' 'Io.'      'Yes.'
Aiani and the Pia Ghost  is great for Tongan speakers. Give it a go!
The International Children's Digital Library is a great place to find books and stories from different cultures all around the world.
Would you like to know more about the people of Tonga? David Riley's Tongan Heroes is a good place to start and has great illustrations by Michael Mulipola.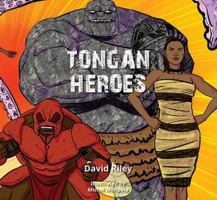 And, lastly, here are some other amazing books about Tonga and Tongan stories…
Ko e Mali : ko e talanoa faka-Tonga mei Nuʻu Sila by Christine Nurminen
A story about a traditional Tongan wedding that takes place in New Zealand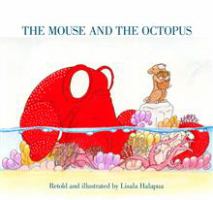 The Mouse and the Octopus, by Lisala Halapua
Retells a traditional Tongan fable about a mischievous mouse, who is rescued by an octopus, but tricks his saviour. This represents the origins of traditional fishing lure design.
Kelea's Clothes, by Jill MacGregor
Kelea, who lives in Tonga, describes some of the special clothes she wears for different occasions, including the ta'ovala and kiekie. Contains some Tongan words and glossary.
Monū'ia – Good Luck!