W końcu są tutaj! Z radością informujemy, że wiele nowych książek w języku polskim są dostępne pożyczyć w Bibliotek Miejskich w Wellington. Jeśli w domu mówicie po polsku, lub chciałbyście nauczyć się polskiego, te nowe książki dla Was i Waszej rodziny będą idealne do wspólnego czytania.
Te książki są w tej chwili na półce w Bibliotece Te Awe, ale możecie je też zamówić przez katalog online, wyszukując "Polish Language Readers" lub "Children 491.858."
Czytajcie dalej znaleźć sześć naszych ulubionych nowych książek…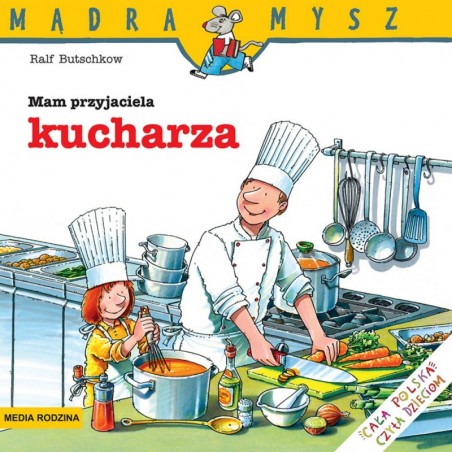 Mądra Mysz: Mam przyjaciela kucharza / Butschkow, Ralf
"Mój przyjaciel Stefan jest kucharzem i robi najlepsze spaghetti świata. Zanim jego danie trafią na talerze, trzeba najpierw kupić składniki, przygotować je, ugotować, przyprawić. A wszystko, co gotuje Stefan, jest bardzo zdrowe – nawet desery!" (Katalog)

Dinozaury / Benedetta, Nigelli
Dinozaury to kartonowa książka z serii Motoryka Smyka, która spodoba się najmłodszym dzieciom. Uczyć się wiele nowych słów, wysunić długą szyję brontozaura, odkryć, co na grzbiecie ma inny dinozaur, i sprawdzać, kto wykluje się z jaj. Ta książka to świetna zabawa!

Strażak Sam: Koncert w płomieniach / Tarnowska, Ewa
"Wieczorem, Mike i Elvis, najsłynniejszy rockandrollowy duet Pontypanty, mają dać koncert w mieście. Ale wybucha między nimi wielka kłótnia! Czy pokaz się odbędzie? Czy Samowi uda się pogodzić przyjaciół?" (Katalog)

Mruczęty : kot mikołaja / Rowland, Lucy
Ciepła i zabawna opowieść o kocie świętego Mikołaja. Mruczęty ma skłonności narkoleptyczne – zasypia wszędzie i o każdej porze. Pewnego dnia zasypia wśród prezentów, zawinięty w ozdobny papier, i trafia w nimi do sań. Na sanie dybie szajka złodziei! (Katalog)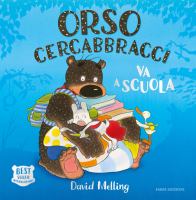 Miś Tuliś piecze ciasteczka / Melling, David
"Miś Tuliś uwielbia pyszne miodowe ciasteczka, ale nagle jego miodek znika… Czy Tuliś da się przekonać owcom i spróbuje czegoś innego i nowego? A może nawet to polubi?" (Katalog)

Nasza podróż / Kubiak, Tadeusz
"Krótka wierszowana historia o podróży pociągiem. Są w niej kasa biletowa, perony i zawiadowca z gwizdkiem, opalana węglem lokomotywa, wagon posztowy i wagon sypialny… ale to nie wszystko! Tę książkę można nie tylko przeczytać, lecz także rozłożyć jak scenografię w teatrze. Z jednej strony zobaczycie wtedy mijane po drodze krajobrazy, z drugiej pociąg." (Katalog)