One of the most difficult things for parents is finding a good pukapuka for their child who has just finished an incredible series that kept them hooked for weeks (or perhaps more realistically, a few hours!) The library has got you covered! Last month, in our blog What comes next? Percy Jackson and the Olympians, we looked at some action-packed titles with incredible world building and influences from different cultures! This time around we recommend what to read after finishing Diary of a Wimpy Kid by Jeff Kinney.
Diary of a Wimpy Kid is a great series for young readers that really captures the weird and whacky nature of middle school (for us non-Americans, that's like intermediate here in Aotearoa). Greg Heffley has a lot of lessons to learn throughout the series, and he is certainly relatable for many tamariki figuring out where they fit in. Luckily there are lots of books in the series, but once you've devoured them all it's hard to find the next good thing. So, without further ado, here are our picks for what to read after Diary of a Wimpy Kid.
Younger Kids:
If you're looking for more middle school hijinks then Dork Diaries or Middle School: The Worst Years of My Life are sure to take your fancy, or if you're after the humour of Jeff Kinney in a different setting, then check out the Long-Lost Secret Diary series by Tim Collins or the Treehouse series by Andy Griffiths.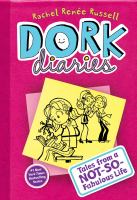 Tales from a NOT-SO fabulous life / Russell, Rachel Renée
"Fourteen-year-old Nikki Maxwell writes in her diary of her struggle to be popular at her exclusive new private school, then of finding her place after she gives up on being part of the elite group." (Catalogue)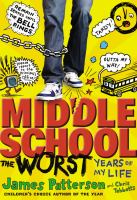 Middle school, the worst years of my life / Patterson, James
"When Rafe Kane enters middle school, he teams up with his best friend, "Leo the Silent," to create a game to make school more fun by trying to break every rule in the school's code of conduct." (Catalogue)


The long-lost secret diary of the world's worst dinosaur hunter / Collins, Tim
"Anne is a 14-year-old girl in Victorian England obsessed with collecting dinosaur fossils and frustrated by the lack of respect she gets from male scientists. Seizing the opportunity to search for fossils in the USA, she finds herself being sucked into the notorious Bone Wars, a rivalry between American professors wanting to be the first to make new discoveries by whatever means necessary. (Adapted from Catalogue)


The 13-storey treehouse / Griffiths, Andy
"Andy and Terry's 13-storey treehouse is the most amazing treehouse in the world! It's got a bowling alley, a see-through swimming pool, a tank full of man-eating sharks, a giant catapult, a secret underground laboratory and a marshmallow machine that follows you around and shoots marshmallows into your mouth whenever you're hungry. Well, what are you waiting for? Come on up!" (Catalogue)


Older Kids:
For tamariki on the older side looking for a Young Adult book with the same vibe as Diary of a Wimpy Kid then check out Not my Problem, the comedy-sci-fi classic Hitchhiker's Guide to the Galaxy, or the Absolutely True Diary of a Part-Time Indian. All of these books have the comedy of Diary of a Wimpy Kid, with slightly older kid problems!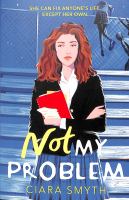 Not my problem / Smyth, Ciara
"When Aideen agrees to help class swot Maebh deal with her crazy workload, she doesn't expect to end up reluctantly pushing Maebh down the stairs. Aideen becomes the school 'fixer': any problem a student has, Aideen will sort it out, from stealing confiscated mobiles to breaking into parties. But Aideen's own life is a mess and after spending more time with the uptight Maebh and chatterbox Kavi, Aideen starts to wonder: can every problem be solved?" (Adapted from Catalogue)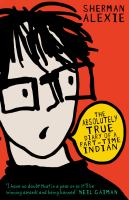 The absolutely true diary of a part-time Indian / Alexie, Sherman
"Budding cartoonist Junior leaves his troubled school on the Spokane Indian Reservation to attend an all-white farm town school where the only other Indian is the school mascot." (Catalogue)
The hitchhiker's guide to the galaxy : a trilogy in four parts / Adams, Douglas
"A one-volume edition charting Arthur Dent's odyssey through space in the first four titles in The Hitchhiker's Guide to the Galaxy series." (Catalogue)
Catch you next time for more pukapuka recommendations… the next set might just have something to do with dragon scales and fire breath!