Finding new pukapuka for your tamariki can be a challenge, especially when they can get through a big series in just a couple of weeks. Well, the library is here to help! In our series "What Comes Next?" we try and tackle the tricky challenge of helping you find the next book after a great series. If you haven't seen our blog from last month on Ranger's Apprentice, then be sure to check it out if your tamaiti loves fantasy or archery! This month we are focusing on the delightfully dreary Series of Unfortunate Events by Lemony Snicket, with humorous recommendations for those who enjoyed the series.
A Series of Unfortunate Events has delighted children with the Baudelaires woeful escapades for well over two decades now and the series has only grown in popularity following the Netflix adaptation. While no one is quite like Lemony Snicket, we've put together our best picks for tamariki who loved this series.
Younger Kids:
Luckily for tamariki there are heaps of excellent books which lean into the darker side while remaining humorous and fun. The Spiderwick Chronicles are a great fit for tamariki who like fantasy with just a little bit of scary, and so is the hilarious Floods series by Colin Thompson. Chris Riddell brings us a gothic mystery complete with a ghostly mouse in Goth Girl, and if you found yourself rooting for the villain, then check out The Crims by Kate Davies which features a whole family of criminals.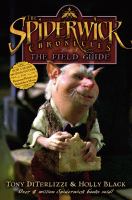 The field guide / DiTerlizzi, Tony
"When the Grace children go to stay at their Great Aunt Lucinda's worn Victorian house, they discover a field guide to fairies and other creatures and begin to have some unusual experiences. Suggested level: primary, intermediate." (Catalogue)

Neighbours / Thompson, Colin
"Nerlin and Mordonna Flood have seven children, most of whom were made in a cellar, using incredible mystical powers. Betty is a normal little girl – but she's a useless witch. Her attempts at magic often go wrong, with unexpected yet welcome results. When the next-door neighbours rob the Floods, they find out what the Floods do to bad neighbours" (Adapted from catalogue)

Goth Girl and the ghost of a mouse / Riddell, Chris
"A deliciously dark offering from the award-winning author-illustrator of the Ottoline books" (Catalogue)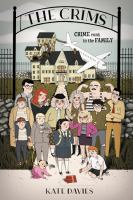 The Crims / Davies, Kate
"When her notoriously inept family of criminals is wrongly accused, Imogen, the only truly skilled criminal, uses her skills to clear their names." (Catalogue)

Older Kids:
For the older ones who want that dark-humor vibe after reading or rereading A Series of Unfortunate Events we have got you covered. Skullduggery Pleasant by Derek Landy is another fantasy with darker vibes that older kids are sure to love, and Ms Peregrine's Home for Peculiar Children by Ransom Riggs is perfect for older kids who love a bit of mystery. Good Omens by Terry Pratchett & Neil Gaiman has been on my TBR for ages, and if you ever need to laugh about doomsday then look no further than this excellent book. And if you want even more Neil Gaiman then check out The Graveyard Book which features another child in unfortunate circumstances, raised by ghosts in a graveyard after the murder of his parents.
Skulduggery Pleasant / Landy, Derek
"When twelve-year-old Stephanie inherits her weird uncle's estate, she must join forces with Skulduggery Pleasant, a skeleton mage, to save the world from the Faceless Ones." (Catalogue)

Miss Peregrine's Home for Peculiar Children / Riggs, Ransom
"After a family tragedy, Jacob feels compelled to explore an abandoned orphanage on an island off the coast of Wales, discovering disturbing facts about the children who were kept there." (Catalogue)
Good omens : the nice and accurate prophecies of Agnes Nutter, witch / Pratchett, Terry
"According to the Nice and Accurate Prophecies of Agnes Nutter, Witch – the world will end on a Saturday. Next Saturday, in fact. People have been predicting the end of the world almost from its very beginning, so it's only natural to be sceptical when a new date is set for Judgement Day. But one fast-living demon and a somewhat fussy angel would quite like the Rapture not to happen." (Adapted from catalogue)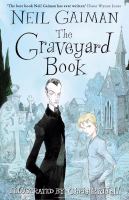 The graveyard book / Gaiman, Neil
"After the grisly murder of his entire family, a toddler wanders into a graveyard where the ghosts and other supernatural residents agree to raise him as one of their own." (Catalogue)

We hope you've enjoyed these recommendations, we certainly had fun diving into the dark and twisty humour that Lemony Snicket does so well! Catch you again next time for recommendations on a classic children's series which centres cuddly creatures that you might just have at home.