Many parents will be familiar with the challenge of finding their tamariki interesting and exciting books to read after they finish a fantastic series, and the library is here to help. In our series "What Comes Next?" we provide some recommendations for children after they've finished a popular series. Last month we looked at the hilariously unlucky Series of Unfortunate Events, and this month we have focused our attention on the long-running Warrior Cats series by Erin Hunter.
For many tamariki the Warriors books are one of the first big series they really dive in to. And whether they make their way through all the books or are looking for something to read after they've gotten their fill, we've done our best to find something for everyone. We haven't included the other Erin Hunter books in this list, but if you haven't read them yet then check out Seekers, Survivors and Bravelands. 
Librarian's tip — If you are reading the Warriors series and aren't quite sure what order you're meant to be reading them in, we recommend visiting Fantastic Fiction, who've done all the hard work of putting all those books in reading order for you!
Younger Kids:
Young kids have quite a few options when it comes to animal-focused books with lots of adventure. Kathryn Lasky's Guardians of Ga'Hoole is simply excellent, and Lucky by Chris Hill is sure to delight kids, with a fun squirrel as the main character. Animorphs by Katherine Applegate needs no introduction to many people, who wouldn't remember a book where kids gain the power to transform into animals? Finally, a newer book with panthers as main characters is The Lost Rainforest by Eliot Schrefer.
The capture / Lasky, Kathryn
"When Soren, a barn owl, arrives at St. Aggie's, a school for orphaned owls, he suspects trouble and with his new friend, a clever elf owl named Gylfie, embarks on a perilous journey to save all owls from the danger at St. Aggie's." (Catalogue)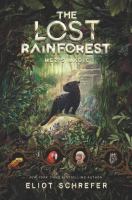 Mez's magic / Schrefer, Eliot
"Caldera has forever been divided into those animals who walk by night and those who walk by day. Until the eclipse. Now Mez has discovered that she can cross the Veil and enter the daylight world. Her magical power has unknown depths, but she must rush to discover it after a mysterious stranger arrives at her family's den, bearing warnings of a reawakened evil. Saving Caldera means Mez must leave her sister behind and unite an unlikely group of animal friends to unravel an ancient mystery and protect their rainforest home." (Adapted from catalogue)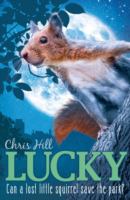 Lucky / Hill, Chris
"Every day is a fight for survival when you're a young squirrel lost in the world. And for Lucky, it gets even tougher when he finds out he's the only red squirrel in a city park fought over by grey ones. Lucky needs fortune on his side to win a place in their hearts. But when he discovers a plot that threatens his new home, is his luck about to run out?"–Back cover" (Catalogue)


Invasion / Applegate, Katherine
"When Jake, Rachel, Tobias, Cassie, and Marco stumble upon a downed alien spaceship and its dying pilot, they're given an incredible power … a power they must use to outsmart an evil greater than anything the world has ever seen." (Catalogue)

Older Kids:
If you're on the older side, and looking for Young Adult reads with similar energy to Warriors then we've found a few books you'll probably enjoy. While Gone by Michael Grant doesn't have any animals, it does have teenagers with mysterious powers trying to solve a mystery in a Lord of the Flies-esque society. Shiver by Maggie Stiefvater does have animals in the form of werewolves as main characters and Protector of the Small by Tamora Pierce is an excellent fantasy series sure to delight fans of Warriors who enjoyed the political intrigue.
Gone / Grant, Michael
"In a small town on the coast of California, everyone over the age of fourteen suddenly disappears, setting up a battle between the remaining town residents and the students from a local private school, as well as those who have "The Power" and are able to perform supernatural feats and those who do not." (Catalogue)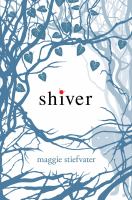 Shiver / Stiefvater, Maggie
"In all the years she has watched the wolves in the woods behind her house, Grace has been particularly drawn to an unusual yellow-eyed wolf who, in his turn, has been watching her with increasing intensity." (Catalogue)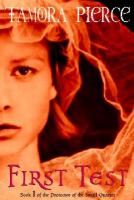 First test / Pierce, Tamora
"Ten-year-old Keladry of Mindalen, daughter of nobles, serves as a page but must prove herself to the males around her if she is ever to fulfill her dream of becoming a knight." (Catalogue)

Hopefully you've found something to dive into after finishing Warriors, and catch us next time for another blog on a popular series, we haven't quite decided which one yet, so feel free to drop some suggestions down below!