"I
believe

that

children

are

naturally

creative

and

eager

to

learn.

I

want

to

show

them

that

learning

is

really

both

fascinating

and

fun

." (Eric Carle)

Eric Carle, author and illustrator of The Very Hungry Caterpillar and many other much loved classics, passed away a couple of days ago at the age of 91.

Eric was born in Syracuse, USA in 1929 but moved with his parents to Germany when he was six years old. He went to school and university in Germany but in 1952, as an adult, he decided to return to New York. Eric became a graphic designer at The New York Times newspaper and later an art director of an advertising agency. It was the graphics on an advertisement that Eric had created that caught the eye of Bill Martin Jr, author of Brown Bear, Brown Bear, What Do You See? who asked Eric to illustrate this now famous book.

This was the beginning of Eric Carle's true career and soon he was writing his own stories, too. His first wholly original book was 1,2,3 to the Zoo, followed soon afterward by the celebrated classic, The Very Hungry Caterpillar.
Eric's Art & Words
Eric Carle's art is distinctive and instantly recognisable. His artwork is created in collage technique, using hand-painted papers, which he cuts and layers to form bright and cheerful images. The themes of Eric Carle's stories are usually drawn from his extensive knowledge and love of nature. Besides being beautiful and entertaining, his books always offer the opportunity to learn something about the world around and to connect us to the simple things of life, and how to overcome our fears.
Check out Eric's unique and effective artistic technique HERE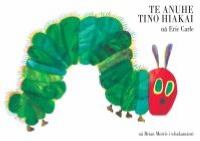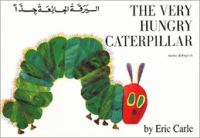 Although Eric Carle wrote and illustrated over 70 books in his lifetime, The Very Hungry Caterpillar stands out for many fans as a favourite. This much-loved classic was first published in 1969, and has gone on to sell around 55 million copies worldwide! It has also been translated into 60 languages. The idea for the format of the book came from playing around with a hole punch and thinking of a worm eating its way through a book. The rest, as they say, is history!
Here's a short clip of Eric himself sharing his thoughts for the 45th Anniversary of The Very Hungry Caterpillar (2014):
---
Eric Carle's book of many things. / Carle, Eric
"Very young children will delight in the vocabulary in this colourful book- filled with familiar and some not-so-well-known aspects of the world."–Cataloguer." (Catalogue)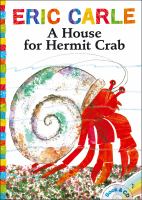 A house for Hermit Crab / Carle, Eric
" Poor Hermit Crab! He's outgrown his snug little shell and has to find a new home. And he does, with help from some friends who make the move less scary. Children facing change in their own lives will relate to Hermit Crab's story and learn a lot about the fascinating world of marine life along the way. " (Catalogue, abridged)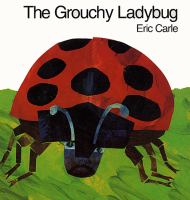 The grouchy ladybug / Carle, Eric
"A grouchy ladybug, looking for a fight, challenges everyone she meets regardless of their size or strength." (Catalogue, abridged)

Have you seen my cat? / Carle, Eric
"A young boy encounters all sorts of cats while searching for the one he lost. Suggested level: junior, primary." (Catalogue)

The very lonely firefly / Carle, Eric
"A lonely firefly goes out into the night searching for other fireflies." (Catalogue)

From head to toe / Carle, Eric
"Creatures move their bodies in lots of different ways – just like people. Try wriggling and jiggling as you try to keep up with these animals." (Catalogue)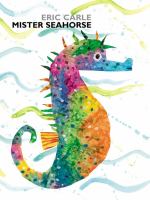 Mister Seahorse / Carle, Eric
"After Mrs. Seahorse lays her eggs on Mr. Seahorse's belly, he drifts through the water, greeting other fish fathers who are taking care of their eggs. Suggested level: junior, primary." (Catalogue)

The Nonsense Show / Carle, Eric
"Ducks growing out of bananas? A mouse catching a cat? What's wrong with this book? Yes, there's something strange, something funny, and even downright preposterous on every page of this book. But it's not a mistake–it's nonsense! And it's also surrealism" (Catalogue)