Do you like making and folding paper planes (sometimes called paper darts)? You're not alone! Every year in March, paper dart enthusiasts from around the world compete in the Red Bull Paper Wings Competition for paper planes folded out of an A4 piece of paper – no engines or fuel allowed. In 2022 nearly 500 people from 62 countries competed in three categories:
Distance: 50 metres is the distance to beat in 2022… so far
Hangtime: 14.80 seconds is the longest time in the air in the 2022 competition… so far
Aerobatics: An online contest of fancy moves and innovative design
In New Zealand our national finals event was held at Motat (Museum of Transport and Technology) in Auckland, on Saturday 26 March where the finalists competed in two categories, distance and hangtime. Dan Kingsley from Auckland won the hangtime category sending his paper plane gliding above for 7.93 seconds; and Bailey Parsons, also from Auckland, won the distance category with his 43m throw. Both Dan and Bailey will be off to the Paper Wings World Final in Salzburg, Austria on 13 and 14 May 2022.
Meet the Kiwis representing NZ in the global paper plane throwing competition
Check out some fun flight facts and detail:
Paper Airplane Folding Designs
Fantastic Fundamentals of Flight
---
You can hone your paper plane making and flying skills with these great reads from our shelves: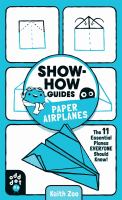 Paper airplanes! / Zoo, Keith
"Show-How Guides are joyful primers for curious minds-collectible, visual, step-by-step handbooks that teach the skills every kid should know! This pocket-sized 101 series introduces kids of all ages to the perennial talents, hobbies, skills, and hands-on activities they'll treasure for a lifetime. Each book includes a curated collection of essential skills and every step is illustrated, allowing kids to truly and easily master the basics, regardless of how they learn. Finally, fun and friendly tutorials you can understand at a glance! Show-How Guides are an affordable stocking stuffer, birthday gift, or impulse buy. Want to fly? This Show-How Guide gives you the know-how on paper airplanes. Through illustrated, step-by-step tutorials on eleven essential models (plus key tips and tricks), you'll quickly and easily master folding and flying skills. What are you waiting for? Get off to a flying start!" (Catalogue)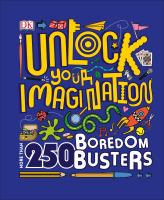 Unlock your imagination
"Provides instruction for games, crafts, performances, puzzles, and other activities from running a lemonade stand to starting a newspaper." (Catalogue)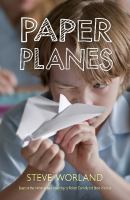 Paper planes / Worland, Steve
"One paper plane flies straight and fast and true. Dylan's. Twelve-year-old Dylan Webber lives in outback Western Australia in a small country town. When he discovers he has a talent for folding and flying paper planes, Dylan begins a journey to reach the World Junior Paper Plane Championships in Japan. Along the way he makes unlikely new friends, clashes with powerful rivals and comes to terms with his family's past before facing his greatest challenge – to create a paper plane that will compete with the best in the world." (Catalogue)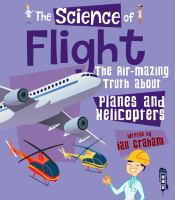 The science of flight : the air-mazing truth about planes and helicopters / Graham, Ian
"This fascinating guide to how humans mastered the power of flight combines fact-packed, easy-to-read text with colourful illustrations, From hot air balloons and the Wright brothers to today's super-fast jets, this is an introduction to the mechanics and marvels of flight. Each spread has multiple entry points, including an introductory paragraph, illustrations and handy advice." (Catalogue)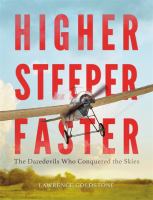 Higher, steeper, faster : the daredevils who conquered the skies / Goldstone, Lawrence
"The pioneers of early flight performed death-defying feats and broke new technological ground as they took to the skies to thrill crowds and advance the boundaries of human innovation"–Provided by publisher." (Catalogue)

How birds fly / Williams, Nick
"This series helps to answer some of the most fascinating questions about the natural world, showing how nature works and all its amazing aspects. Encourages investigative skills and scientific enquiry. Ages 8+." (Catalogue)