As Salaamu Alaykum & Eid Mubarak to our Muslim whānau!
What is Islam?
Ramadan and Eid are important events in the religion called Islam. People who follow Islam are called Muslims. Did you know there are about 1.9 billion Muslims worldwide? Islam is the second biggest religion in the world, after Christianity!

Why is it good to learn about Islam?
As the world comes together and people mix more and more, it's good to learn about religions and cultures that maybe different to your own. You may be Muslim yourself, have a Muslim friend, or classmate, or you may not know any Muslims. But we can all learn more about Islam. Like many religions, Islam has lots of ancient wisdom and practices that help its followers to be peaceful and kind people.
Libraries are great places to learn the basic facts about religions, cultures, important celebrations and special days.

Ramadan and Eid-al-Fitr
Ramadan is one of the most sacred times of the year for Muslims. During this month Muslims are expected to fast from dawn until sunset, pray, give charity and spend time with family. Generally, it is a time spent being quiet and reflecting on Allah (God). Ramadan ends with Eid al-Fitr, a celebration that marks the end of the fasting. In Arabic it means 'Holiday of Breaking the Fast'. It is also a holiday where sharing food is very important. Yum!
Did you know there are two Eid celebrations? Eid al-Fitr is always the first one in the year and it is usually around May or June. The other Eid is called Eid al-Adha and happens around July or August.

Eid in Aotearoa New Zealand
In Aotearoa New Zealand 2023, Eid Day will fall on either Saturday 22nd or Sunday 23rd of April – it all depends on the sighting of the moon.  Traditionally, Eid al-Fitr begins at sunset on the night of the first sighting of the crescent moon. Everyone needs to give money to charity (meaning to people who are poor or needy) which is called Zakat-ul-Fitr. After that there is a special 'Eid prayer'.
This year there is a big celebration happening in Wellington on the 22nd of April, organised by the Eid Day Trust. Everyone can go and join in the fun. You can find out more on their Facebook page.

Celebration Collection
In the Library we have a new Celebration Collection for Ramadan and Eid. This means we have a lot of beautiful new books about Ramadan and Eid-al-Fitr that are available at this time of the year.
During Ramadan some of the books have even been staying at mosques around Wellington City!
As part of this special collection, we have over 60 books about Ramadan and Eid written by Muslim authors, as well as many books with Muslim characters. These books are for kids of all ages, from babies all the way up to intermediate-aged readers.
Please do come into our libraries and see our beautiful new books. Eid Mubarak!

Children's books about Ramadan and Eid al-Fitr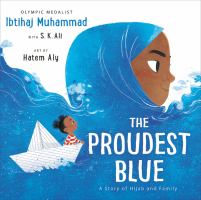 The proudest blue : a story of hijab and family / Muhammad, Ibtihaj
"Faizah relates how she feels on the first day her sister, sixth-grader Asiya, wears a hijab to school." (Catalogue)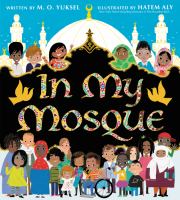 In my mosque / Yuksel, M. O.
"A picture book featuring culturally rich artwork celebrates the joys, rituals, and traditions that are practiced in mosques throughout the world, and includes a glossary and information about many historical and significant mosques." (Catalogue)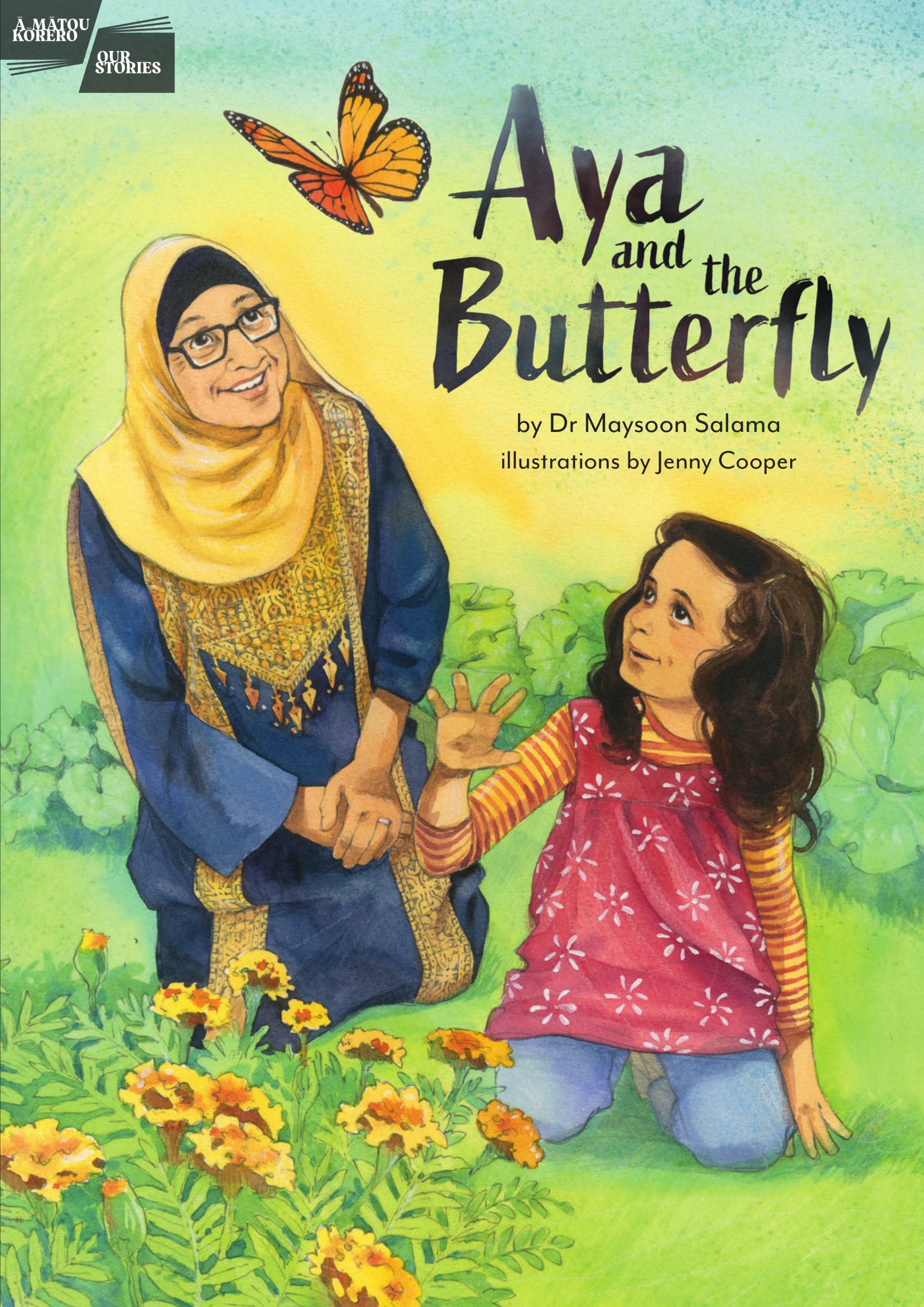 Aya and the butterfly / Salama, Maysoon
"Aya and her grandad grow swan plants in their garden. Dedicated to the children and whānau of the Aotearoa New Zealand Muslim community, whose lives were changed forever on 15 March 2019." (Catalogue)

Once upon an Eid : stories of hope and joy by 15 Muslim voices
"Eid: The short, single-syllable word conjures up a variety of feelings and memories for Muslims. Maybe it's waking up to the sound of frying samosas and simmering pistachio kheer, maybe it's the pleasure of putting on a new outfit for Eid prayers, or maybe it's the gift giving and holiday parties to come that day. Whatever it may be, for those who cherish this day of celebration, the emotional responses may be summed up in another short and sweet word: joy." (Adapted from Catalogue)

Like the moon loves the sky / Khan, Hena
"Illustrations and prose inspired by the Quran celebrate a mother's love and hopes for her child." (Catalogue)

Sadiq / Nuurali, Siman (series)
"When Sadiq's father leaves on a business trip, he worries he'll miss his baba too much. But Baba has a story for Sadiq: the story of the Desert Star. Learning about Baba's passion for the stars sparks Sadiq's interest in outer space. But can Sadiq find others who are willing to help him start the space club of his dreams?" (Catalogue entry for Sadiq and the Desert Star)

Planet Omar / Mian, Zanib (series)
"Welcome, readers, to the imaginative brain of Omar! You might not know me yet, but once you open the pages of this book you'll laugh so hard that snot will come out of your nose (plus you might meet a dragon and a zombie – what more could you want?). My parents decided it would be a good idea to move house AND move me to a new school at the same time. As if I didn't have a hard enough time staying out of trouble at home, now I've also got to try and make new friends. […] The only good thing is that Eid's just around the corner which means a feast of all my favourite food (YAY) and presents (DOUBLE YAY)." (Adapted from Catalogue)

Community languages
Please note: We also have books in different community languages about Islam, Ramadan and Eid, including Arabic, Farsi, Somali and Bahasa Malaysia.
Please do come into our libraries and see our beautiful new books. Eid Mubarak!