Whoever said that September was a boring month?! Not where Roald Dahl is concerned! September is Roald Dahl's birth month, and each year around the world, libraries, schools and the like celebrate a very special day, also known as  Roald Dahl Day. This year on the 13th of September, Roald Dahl Day strikes again, marking 105 years since his birth! So let's celebrate his birthday! But first…

He was a spy, ace fighter pilot, chocolate historian and medical inventor. He was also the author of The BFG, Matilda, Charlie and the Chocolate Factory, and many more brilliant stories. He remains THE WORLD'S NUMBER ONE STORYTELLER! For more information about Roald Dahl and his amazing life, click on his "about" and "timeline" pages.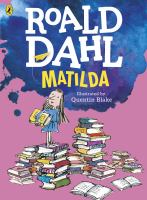 However if you want to find out and read about his remarkable life, then read Boy, which presents  humorous anecdotes from the author's childhood which includes summer vacations in Norway and an English boarding school, and Going Solo, that tells the story of his adventures as an adult, first in Africa, then learning to be a wartime fighter pilot and discover what led him to becoming the world famous author that he is known as today.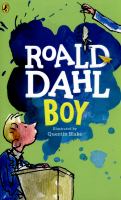 Dahl's life story is also featured in Stories for boys who dare to be different and Before they were authors : famous writers as kids.
Want to take part in the celebrations? Here's how!
You will find  information about Roald Dahl as well as activities, games and quizzes. If you're suffering from lockdown blues? Not need to worry, the Roald Dahl website has created a page called Things to do indoors, that might help distract, entertain, or simply keep kids busy right on this page until they're out and about again.
---
Create your own Roald Dahl birthday party with food, games and jokes!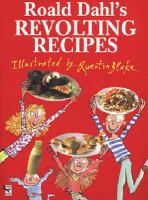 Roald Dahl's revolting recipes.
For ideas on creating your own Roald Dahl themed birthday party tea is Roald Dahl's revolting recipes. "From Willy Wonka's nutty crunch surprise to the mound of spare ribs consumed by Hansel and Gretel in Rhyme Stew, food has been an essential ingredient in Roald Dahl's writing for children. Felicity Dahl has created a practical guide to making some of the dishes which appear in Dahl's books." (Catalogue).

Whizzpopping joke book.
A party would not be complete without party jokes. 'This collection of hundreds of great jokes would make even the Trunchbull laugh! Inspired by Roald Dahl's wonderful world, these hilarious humdingers are guaranteed to raise a chuckle from human beans young and old.' — From Back cover.

---
New to the world of Roald Dahl is…
How to trick a Twit.
A party would not be complete without party games. So for inspiration, why not read How to trick a Twit. "Mr and Mrs Twit love playing tricks and unfortunately they are very good at it. But just imagine if you could trick an actual Twit? Wouldn't that be amazing? Well, this book can help you do just that. Packed full of fiendish pranks (as well as quizzes, recipes, fun facts and more), this is exactly what you need to outwit a Twit." (Catalogue).


Also inspired by Roald Dahl and due to be released in October is Never grow up. "A brand new picture book inspired by Roald Dahl and illustrated by Quentin Blake. Inspired by the work of the world's number 1 storyteller, this picture book is a guide to growing up the Roald Dahl way, with gloriumptious illustrations by Quentin Blake. A celebration of all the tremendous things children have in store – from adventure to inventions, chocolate cakes to rhino poo – along with a reminder that the very best grown ups are those who hold on tight to the kid inside." (Catalogue). Reserve your copy now!
---
Read and relive your favourite Roald Dahl stories!
Wellington City Libraries holds a huge array of Roald Dahl books, both fiction and non fiction, including Fantastic Mr Fox, The Magic Finger and Danny the Champion of the World for your reading pleasure. Also check out this previous blog post for ideas on what are great Roald Dahl movies to watch.

 You might also like:
Roald Dahl's rotsome & repulsant words. 
"This book is the perfect introduction to the naughtiest words and phrases created by Roald Dahl with redunculous language notes. Find insulting similes and learn a load of poppyrot. Use words in a brilliantly disgusterous way". (Catalogue).

Oxford Roald Dahl dictionary.
A dictionary of real and invented words used by the world's best storyteller. The Oxford Roald Dahl Dictionary reveals what they mean, where they came from and how he used them in his stories. It will inspire you to choose and use each word brilliantly in your own writing – whether it's a real word, a Roald Dahl word or your own made-up one!" (Catalogue).

The gloriumptious worlds of Roald Dahl.
"HAVE YOU EVER wanted to know what actually happened to James Trotter's parents when they encountered an angry escaped rhino? Or how to make the Twits' infamous bird pie? Well now you can find out, with The Gloriumptious Worlds of Roald Dahl. The book is a brilliant extension to Dahl's wonderful stories, and gives fascinating insights into the characters and events from Roald Dahl's writing in a humorous, exciting and downright gloriumptious way. For the very first time, the stories behind the stories are brought to life in this brand new title. Inside, Quentin Blake's iconic illustrations are combined with previously unpublished reproductions of imagined letters, artefacts and posters, and editing notes from Dahl himself, to bring all of Roald Dahl's characters alive. Whether you have read all of Roald Dahl's stories, or are just beginning to enjoy them, this is a great companion book that will help you delve even deeper into Roald Dahl's worlds." (Catalogue).

Dirty beasts.
"A collection of (mainly) grisly beasts out for human blood, ranging from Crocky-Wock the crocodile to Sting-A-Ling the scorpion. Described in verse with all Dahl's usual gusto and illustrated in a suitably wicked style by Quentin Blake. Was that CROCKY-WOCK galumphing up the stairs? Is STING-A-LING hiding in your bed? And what foul fate has PIGGY planned for Farmer Bland? WARNING This book contains wickedly funny verse, prickly surprises and the most despicable creatures you could ever hope (not) to meet." (Catalogue).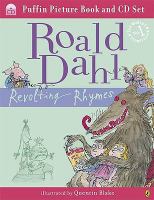 Revolting rhymes.
"Humorous retellings in verse of six well-known fairy tales featuring surprise endings in place of the traditional happily-ever-after, as well as rhymes about pigs, crocodiles, and tummy beasts." (Catalogue).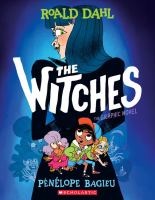 The witches : the graphic novel.
"Witches are real, and they are very, very dangerous. They wear ordinary clothes and have ordinary jobs, living in ordinary towns all across the world – and there's nothing they despise more than children. When an eight-year-old boy and his grandmother come face-to-face with the Grand High Witch herself, they may be the only ones who can stop the witches' latest plot to stamp out every last child in the country! This full-colour graphic novel edition of Roald Dahl's The Witches, adapted and illustrated by Eisner Award winner Penelope Bagieu, is the first-ever Dahl story to appear in this format." (Catalogue).

---
Where to find more information?