What better way to celebrate Halloween than checking out an interview with author Bill Nagelkerke about his spooky new children's novel The Ghost House!
The Ghost House revolves around 13-year-old David, whose family has moved to a house on the edge of the Red Zone in Christchurch. When David ventures into the forbidden Red Zone he stumbles upon an old villa that survived the earthquakes! The house speaks to him and begs him to help.
Bill Nagelkerke has written short stories, poems, plays and books for all ages, as well as translating other people's books from Dutch into English.
He has won the Storylines Margaret Mahy Medal and Lecture Award. His children's book, The Ghosts on the Hill was a Storylines Notable Book and joint winner of the 2021 Storylines What Now Kids' Pick Award.
The Ghost House is a poignant and eerie supernatural tale aimed at readers 8 – 13 years that carefully navigates the line between being deliciously spine tingling without ever crossing the line into becoming full out frightening. It is beautifully and evocatively written using very carefully chosen words and language to describe the settings and characters.
Click the above banner to go to the interview, or click here: https://www.mixcloud.com/wellingtoncitylibraries/bill-n/
This interview was done in conjunction with The Cuba Press, and Caffeine and Aspirin, the arts and entertainment review show on Radioactive FM. This interview was conducted by Neil Johnstone.
Find out more about Radioactive FM on their website!
You can reserve a library copy on our catalogue or buy your own copy through The Cuba Press! Check out the full range of titles by Cuba Press here!

Here's some of Bill's other books available at your library!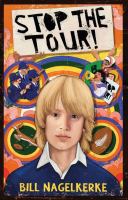 Stop the tour : the diary of Martin Daly, Christchurch, 1981 / Nagelkerke, Bill
"It is 1981 and Martin senses big trouble brewing at home. The South African rugby team has been invited to tour New Zealand. Martin's sister, Sarah, is out to stop the tour in protest against South Africa's apartheid system. His rugby-mad dad is equally determined that the tour should go ahead. Martin wishes the whole thing would simply go away … Then a new school leads to a new friendship, and Martin is faced with a choice. He can walk away or he can become involved in something that will end up being bigger than anybody could have predicted"–Back cover." (Catalogue)

The ghosts on the hill / Nagelkerke, Bill
"The year is 1884. The place is Lyttelton, a small and bustling harbour town. Elsie is waiting for the fish to bite. She has her reasons for coming down to the waterfront so often, the main one being the memory of the lost boys. She was one of the last to see them alive, and now she is haunted by what happened to them. When the opportunity comes for Elsie to follow in their footsteps over the Bridle Path, and put their ghosts to rest, she doesn't hesitate. 'I'll be careful,' she says. But no one knows that the weather is about to change for the worse."–Publisher information." (Catalogue)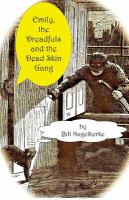 Emily the Dreadfuls and the Dead Skin Gang / Nagelkerke, Bill
"Emily, the hero of 'Emily's Penny Dreadful', is back. She has an idea for a new 'dreadful' story, this time all about a group of burglars who call themselves the Dead Skin Gang. At the same time, Emily starts her own gang, the Dreadfuls. Her best friend Robin, isn't too keen on joining, while Uncle Raymond doesn't like all the noise the Dreadfuls make. But then the next door neighbour's dog goes missing, and the Dreadfuls (and Uncle Raymond) have a job to do"–Back cover." (Catalogue)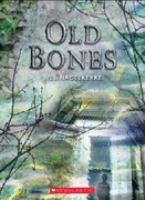 Old bones / Nagelkerke, Bill
"Jamie and his dad have lost the farm in the floods. But Dad's new partner, Sue, doesn't seem that upset by the destruction of the farm. The trio move into a large old house in the city, right beside the Avon. While the adults seem content to put their energies into the new house and circumstances, Jamie has a bad feeling about the house and is terrified of the closeness of the river. Something bad happened in this house, he just knows it. Suggested level: intermediate, junior secondary." (Catalogue)

Kua tā te taimi? : ko he tala Hamoa mai Niu Hila / Nagelkerke, Bill
"Tua and his class are preparing for special visitors. While everyone is getting ready, Tua can't stop asking, "Is it time yet?" Suggested level: junior, primary. Also available in Cook Islands Māori, Niue language, Sāmoan, and Tongan." (Catalogue)