We have piles of new books for kids of all ages in our collection this month, everything from the next chapter of your favourite series, to beautiful picture books to read together, or exciting non-fiction titles to learn about the world.  We've selected a handful here to share with you, with titles for kids of all ages.
Sleepy Sheepy / Cummins, Lucy Ruth
"Sleepy Sheepy was not sleepy
But it was time for bed
(At least, that's what the clock said.)
But Sleepy Sheepy would not sleepy.
He was wired. And absolutely not tired!
In fact, he was WIDE-AWAKE.
Despite his name, Sleepy Sheepy is NOT sleepy. He'd much rather build with blocks or knit socks than go to sleep. Will Ma and Pa Sheepy ever get their sheepy to go to sleepy?" (Adapted from Catalogue)

The fantastic Bureau of Imagination / Montague, Brad
"Every day, special figment agent Sparky delivers all the mail the FBI receives to the proper department, like the Office of the Unexplainable or the Department of Dreams. It's a big job, but Sparky keeps everything running smoothly . . . until disaster strikes when the Cave of Untold Stories overflows and threatens to topple the whole bureau. And now, dear reader, will you join the effort and become a special agent before it's too late? The FBI is counting on you!" (Adapted from Catalogue)

Fish and Crab / Coppo, Marianna
"Fish and Crab are best friends, always there for each other. When it's time for bed, Crab is ready to go to sleep, but Fish is still wide awake, wondering: What is that noise–that ooh, ooh? What if aliens abduct us as we sleep? What if it rains frogs? What if . . . so many things?!
At once relatable and reassuring, Fish and Crab shows the youngest of readers that it is okay to embrace the full spectrum of our feelings–not just at bedtime, but anytime. And that even the biggest worries and "what ifs" are easier to cope with–and move on from–when someone you love and trust is there to listen." (Adapted from Catalogue)

Sir Ladybug and the Queen Bee / Tabor, Corey R.
"Sir Ladybug–the duke of the dandelion patch, champion of truth and justice–is on a new quest! He and his herald, Pell, and his trusty squire, Sterling, will have to be extra-clever to outwit the mean Queen Bee.
Woven seamlessly into this funny and surprising story are the themes of friendship, bravery, teamwork, creative thinking, and helping others. With warmth and heart, surprising and delightful asides, and a memorable cast of characters, this series will appeal to avid and reluctant readers alike." (Adapted from Catalogue)

Isla to island / Castellanos, Alexis
"Marisol loves her colorful island home. Cuba is vibrant with flowers and food and people…but things are changing. The home Marisol loves is no longer safe–and then it's no longer her home at all. Her parents are sending her to the United States. Alone.
Nothing about Marisol's new life in cold, gray Brooklyn feels like home–not the language, school, or even her foster parents. But Marisol starts to realize that home isn't always a place. And finding her way can be as simple as staying true to herself." (Adapted from Catalogue)

Glitter boy / Eagleton, Ian
"Eleven-year-old James loves dancing, poetry, and Mariah Carey. But he's being bullied by a boy at school, and as the secrets build up, James begins to lose his spark. Can he find the strength to let the truths out?" (Catalogue)

Where the black flowers bloom / Smith, Ronald L.
"When ghoulish creatures kill twelve-year-old Asha's guardian, her dying words launch Asha on a quest to stop an ancient evil, and along the way, she uncovers shocking secrets about the family she never knew and begins to find her place in the world as she discovers her own untapped powers." (Catalogue)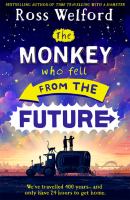 The monkey who fell from the future / Welford, Ross
"Centuries after a catastrophic meteor collision, nature has retaken the earth. In a small town in what was once England, young Ocean Mooney and the monkey-owning Duke Smiff have just dug up a 400 year-old tablet computer. Meanwhile, in the present day, Thomas Reeve and his genius cousin Kylie create the Time Tablet – a device which they hope will allow them to communicate with the future. But when the Time Tablet malfunctions live on television, Thomas and Kylie are sucked into the year 2425 – and have only 24 hours to return home, and save the future of humanity." (Catalogue)

Around the world in 80 musical instruments / Dickmann, Nancy
"A visual celebration of the huge variety of instruments played across the world, from those you know to those you almost certainly don't. Grouped into percussion instruments, wind, and string, as well as the weird and wonderful that defy categorization, readers will discover how they are all related to each other in 'families', and enjoy exploring the musical family tree as a fold-out poster." (Catalogue)

The most exciting book of science, inventions, & space ever / Watts, Claire
"Meet the Brainwaves, hilarious little mischief-makers who will be your guides to a marvellous range of mindblowing science topics – from the wisest and wackiest inventions the world has ever seen to the adventures of pioneering astronauts, plus all the core information you need to know, such as the periodic table, energy, forces, and matter. These pint-sized pals will jump aboard the invention of the car, take you on a madcap holiday to Mars and outer space, and will even shrink down to atomic level to explore the most basic building blocks of science." (Adapted from Catalogue)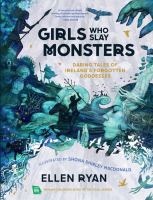 Girls who slay monsters : daring tales of Ireland's forgotten goddesses / Ryan, Ellen
"There was a time when tales of Ireland's mythical goddesses – their astonishing powers, bravery, and unbreakable bonds with nature – were famous, in Ireland and beyond. But over time, these stories were lost, often replaced or rewritten to make room for male warriors and kings. Until Now. Girls Who Slay Monsters brings these heroes of Irish mythology back to vibrant, magical life. From Éire, Ireland's fierce namesake, and BÉ Binn, a giant who overcame her bullies, to Badb, a gleefully gruesome death prophet, and BÉ Mannair, a gender-fluid spy who challenged an entire army. These are goddesses of many shapes, skin shades and sizes, from every corner of ancient Ireland, whose daring still inspires today. Stand by their sides as they wield magic, fight monsters, and protect the powerless – and you might just discover that you, too, are a force of nature." (Adapted from Catalogue)

For more new items in the catalogue, go to:  What's new & Popular / May 2023 (wcl.govt.nz)