Finish off the school holidays in environmental style by taking part in the City Nature Challenge this weekend! From Friday 30 April to Monday 3 May, Wellington will be transformed into a giant nature playground — and you will be turned into scientists, should you choose to take up the challenge of embarking on a four-day bioblitz!
So what is the City Nature Challenge? It's a global event that sees people from over 250 cities across the world search for, report, and log any sightings of wild plants, creatures, or organisms, living or dead, on the land, up the mountains, and in the sea — and around our backyards.
It's super easy to get involved using the iNaturalist app (free on the app store). Join the Wellington City Nature Challenge group, go for a walk in the city (looking out for local flora and fauna as you go!) and when you spot something cool, upload it to the app. There are prizes to be won and a natural environment to be discovered, so pick up a flyer from your local library, or head over to the City Nature Challenge website, to find out more!
If nature is your kind of thing, Wellington City Libraries has a huge range of books and other resources on the topic. Use the following links to find books on our catalogue about various topics relating to the plants, animals, and environment of New Zealand — or use the Dewey Decimal numbers to help you search the shelves the next time you visit the library!
Here are some that you might find particularly useful as you participate in the City Nature Challenge this weekend:
New Zealand nature heroes / Candler, Gillian
"New Zealand Nature Heroes is designed to inspire and empower New Zealand kids to be naturalists and conservationists. Aimed at the 8-12 age range, the book features stories of 15 different nature heroes, people who, in the past, or currently, are working to protect and understand New Zealand's natural world. These inspirational profiles are complemented with information about key animals, plants or habitats, and then each matched with an authentic activity that kids can do to make a difference." (Catalogue)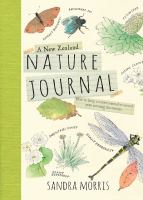 A New Zealand nature journal / Morris, Sandra
"A New Zealand Nature Journal will teach you how to keep a nature journal to record your amazing discoveries. Have you ever noticed that ladybirds have different numbers of spots? Or that leaves can be pointed or round, long or short, soft or hard? There is so much to explore in the natural world. And keeping a nature journal is the best way to record all your amazing discoveries." (Catalogue)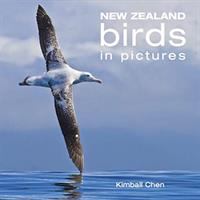 New Zealand birds in pictures / Chen, Kimball
"From the barely-visible wings of the flightless kiwi to the immense wingspan of the wandering albatross, New Zealand's fragile island ecosystem is home to a diverse array of spectacular birds. Delve into the fascinating world of our feathered friends with author and wildlife photographer Kimball Chen. From intimate portraits of endangered creatures and their glamorous breeding plumage, to dramatic wide-angle birdscapes encompassing rugged sub-antarctic habitats, to magical fleeting encounters of birds courting and mating and hatching, Chen's passion for nature shines with artistic and aesthetic photographs sure to pique a greater appreciation of New Zealand birds. " (Adapted from Catalogue)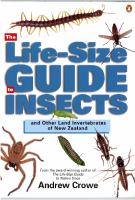 The life-size guide to insects & other land vertebrates of New Zealand / Crowe, Andrew
"Identifying New Zealand's insects, spiders and other land invertebrates is made simple with this new guide. Over 300 life-size colour photographs make it fun for all the family to learn more about the natural world of New Zealand." (Catalogue)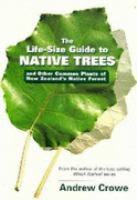 The life-size guide to native trees and other common plants of New Zealand's native forest / Crowe, Andrew
"Identifying native trees and other common plants of New Zealand's native forest can be fun for all the family with this new pictorial guide. Match leaves, flowers, seeds, berries and bark against beautiful, life-sized photographs for fast, accurate identification. Written by one of New Zealand's foremost writers on native plants, The Life-Size Guide offers a new opportunity to explore and enjoy the natural world of our native plants." (Catalogue)

Wildlife of Aotearoa / Bishop, Gavin
"Long before waka touched Aotearoa's shores, the land of the long white cloud was home to an array of creatures uniquely adapted to its environments and protected by its isolation. Encounter New Zealand's incredible wildlife in this spectacular visual exploration. Journey through ocean, sky and land to meet a marvellous range of organisms. Discover fascinating facts, and learn how we influence the survival of our living treasures. In this magnificent companion volume to Aotearoa- The New Zealand Story, Gavin Bishop weaves a compelling visual narrative of our land, our people and our wildlife – past, present and future." (Adapted from Catalogue)