Tuesday 21 March marks International Day of Forests. The 2022 theme is
"Too Precious to Lose"
which I think we can all agree is a very good theme! We often take trees, forests and natural areas for granted, but without them we simply wouldn't survive. Trees are truly amazing (a word I'll use often in this post!) 🙂
Here are some fun facts about our amazing trees:
Forests influence and slow climate change mainly by affecting the amount of carbon dioxide in the atmosphere.
An average mature tree can absorb almost 36% of rainfall it comes in contact with.
Forests are helpful in improving water quality by extracting pollutants through tree roots.
More than ¼ of all medicines we use originate in rainforests.
The largest tree-dwelling mammal is the orang-utan.
The General Sherman Giant Redwood Tree is the largest in the world at 1,487 cubic metres. A coast redwood from California is the tallest tree in the world with an incredible height of 115.61 metres. It is called Hyperion.
Forests are home to 80% of the world's land-based biodiversity – the variety of living things in any given place – with more than 60,000 tree species alone.
Forests cycle water between the soil and the atmosphere and help make rain
Trees also produce oxygen for us to breathe.
Weird but true!
Trees actually talk to each other! Not in the way we think about 'talking', but scientists believe there's enough evidence to show that there is communication going on in the forests. Scientists have nicknamed this phenomenon "The Wood-Wide Web"! Here's an interesting vid that explains all:
How can I help save the trees?
You can help protect our forests. When you visit a forest be sure to keep all of your rubbish with you, keep on the tracks to avoid damaging plants, roots, and spreading diseases and get your hands dirty by volunteering to plant, weed, or control pests.
---
Wellington City Libraries have lots of resources to help you with your quest to protect our trees. Follow these simple steps on our website to find out more:
1. Click on Kids' Search from the search drop-down on the Wellington City Libraries landing page
2. Scroll down to "Explore New Zealand topics" and find "Nature". Click on each button to find lots of library resources that have been gathered together by our librarians. Enjoy!
---
Trees are AMAZING! Why not explore further with these resources from our catalogue: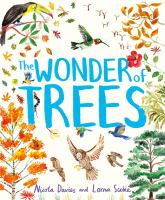 The wonder of trees / Davies, Nicola
"Did you know that there are over 60,000 tree species? This stunning book explores the extraordinary diversity of trees and forests – the lungs of our earth. A glorious celebration of trees by non-fiction specialist Nicola Davies, illustrated by rising star Lorna Scobie, creators of the beautiful THE VARIETY OF LIFE. There is something to delight on every page with fascinating facts and figures. This exquisite book will encourage children to treasure the world's biodiversity and help to stop it slipping away." (Catalogue)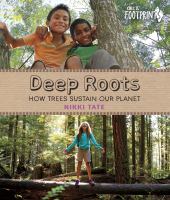 Deep roots : how trees sustain our planet / Tate, Nikki
"Presents facts about trees, explaining how they maintain a vibrant ecosystem and provide food, fuel, and shelter for people across the globe." (Catalogue)

Trees : kings of the forest / Hirsch, Andy
"In Trees we follow an acorn as it learns about its future as Earth's largest, longest-living plant. Starting with the seed's germination, we learn about each stage until the tree's maturation, different types of trees, and the roles trees take on in our ecosystem." (Catalogue)

The wisdom of trees : how trees work together to form a natural kingdom / Judge, Lita
"A lyrical and informational nonfiction picture book that tells the story of trees and the hidden ecosystems they create" (Catalogue)

The giving tree / Silverstein, Shel
"A young boy grows to manhood and old age experiencing the love and generosity of a tree which gives to him without thought of return. Suggested level: junior, primary." (Catalogue)

Earthkids : New Zealand conservation stories, activities and games / Crowe, Andrew
"Describes efforts by New Zealanders to protect the environment and wildlife. Includes puzzles, quizzes and projects such as making a bird feeder, paper, a mobile and more. Suggested level: primary, intermediate, junior secondary." (Catalogue)