Conservation Week 2021 is from Saturday 4 September – Sunday 12 September.
The theme this year is a simple one – "Take a moment to notice nature".
So get outside and feel connected to the world. It can be as simple as stopping to listen to the birds singing, helping in the garden, walking with the whānau or taking your dog for a walk and noticing the natural world all around us.
But of course, if you're still at Alert Level 3 or 4, you'll need to stay in your bubbles and stay safe. BUT there are still loads of activities to help you learn and feel comfortable in nature that you can do at any alert level:
Kids Outside: You can enjoy nature wherever you are. From your window, balcony, backyard or on your local neighbourhood walk.
40 ka pai things to do outside: Getting outside makes us feel good. Rain or shine, there's heaps of fun you can have right outside your backdoor. From playing hide and seek, to watching the stars and jumping in puddles. Check out the activities in the above link.
Birdwatching with the family: Birdwatching is a great way to discover what is truly special about our natural world and our country. Taking time to get to know the birds around us is a wonderful way to build respect and compassion for nature and all living things. Here's a handy 10 common birds in your area link to get you started.
Gardening for kids: Getting outside and getting your hands dirty in the soil is so good for you! It also teaches you a love of nature and the environment, where food comes from, how to care for plants, and the joy of reaching a goal. Here are some ideas to get you outside and in the garden.
And here are a couple of nature-based ideas where you can still enjoy the great outdoors, even if you can't get there in person:
Digital Treasure Hunt Competition: Take a moment to discover nature virtually this Conservation Week with DOC's Digital Treasure Hunt. The competition is open now and closes 5 pm on 9 September 2021.
Virtual Hub: Take a moment to notice nature:  Enjoy a virtual walk and soak in the views on the Kepler Track, or experience kākāpō and erect-crested penguins through the eyes of DOC rangers and scientists.
---
Wellington City Libraries have lots of e-resources that you can access right now to help with your nature exploration. Here's just a few to get you started: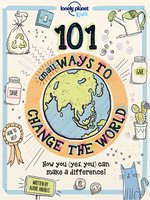 101 Small Ways to Change the World, Lonely Planet Kids; Aubre Andrus (ebook)
It's hard to believe that you could change the world, but it's true! We'll show you loads of awesome ways to help out family, friends, yourself and the planet – and show how you're never too young to make a big difference. Includes random acts of kindness, craft projects, energy-saving ideas and much more.
101 Small Ideas to Change the World is a practical, fun and creative book to inspire you at home, school and in your local community and beyond! Remember, all big ideas start with just one person who decides to do things differently. You could be that person. (Overdrive description)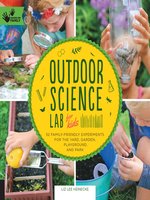 Outdoor Science Lab for Kids, Liz Lee Heinecke (ebook)
Learn physics, chemistry, and biology in your own backyard! In Outdoor Science Lab for Kids, scientist and mom Liz Heinecke has created 52 family-friendly labs designed to get you and yours outside in every season.
From playground physics to backyard bugs, this book makes it fun and easy to dig into the natural sciences and learn more about the world around you (Overdrive description)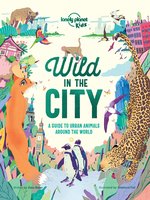 Wild In the City, Lonely Planet Kids;Kate Baker (ebook)
Discover the secret lives of more than 30 extraordinary creatures that share our cities. From red foxes sneaking rides on London buses to leopards prowling the backstreets of Mumbai, this book explores the clever ways animals have adapted to the urban environment and explains how you can help protect our wild neighbours.
Crammed with buildings, traffic and people, urban spaces are the last place you'd expect to see wildlife. But all kinds of animals live alongside us in the hidden corners of our towns and cities – from teeny ants living under pavement cracks to pick-pocketing monkeys and spotted hyenas being fed by locals. (Overdrive description)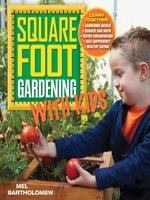 Square Foot Gardening with Kids, Mel Bartholomew (ebook)
Mel Bartholomew's top-selling Square Foot Gardening books have made his revolutionary garden system available to millions of people.
In Square Foot Gardening with Kids, Mel reveals his tips, tricks, and fun projects in one of his most cherished pursuits: teaching youngsters to build and grow a SFG of their own.
The easy geometry of the gridded box breaks the complex world of gardening into digestible bites for enthusiastic young learners, and the sequence of tasks required to grow plants from seeds is repeatable and reassuring.
Kids learn many valuable life lessons when tending their own garden — such as the importance of following instructions and doing your chores, basic skills like counting and water conservation, and learning to appreciate the nature of food and why it is important to respect it. Most importantly though, they learn that growing your own food is both fun and rewarding. (Overdrive description)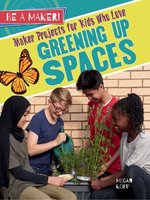 Maker Projects for Kids Who Love Greening Up Spaces, Megan Kopp (ebook)
Creative readers with a green thumb and an eye for design will be inspired to create their own gardening and landscaping projects in unique spaces. From vertical gardens to urban parklets, this title will motivate readers to "green up" spaces in their communities in a way that promotes environmental awareness, collaboration, and group planning. Profiles of innovators and their green creations encourage readers to embrace their own ideas and create their Maker visions. (Overdrive description)
---
"When Papatūānuku thrives, we all thrive."