Spring is around the corner! Why not spring on down to Wellington City Libraries for some new children's picture books to keep you amused . So what are you waiting for? Go down to your local branch and borrow the following books: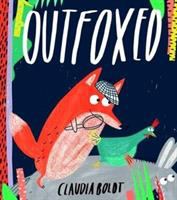 Outfoxed.
"Harold is unlike any other fox. He hates eating chicken, for one thing. He much prefers reading detective novels. When Harold's father challenges him to catch a chicken as part of his initiation into adulthood, Harold is faced with a dilemma–should he obey his father and endanger the chicken's life, or do what his heart tells him is right? The latest title from award-winning illustrator Claudia Boldt, Outfoxed introduces a smart, independent-minded character in Harold the fox and is sure to become a bedtime favorite." (Catalogue).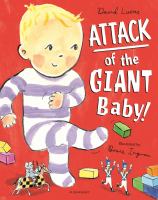 Attack of the Giant Baby.
"This is a book about a baby destroying his sister's make-believe play from the perspective of the castle's occupants. A Giant Baby has been spotted in the kingdom! Summon the special advisors. Send out the knights in shining armour. Let loose the monster-size bear!" (Catalogue).

A shelter for sadness.
"A small boy creates a safe space for his sadness, a shelter where it can curl up small, or be as big as it can be, where it can be noisy or quiet, or anything in between. The boy can visit the shelter every day, sometimes every hour and he knows that one day Sadness may come out of the shelter and they will look at the beautiful world together"–Back cover.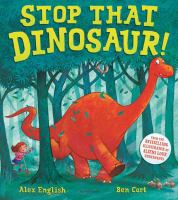 Stop that dinosaur!
"I was in my Granny's kitchen eating extra-special cake, when the walls began to tremble and the roof began to SHAKE. KNOCK! KNOCK! KNOCK! Ring! Ring! Ring! Oh MY – a dino's at the door. And now it's taken Granny … SOMEONE STOP THAT DINOSAUR! Chase down the GRAN-NAPPING brontosaurus in this rollicking, rhyming, ROAR-some romp. Can you catch the naughty dinosaur and get back to Granny's house before Mum comes home at six o'clock?"–Provided by publisher.


Different : a great thing to be!
"This joyful rhyming book encourages children to value the "different" in all people, leading the way to a kinder world in which the differences in all of us are celebrated and embraced. Macy is a girl who's a lot like you and me, but she's also quite different, which is a great thing to be. With kindness, grace, and bravery, Macy finds her place in the world, bringing beauty and laughter wherever she goes and leading others to find delight in the unique design of every person." (Catalogue). Also available as an eBook.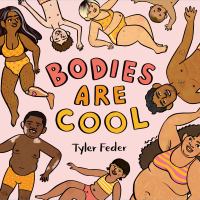 Bodies are Cool.
"From the acclaimed creator of Dancing at the Pity Party and Roaring Softly, this picture book is a pure celebration of all the different human bodies that exist in the world. Highlighting the various skin tones, body shapes, and hair types is just the beginning in this truly inclusive book. With its joyful illustrations and encouraging refrain, it will instill body acceptance and confidence in the youngest of readers. "My body, your body, every different kind of body! All of them are good bodies! BODIES ARE COOL!" (Catalogue).


Don't hug Doug (he doesn't like it).
"Doug doesn't like hugs. He thinks hugs are too squeezy, too squashy, too squooshy, too smooshy. He doesn't like hello hugs or goodbye hugs, game-winning home run hugs or dropped ice cream cone hugs, and he definitely doesn't like birthday hugs. He'd much rather give a high five–or a low five, a side five, a double five, or a spinny five. Yup, some people love hugs; other people don't. So how can you tell if someone likes hugs or not? There's only one way to find out: Ask Because everybody gets to decide for themselves whether they want a hug or not." (Catalogue).