September is "Bee Aware Month" in New Zealand. For Bee Aware Month 2021, we are being asked to 'Feed the Bees' by planting bee-friendly trees and plants.
According to Apiculture NZ, who look after bees and beekeepers in Aotearoa, "planting for bees is a fantastic way to look after nature's tiniest superheroes as they keep our gardens, food crops and native bush growing." As they busily buzz around the plants and flowers looking for food for themselves and their hives, they also help to pollinate the plants so that fruit, veges and crops continue to grow and thrive. Humans simply cannot survive without these amazing insects to keep our food on the table. Superheroes indeed!
Some plants are better sources of nectar and pollen than others.  And some plants produce nectar and pollen at times when there is not a lot else around for bees to feed on.
Don't know what to plant? Some awesome ideas from Apiculture NZ include plants such as rosemary, sunflowers, harakeke, and citrus fruits!
---
Want to find out more?
Here's a bee-friendly gardening guide to get you started
Fun activities and competitions
The Bee Aware BIG BEE QUIZ
The Bee Aware month Art Competition
---
And yes, you guessed it, Wellington City Libraries have got LOADS of books crammed full of facts about bees, gardening for bees and fiction bee books… so we've included some suggestions for you and the adults in your lives:
BEE BOOKS FOR KIDS
The secret life of bees / Butterfield, Moira
"Did you know that bees love to dance? Or that they have an amazing sense of smell to help them find the best flowers? In The Secret Life of Bees, Buzzwing shares with you all the details of her life as a bee, in and out of the hive, starting with the day she was born." (Catalogue)

The book of bees / Socha, Piotr
"How do bees communicate? What does a beekeeper do? Did you know that Napoleon loved bees? Who survived being stung by 2,443 bees? This book answers all these questions and many more, tracking the history of bees from the time of the dinosaurs to their current plight." (Catalogue)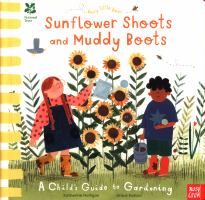 Sunflower shoots and muddy boots : a child's guide to gardening / Halligan, Katherine
"Packed with brilliant indoor and outdoor gardening activities, this is the perfect introduction to growing plants for little children and grown-ups to enjoy together." (Catalogue)

Give bees a chance / Barton, Bethany
"In this nonfiction picture book an enthusiastic bee-loving narrator tries to convince a bee-phobic friend that our fuzzy, flying neighbours are our friends– we should all give bees a chance!" (Catalogue)

Why do we need bees? / Daynes, Katie
"Why do we need bees? How do they make honey? And who's who in a beehive? Children can find the answers to these questions and many more in this informative lift-the-flap book. With colourful illustrations, simple text and chunky flaps to lift, young children can discover lots of amazing facts about bees and why they need our help." (Catalogue)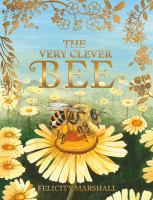 The very clever bee / Marshall, Felicity
"A non-fiction illustrated book about bees, their life-cycle, pollination, and benefits for humans. Written for children 6 years and upwards." (Catalogue)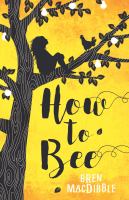 How to bee / MacDibble, Bren
"Peony lives with her sister and grandfather on a fruit farm outside the city. In a world where real bees are extinct, the quickest, bravest kids climb the fruit trees and pollinate the flowers by hand. All Peony really wants is to be a bee. Life on the farm is a scrabble, but there is enough to eat and a place to sleep, and there is love. Then Peony's mother arrives to take her away from everything she has ever known, and all Peony's grit and quick thinking might not be enough to keep her safe. How To Bee is a beautiful and fierce novel for younger readers, and the voice of Peony will stay with you long after you read the last page." (Catalogue)

---
BEE BOOKS FOR ADULTS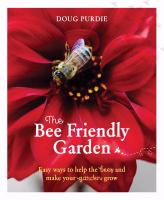 The bee friendly garden : easy ways to help the bees and make your garden grow / Purdie, Doug
"A grower's handbook to attracting bees and other beneficial insects. The Bee Friendly Garden is a guide for all gardeners great and small to encouraging bees and other good bugs to your green space…Includes: – How bees forage and why your garden needs them – A comprehensive plant guide to bee friendly plants – Simple changes anybody can make – Ideas for gardens of all sizes – Natural pest control and companion planting advice." (Catalogue)
Planting for honeybees : the grower's guide to creating a buzz / Lewis, Sarah Wyndham
"Our gardens would be unrecognizable without the gentle buzz of the humble honeybee. Yet in recent years bee populations have suffered from th loss of green spaces and need our help. Planting for Honeybees is a charmingly illustrated, practical guide on how to help attract these delightful pollinators – whether you only have a city window ledge or a whole country garden. With advice on the blooms to grow, and when and where to plant them, this book reveals the tips and tricks to creating a buzz and a better future for our apian friends." (Catalogue)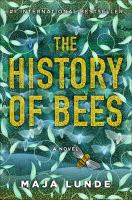 The history of bees / Lunde, Maja
"In the spirit of Station Eleven and Never Let Me Go, this dazzling and ambitious literary debut follows three generations of beekeepers from the past, present, and future, weaving a spellbinding story of their relationship to the bees–and to their children and one another–against the backdrop of an urgent, global crisis. England, 1852. William is a biologist and seed merchant, who sets out to build a new type of beehive–one that will give both him and his children honor and fame. United States, 2007. George is a beekeeper fighting an uphill battle against modern farming, but hopes that his son can be their salvation. China, 2098. Tao hand paints pollen onto the fruit trees now that the bees have long since disappeared. When Tao's young son is taken away by the authorities after a tragic accident, she sets out on a grueling journey to find out what happened to him. Haunting, illuminating, and deftly written, The History of Bees joins these three very different narratives into one gripping and thought-provoking story that is just as much about the powerful bond between children and parents as it is about our very relationship to nature and humanity" (Catalogue)

The beekeeper of Aleppo / Lefteri, Christy
"Nuri is a beekeeper; his wife, Afra, an artist. They live a simple life, rich in family and friends, in the beautiful Syrian city of Aleppo – until the unthinkable happens. When all they care for is destroyed by war, they are forced to escape. But what Afra has seen is so terrible she has gone blind, and so they must embark on a perilous journey through Turkey and Greece towards an uncertain future in Britain. On the way, Nuri is sustained by the knowledge that waiting for them is Mustafa, his cousin and business partner, who has started an apiary and is teaching fellow refugees in Yorkshire to keep bees. As Nuri and Afra travel through a broken world, they must confront not only the pain of their own unspeakable loss, but dangers that would overwhelm the bravest of souls. Above all – and perhaps this is the hardest thing they face – they must journey to find each other again." (Catalogue)