Kia ora e hoa! Howdy neighbour! Sup? What's happenin'?
How well do we know our neighbours and why is it important? We've come to realise more than ever with Covid-19 lockdowns and restrictions around the country, that it's a good thing to know who we live next to and check in occasionally to see if everything's OK, or to share groceries and work around your sections. So every year the importance of community and being neighbourly is recognised in Aotearoa, and it's not just a day set aside, it's ten!
Neighbours Day Aotearoa 2021 runs from 20-30 March this year. The kaupapa of Neighbours Day Aotearoa is to encourage people to get to know your neighbours better. It is as simple as that!
This year's theme is The Great Plant Swap to encourage neighbourhoods to grow stronger together. You could get involved in The Great Plant Swap by doing any of the following
🙂 swap seeds with a neighbour
🙂 make a plant gift for your neighbour with something you have grown
🙂 take some flowers to a neighbour
🙂 organise a produce swap
🙂 share garden tips or recipes for food in season
🙂 create community gardens together
🙂 a working bee in the garden for those with mobility issues
🙂 a friendly neighbourhood BBQ and encourage people to bring something homegrown
---
Feeling the love? Why not try reading these great books about community, gardening and being neighbourly:
Maybe something beautiful : how art transformed a neighborhood / Campoy, F. Isabel
"What good can a splash of color do in a community of gray? As Mira and her neighbors discover, more than you might ever imagine Based on the true story of the Urban Art Trail in San Diego, California, Maybe Something Beautiful reveals how art can inspire transformation–and how even the smallest artists can accomplish something big. Pick up a paintbrush and join the celebration." (Catalogue)

Community / Brambles, Woody
"Communities can be big or small. From our family members to our friends; from the classroom to the entire school; from the street where we live to the city we live in. Some communities we choose to be a part of, while others are thrust upon us. They can play an important and influential role in our lives." (Catalogue)

My community / Jones, Grace
"There are communities all over the world. A person might be part of many communities–at school, in their neighborhood, or even one big world community! Young readers will learn how communities help us learn to respect others, celebrate diversity, and work together." (Catalogue)

The marae visit / Beyer, Rebecca
"A simple and lovely poetic story in English and Te Reo that shows the warmth and friendliness the children find when visiting their local marae. They have lots to learn and lots to do, and have lots of fun too." (Catalogue)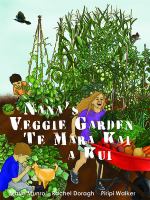 Nana's veggie garden = Te māra kai a Kui / Munro, Marie
"This summer, Bella/Ngāpera, Jacob/Hākopa and Lucas help Nana/Kui grow, harvest and eat an amazing garden, and fill every day with heaps of fun, te reo Māori learning and bunches of awesome memories." (Catalogue)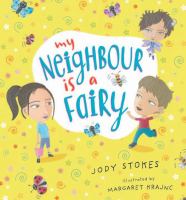 My neighbour is a fairy / Stokes, Jody
"When Tom moves next door, Meg is excited to have a new neighbour. But she soon realises that Tom is different to the other kids she knows. He doesn't talk in recognisable words and she sees him doing the same things over and over again. Meg decides that Tom must be a fairy and that the world he sees is the fairy world. Megs mum explains that Tom isn't a fairy, but has autism. So although Tom likes to do the same things as other children his age, he sees the world in a special way.  My Neighbour is a Fairy is a gentle and fun story which shows children that seeing the world in a different way can provide a rich experience for everyone. It also encourages children to not exclude others who see the world in different ways in their play." (Catalogue)

Koro's medicine / Drewery, Melanie
"From blisters to blocked noses, Koro seems to have an unappetising remedy for everything. But could his enthusiasm for rongoa Maori medicine – turn out to be contagious? A children's story and Maori herbal all in one." (Catalogue)

Angels next door / McCombie, Karen
"Riley's best friend has gone away forever and Lauren 'Queen of Everything' Mayhew is making school a nightmare. It looks like Riley's on her own, until the three Angelos Sisters move in next door. Her new neighbours are . . . different. Colourful and sparkly, they stand out. It's not just their names or how they dress – there's something magical about them. And since they arrived there have been loads of strange coincidences. Who are these new girls and what's with all the glitter?" (Catalogue)

The ultimate step-by-step kids' first gardening book / Hendy, Jenny
"This introduction to gardening covers all the basics, and eight hands-on project chapters then follow, covering everyday techniques, edible treats, flower power, craft projects, wildlife gardening and indoor gardening. Getting your hands dirty in the garden is great fun, and this book contains more than 150 projects suitable for every child from five to 12. " (Catalogue)

Community soup / Fullerton, Alma
"In a garden outside a Kenyan schoolhouse children are working together to harvest the vegetables they have grown and make them into a soup for everyone to share. But Kioni is having trouble: her herd of mischievous goats followed her to school today and they are trying to eat all the vegetables. The ensuing chaos caused by the goats is cleverly resolved by the children, making their vegetable soup very tasty while saving Kioni's four-legged intruders at the same time. Using rollicking verse with echoes of "Mary had a Little Lamb," Alma Fullerton tells a lively story about communal projects and finding creative solutions that help everyone contribute. This lively story for young readers is graced with Alma's stunning primitive paper sculpture art – the first book she has chosen to illustrate herself." (Catalogue)