News off the hot press, kids! Wellington City Libraries has some new fiction for your reading pleasure just in time for Summer and spending longer days outdoors. Why not spring on down to your local library and borrow the following books: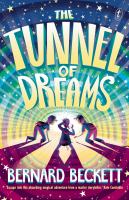 The tunnel of dreams / Beckett, Bernard
"In an abandoned house at the end of their street, twin brothers Stefan and Arlo discover a young girl hiding in its dusty shadows. Alice needs their help as her twin sister is locked in a cage suspended high above a mysterious mine in a strange parallel world and she asks an impossible favour. Will they meet her on the next full moon at the entrance to a tunnel they both know doesn't exist?" (Adapted from Catalogue)
Also available as an eBook on Overdrive and Borrowbox.

Karen's school picture / Martin, Ann M.
"Karen has to get glasses–two pairs! One pair for reading and one for all the time. Karen does not want glasses. Her school pictures are going to be taken soon! But Karen has to…so she picks out some pretty pink and blue ones. Karen thinks she looks very grown-up. Then Yicky Ricky calls her Four-eyes. If Karen wears her glasses for the school picture, Ricky will make fun of her. But Karen is not a wimp! Glasses or no glasses–that Ricky is going to get it!" (Catalogue)

Swarm Rising / Peake, Tim
"When Danny is kidnapped by Adi – who can run through brick walls and make cars drive on water – he realises that all humans are in danger. Adi is part of a super-advanced hive mind, the Swarm, which intends to protect the Earth from the environmental catastrophe caused by the human race. […] Can Danny and his friend Jamila help Adi stop the Swarm Agents and give humanity a second chance?" (Adapted from Catalogue)

What Zola did on Sunday / Marchetta, Melina
"Zola loves living on Boomerang Street with her mum and her nonna. Every day of the week is an adventure. But Zola has a problem. No matter how much she tries, she can't keep out of trouble! Like on Sunday, when it's St Odo's fete and Zola and the gang join in the fun…" (Catalogue)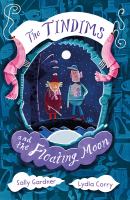 The Tindims and the floating moon / Gardner, Sally
"Have you seen a Tindim? The Tindims can hardly see each other! A grumpy Gupper fog is swirling all over Rubbish Island and it won't leave the Tindims alone. And now their world has turned upside down as Ethel & Dina thinks the moon has fallen into the sea! Scrunch me a teabag, how are they going to get out of this pickle?" (Catalogue)

The firebird song / Flores, Arnée
"Tied by destiny, Prewitt the Bargeboy and Calliope the Lost Princess set out on their twelfth birthdays, determined to end the reign of the evil Spectress and her marauders by calling the Firebird back to Lyrica." (Catalogue)

Leopardstar's honor / Hunter, Erin
"Leopardstar knows her destiny is to save RiverClan from destruction, so as the rise of ThunderClan deputy Tigerstar shatters peace among the clans, Leopardstar must decide what kind of leader she will be." (Catalogue)
Also available as an eBook and eAudiobook.

Prank ninjas / Stanton, Matt
"Every kid wants to laugh, but Max is the boy who can make it happen. These school holidays have turned Redhill into chaos as Max and his friends are locked in an epic prank battle … with each other! Max is the funny kid … and his pranking powers are being put to the test! Movie-theatre ninjas, toilet turbulence, shopping-mall disasters, cling-film mazes and an unimaginable Kid-Free Zone are just some of the things in store for Max and his friends in this brand-new Funny Kid adventure." (Catalogue)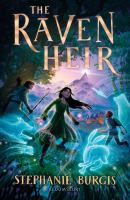 The raven heir / Burgis, Stephanie
"Triplets. One of them is heir to the throne. But which one? Cordelia, Rosalind and Giles. They have lived in the tower all their lives, protected by their mother's enchantments. Only Cordelia's magic lets her steal moments of freedom – over the walls in the shape of a bird or beneath them as a scurrying mouse. The eldest of the three is heir to the Raven Throne of Corvenna – a land no one can rule for long and hope to live. Only their mother knows which is the true heir, and she will do anything to keep them hidden. But one day, thanks to Cordelia, destiny finds them…" (Catalogue)
Also available as an eBook.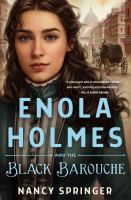 Enola Holmes and the black barouche / Springer, Nancy
"When professional typist Letitia Glover is desperate to learn more about the fate of her twin sister Flossie, Enola enlists the help of her brother Sherlock and her friend Tewky to investigate Flossie's husband, the sudden death of his first wife, and the mysterious appearance of a black barouche." (Catalogue)

Did you know? The first book from the Enola Holmes series was made into a movie in 2020 on Netflix. Check out the trailer down below.