A day of leprechauns, four-leaf clovers and painting the town green! St Patrick's Day is coming to the Capital and Wellington City Libraries on 17th of March! Why not call into your local library and take out some amazing books about Saint Patrick's Day and Ireland. 


What is Saint Patrick's Day?
Saint Patrick's Day or the Feast of Saint Patrick is a cultural, religious and public holiday celebrated on 17 March, the anniversary of his death.It celebrates the life of  Saint Patrick, the most commonly recognized of the patron saints of Ireland, and the arrival of Christianity in Ireland. On the day, people go to church services, wear green attire, attend public parades, eat Irish food and party the Irish way with music, singing and dancing, leprechauns and four-leaf clovers (or shamrocks).
Interesting facts:
Patrick was an Englishman who was captured as a boy by pirates and sold into slavery in Ireland. He managed eventually to escape and made his way to France where he studied to become a priest. When he was made a bishop he was sent back to Ireland to spread the Christian faith among the tribes there.
The shamrock is now the emblem of Ireland and is used to explain the Christian belief of the Trinity or the idea that God is three in one – God the Father, God the Son, and God the Holy Spirit.
Over half a million New Zealanders have Irish ancestors, whose stories have been passed down the generations. Read more about this history of the Irish in New Zealand on  Te Ara.

Where can I find information about Saint Patrick's day?
ManyAnswers has a page dedicated to websites, resources and ways to search for information about festivals and celebrations in New Zealand, which includes Saint Patrick's Day.
You can also find pages dedicated to Saint Patrick's Day at Britannica and National Geographic for Kids.
Visit your local library and check out the find the following books:

Books about St. Patrick's Day (and the Saint himself):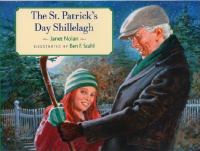 The St. Patrick's Day shillelagh.
"On his way from Ireland to America to escape the potato famine, young Fergus carves a shillelagh from his favorite blackthorn tree, and each St. Patrick's Day for generations, his story is retold by one of his descendants." (Catalogue)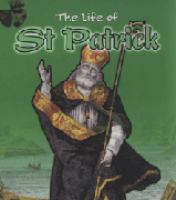 The life of St Patrick.
"This series explores the lives of saints, and includes the four patron saints of the UK. Each book tells the life story of the saint in a chronological manner, introducing evidence that survives from that era. The primary source materials are used to explain how we know about the saint's life and how we can learn from events in the past. The books can be used in the Literacy Hour as examples of biographical recount, and they support the learning strand study the lives of famous people." (Catalogue)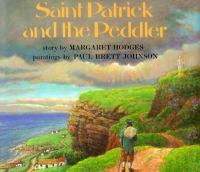 Saint Patrick and the peddler.
"When a poor Irish peddler follows the instructions given to him by Saint Patrick in a dream, his life is greatly changed. Includes background on Saint Patrick and on the origin of the story." (Catalogue)

Books about Ireland: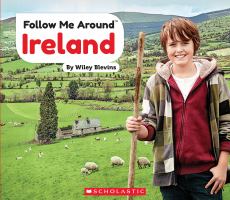 Ireland.
"Known as the "Emerald Isle," Ireland is an island famous for its green, grassy fields. With tips and insights from an Irish native named Seamus, readers will take a trip across the Irish countryside and explore its biggest cities. Along the way, they will see how Irish people live, learn about Ireland's fascinating history, learn to speak Gaelic, and much more." (Catalogue)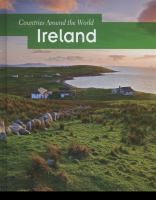 Ireland.
"This series offers comprehensive coverage of countries around the world. Each book offers complete coverage of one country, including sections on history, geography, wildlife, infrastructure, culture, and peoples." (Catalogue)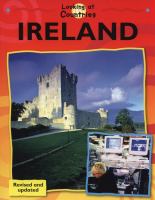 Ireland.
"What's it like to live in Ireland? This book is part of a series which takes you on a tour so you can find out about the landscape, the weather, the people and the places." (Catalogue)

Irish Folk Tales and Stories: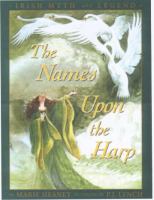 The names upon the harp.
"A collection of classic Irish legends, retold for children of eight and over. It includes tales of fiercely fought battles, passionate romances, spells and curses, heroes and villains, and loyalty and betrayal." (Catalogue)

The cloak of feathers.
"Once every hundred years, the small, forgotten, rural Irish town of Lisahee welcomes The Fairy Festival – a week of celebration where the mysterious and magical 'sidhe' emerge from the hill above the town and take residence alongside their human counterparts for seven days of ancient traditions and games. Filled with dancing, music, goblin markets and fae-folk, the festival has only one rule: never, ever, say 'the f word' – that's 'fairies' – a rule twelve-year-old Brian unfortunately breaks. When mayhem ensues, it's up to Brian and his friends to avoid the wrath of the King and Queen and help keep the town in one piece. A magical adventure filled with myth, mischief and misunderstandings, perfect for fans of modern fairy tales with a comic twist." (Catalogue)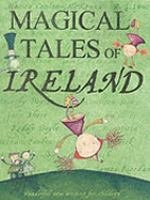 Magical tales of Ireland.
"Fairy tales get a modern twist in this dazzling collection of newly written and illustrated Irish stories for the 6-9 year olds. This is a sparkling collection of newly commissioned stories and illustrations from Ireland's best-known writers and illustrators. From Roddy Doyle's poignant story of a young girl dealing with the loss of a parent, powerfully illustrated by PJ Lynch to Paul Muldoon's witty narrative poem about a girl with a knack for seeing things backwards, accompanied by Niamh Sharkey's zany illustrations and Malachy Doyles's hero, famous Seamus who scores a very unusual ghostly goal 21st century tales combine contemporary realism and magic, making this a collection unlike any other. These tales are as diverse as the authors themselves." (Catalogue)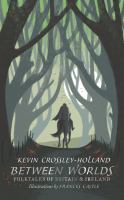 Between worlds : folktales of Britain & Ireland.
"Rich and strange, these eerie and magical folktales from across Britain and Ireland have been passed down from generation to generation, and are gathered together in a definitive new collection from storyteller Kevin Crossley-Holland. Dark and funny, lyrical and earthy, these fifty stories are part of an important and enduring historical tradition that dates back hundreds of years." (Catalogue)