Do you like any/all of the following:
Problem solving
Maths
Reading
Art
Patterns
Shapes
Then it sounds like you like doing puzzles! Puzzles can come in a variety of shapes and sizes and they are often toys that we've played with since we were babies. If you think of blocks, Lego, Rubik's cubes, picture puzzles, jigsaws, card games, Jenga, tangrams, sudoku – they're all puzzles that need to be solved, and in doing so your brain is getting loads of exercise!
---
What happens to your brain when you do a puzzle?

Your brain thinks you're hunting! Puzzles play with words, numbers, shapes, and logic which makes us want to uncover the solutions that they hide. It's like reading a Whodunnit – our brain is constantly trying to work out why. It is the 'hunt' itself that stimulates the areas of your brain that involves discovery.
You'll get a whole brain workout: Puzzles activate both the left and right hemispheres of the brain which includes imagination, reasoning and memory.
You get a rush of pleasure when you solve the puzzle! That feel-good moment when you finally figure out that last clue or place the missing piece? That comes thanks to a rush of dopamine in your nucleus accumbens, the area of the brain responsible for rewards.

---
Who invented…?
Jigsaw Puzzles: The first jigsaw puzzle was created by a map engraver called John Spilsbury, in 1762. He mounted one of his master maps onto wood and then cut around the countries. He gave it to children in the local school to help them with their geography education. Learn more about the history of jigsaw puzzles on Britannica Online: Encyclopaedia Britannica | Jigsaw Puzzles

Rubik's Cubes: In 1974, a young Hungarian architect named Ernő Rubik became obsessed with finding a way to model three-dimensional movement to his students. After spending months experimenting with blocks made from wood and paper, held by rubber bands, glue, and paper clips, he finally created something he called the "Bűvös kocka," or Magic Cube. Learn more about the Rubik's Cube on Britannica Online: Encyclopaedia Britannica | Rubik's Cube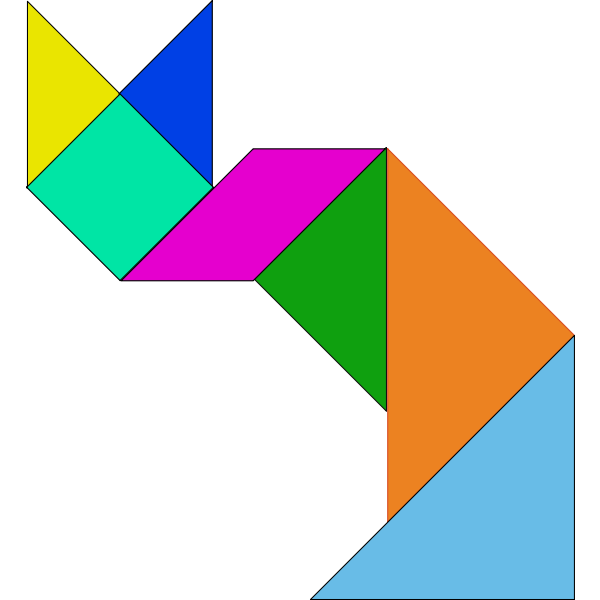 Tangrams: Invented in China approximately 200 years ago, a tangram is a re-arrangement puzzle created by cutting a square into seven geometric shapes called "tans".

---
Online brain teasers to get you started
Stuff Kids' General Knowledge Quizzes
---
Puzzle Books for everyone
Usborne Young Puzzle Book series: This is a great series of puzzle books aimed at ages 4+. There are many different stories and scenarios to choose from. For example: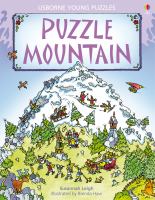 Puzzle mountain / Leigh, Susannah
"A fantastic new padded hardback edition of this exciting, fun adventure, which challenges young children to answer a puzzle on every double page. Brightly coloured, detailed illustrations in a cartoon style, along with plenty of maps, guides and things to spot, help children become engrossed in the absorbing adventure story." (Catalogue)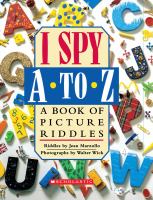 I spy A to Z : a book of picture riddles / Wick, Walter
"Easy-to-read riddles by Jean Marzollo are paired with 46 object-filled photographs by Walter Wick to create the most engaging alphabet book ever! Young readers can use the simple picture clues to recognize the letter and letter sound featured on each page. There are more than 30 million I Spy books in print!" (Catalogue)

Around the world in 80 puzzles / Artymowska, Aleksandra
"We are going around the world! Take yourself on a fantastical journey packed with puzzles to unpick and meandering mazes to wander through. There are 80 challenges to complete. Can you solve them all?" (Catalogue)

The looky book / Bixley, Donovan
"Presents a series of picture puzzles with a New Zealand theme in which the reader is invited to find a variety of objects." (Catalogue)

Where's Wally series: Fun fact: "Where's Wally" is called "Where's Waldo" in North America!
Where's Wally / Handford, Martin
"Detailed pictures for the readers to find Wally in, plus other tasks to do on each page, under the flaps. Open the flaps and frantically find extra things that have never been seen or searched for before." (Catalogue)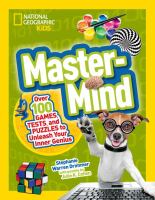 Master-mind : over 100 games, tests, and puzzles to unleash your inner genuis / Drimmer, Stephanie Warren
"An introduction to the human brain uses quizzes, trivia, and puzzles to explore the different functions of the brain, how to improve brain power, and why each brain is unique." (Catalogue)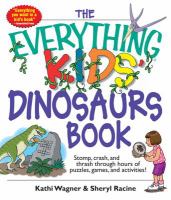 The everything kids' dinosaurs book stomp, crash, and thrash through hours of puzzles, games and activities / Wagner, Kathi
"A collection of puzzles, games, and activities about dinosaurs that describes how to become a palaeontologist, what the earth looked like during the time of dinosaurs, and other reptiles and birds that coexisted with dinosaurs." (Catalogue)

Math games lab for kids : 24 fun, hands-on activities for learning with shapes, puzzles, and games / Rapoport, Rebecca
"Math is the foundation of all sciences and key to understanding the world around us. Math Games Lab for Kids shares more than 50 hands-on activities that make learning about math fun by drawing and building shapes, solving puzzles, and playing games." (Catalogue, abridged)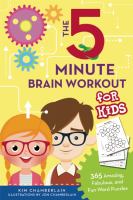 The 5 minute brain workout for kids : 365 amazing, fabulous, and fun word puzzles / Chamberlain, Kim
"With ten levels of puzzles–ranging from easiest to most challenging–and an answer key at the end to check your work, this book is sure to help keep your brain active and will help increase your understanding of and love for all kinds of words!" (Catalogue)

Gadgets away : 100 great games to play / Jennison, Fiona
"Technology has become the too-easy way to entertain ourselves and our children. This easy-to-use, imaginative book has everything. There's plenty of fun here to keep your family laughing: Sporty games and playground classics Activities for indoors, gardens, parks and beaches Memory and travel games, brain teasers and magic tricks." (Catalogue)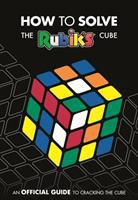 How to solve the Rubik's Cube
"The Rubik's Cube is the world's best-known puzzle, a magical object that has baffled and fascinated the world for more than forty years. This clearly-illustrated step-by-step guide teaches you a foolproof beginners' method for solving the Cube, plus advanced techniques if you want to learn to solve it in seconds." (Catalogue)