"On Pink Shirt Day, Friday 20 May 2022, Aotearoa will be transformed into a sea of māwhero/pink as we stand together to spread aroha, celebrate diversity and end bullying!" (Pink Shirt Day Rangitahi toolkit resource)
Pink Shirt Day began in Canada in 2007 when two students took a stand against bullying after another year 9 student was harassed on his first day at the school for wearing pink. The bullies called him names for wearing pink and threatened to beat him up.
In Aotearoa, Pink Shirt Day has been run by the Mental Health Foundation since 2012. They work to reduce the impact of bullying behaviour and the harm it causes.
"By taking part in Pink Shirt Day, you become a part of a powerful movement to celebrate diversity and end bullying."
Bullying at school is a serious issue for New Zealand young people. We have the dubious record of having the third highest rate of school bullying out of 36 OECD countries. 
What Can I Do?
Wear pink! The brighter the better. Then if someone comments on your "out there" clothing choices, you can talk to them about why you love the colour pink and what it stands for. You don't have to limit your pink wearing to just one day of the year. Pink is a beautiful colour and stopping bullying and heightening bullying awareness is a 24/7 mission!
Hold a Pink Shirt Day quiz with your friends or classmates. This helps create camaraderie as well as have some fun. A Pink Quiz starter is HERE but you could make your own quiz to share.
Create a kindness wall or white board in your class or at your school where you and your classmates can leave positive messages of hope. Photograph them and feature in your next school newsletter.
Become a RAKtivist. Did you know that New Zealand also celebrates a Random Acts of Kindness day on 1 September? But you can make every day a RAK day!
---
Some Handy Websites
---
Some Wellington City Libraries Kids' Blog Links
Wellington pride festival blog
Keep Calm and Carry on with Mindfulness blog
---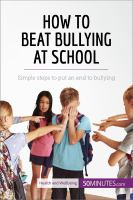 How to beat bullying at school : simple steps to put an end to bullying.
"Unfortunately, bullying is one of the biggest problems for schoolchildren, and recent technological developments have only made things worse. But there is no need to suffer in silence! The best thing you – or your child – can do is to talk about it. Although it may seem that things will never get better, there are several effective ways to deal with bullies." (Catalogue)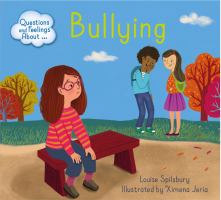 Bullying / Spilsbury, Louise
"Helping children to recognise [bullying] and know what to do about it. The … series encourages children to explore their emotions and discuss topics they may find difficult to understand. There are practical tips and activities as well as advice for parents and teachers"–Publisher's description." (Catalogue)

Teasing isn't funny : what to do about emotional bullying / Higgins, Melissa
"Jesse and the other animals at the bus stop make fun of Kelly's fluffy fur and plain clothes. The constant teasing makes Kelly the cat feel sad. Young readers watch Kelly struggle with the teasing and learn safe ways to make it stop. Sensitive illustrations of gender-neutral animal characters help all children relate to the issue of emotional bullying." (Catalogue)

You be you! : the kid's guide to gender, sexuality, and family / Branfman, Jonathan
"You Be You! is an illustrated children's book for ages 5 and up that makes gender identity, sexual orientation and family diversity easy to explain to children. Throughout the book kids learn that there are many kinds of people in the world and that diversity is something to be celebrated. It covers gender, romantic orientation, discrimination, intersectionality, privilege, and how to stand up for what's right. With charming illustrations, clear explanations, and short sections that can be dipped in and out of, this book helps children think about how to create a kinder, more tolerant world." (Catalogue)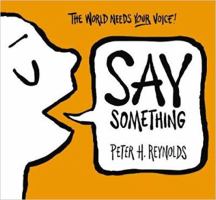 Say something / Reynolds, Peter H.
"The world needs your voice. If you have a brilliant idea… say something! If you see an injustice… say something! In this empowering new picture book, beloved author Peter H. Reynolds explores the many ways that a single voice can make a difference. Each of us, each and every day, has the chance to say something: with our actions, our words, and our voice. Perfect for kid activists everywhere, this timely story reminds readers of the undeniable importance and power of their voice. There are so many ways to tell the world who you are… what you are thinking… and what you believe. And how you'll make it better. The time is now: SAY SOMETHING!" (Catalogue)

Be who you are / Parr, Todd
"Picture book encouraging kids to be proud of what makes them unique, where they come from, and how they express themselves and see the world." (Catalogue)

Be your own superhero / Meek, Laura
"A fun and practical guide of achievable micro-actions to help young readers feel more in control of their mental health, empowering them to grow their confidence and change the world for the better. Do you want someone else to help you out of a hard situation? Would you prefer another person swooped in and saved the day? I didn't think so. You want to be a superhero. With this guide, you can. It's full of activities to help develop your powers. It'll teach you everything you need to know about growing your abilities, feeling happier and getting more confident. Written by child psychiatrist Dr Laura Meek, this fun and practical guide will empower young readers to become more aware of their own mental health and will help them to improve their confidence." (Catalogue)

Wonder / Palacio, R. J
"August (Auggie) Pullman was born with a facial deformity that prevented him from going to a mainstream school until now. He s about to enter fifth grade at Beecher Prep, and if you ve ever been the new kid, then you know how hard that can be. The thing is Auggie s just an ordinary kid, with an extraordinary face. But can he convince his new classmates that he s just like them, despite appearances?R. J. Palacio has crafted an uplifting novel full of wonderfully realistic family interactions, lively school scenes, and writing that shines with spare emotional power. "Wonder" is a book with such a big, wide heart it shows how we are all fragile, imperfect, and perfectly beautiful creatures. A wonderful novel by a wonder of a writer! Julia Alvarez, author of "Return to Sender," "Before We Were Free," "Finding Miracles," and the Tia Lola Stories"." (Catalogue)

Pink is for boys / Pearlman, Robb
"A celebration of how colours are for everyone depicts characters engaging in their favourite activities." (Catalogue)

Along came a different / McLaughlin, Tom
"Reds love being red. Yellows love being yellow. And Blues love being blue. The problem is that they just don't like each other. Maybe being different doesn't mean you can't be friends… But one day, along comes a different colour who likes Reds, Yellows and Blues, and suddenly everything starts to change. A very special picture book that supports the adage that there is more that unites us than divides us. Along Came a Different just goes to show how much better we can all be when we come together to find common ground as friends." (Catalogue)

Friendships and bullying / Head, Honor
"Kids can find the world we live in daunting and a bit scary. There's just so much going on with climate change, social media and pressures to work out what it is you want to do in life – even at this young age! This book will help young readers explore some common areas of anxiety and conflict on the topic of FRIENDSHIPS and BULLYING in a fun and gentle way." (Catalogue)