Spring is in the air! A season of new beginnings, rebirth …. and exercise! Why not spring into sport with Play Smart, where you'll get active, have fun and learn about science. Guaranteed to help you ace in P.E.,  science and possibly be a future contender of the Olympics.
Enjoy!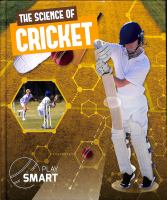 The science of cricket.
"How you ever wondered how to score a glorious goal make a perfect pass or hit a winning wicket By looking at angles forces distances and mass this series will teach you how. From hitting and kicking to running and jumping we will explore a variety of sports and the science behind them giving you all you need to know to Play Smart." (Amazon).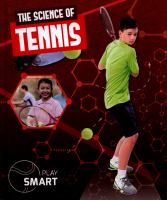 The science of tennis.
"How is a tennis player is able to hit the ball and have control over it? Questions such as this are answered in this exciting look at the science behind tennis. Readers learn how to execute certain serves, such as a forehand serve and backhand serve, using a deeper understanding of physics. Detailed diagrams explain the science behind what happens before and after the tennis ball is hit with the racket. This creative guide to science curriculum topics includes graphic organizers, a thorough glossary, and delightful, full-color photographs that depict the thrilling intersection of science and sports." (Catalogue).

The science of swimming.
"In swimming, there are multiple scientific concepts at play, such as density, gravity, momentum, and buoyancy. Readers learn about these concepts and more with this engaging guide to the science behind swimming. Useful diagrams display how to execute the perfect push-off from the wall of a pool, how to swim successful strokes, and how to do a cannonball. Informative fact boxes, helpful graphic organizers, and full-color photographs provide additional information. Readers will be thrilled by visual examples of science concepts in action. This high-interest approach to science curriculum topics will resonate with young readers." (Catalogue).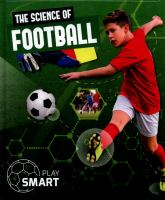 The science of football.
"How you ever wondered how to score a glorious goal, make a perfect pass, or hit a winning wicket? By looking at angles, forces, distances and mass, this series will teach you how." (Catalogue).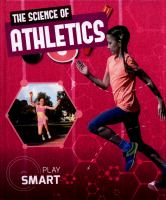 The science of athletics.
"There are lots of athletic events. They include running, throwing different objects and jumping in different ways. Are you ready to learn all about science behind athletics?" (Catalogue).