"Genius is one percent inspiration and 99 percent perspiration," – Thomas Edison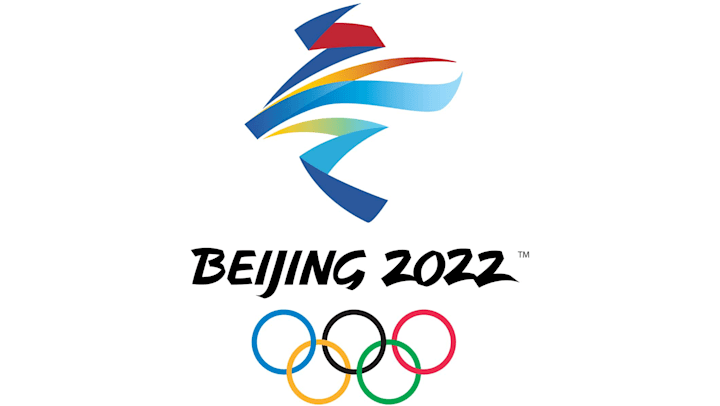 With Nico Porteous winning Gold and Zoi Sadowski-Synnott winning a gold and silver medal at the Beijing Winter Olympics, New Zealand has had its best medal haul at a Winter Olympics for 70 years!
But what makes someone so good at what they do, that they go on to win a world title or an Olympic medal? Are they born like it? Do they have really good coaches or dedicated parents? Do they like what they do so much that they practise A LOT? Or is it a combination of all these things?
If you want to take up a sport, learn a musical instrument or learn to paint or write… any skill really…here's a few tips to help achieve your goals
Start with something you love – this might take a wee bit of time to figure out, but you'll know it when you find it! Maybe you could try doing lots of different sports or activities offered at your school or community centre to see what really 'floats your boat'. Be prepared to give new things a go.
Practise, practise, practise! All those amazing athletes, musicians, innovators, writers and artists don't get to where they are today by not practising. Sometimes this might seem really boring or hard (especially when you think your friends are having a good time and you're stuck practising), but it'll be worth it in the end. And it's exciting when all that practice pays off and you see yourself getting better and better! Kia kaha!
Persevere! There will be times when you have failures or feel like you're not getting any better. As the saying goes: "Keep Calm and Try, Try and Try Again."
Have faith in yourself! And make sure you encourage others on you team that are struggling. You've got this!
Listen to your coach or teacher. They're a coach/teacher for a reason – they know stuff! Your coach wants to see you improve so do the exercises and drills they set and turn up to practise sessions and lessons.
Always stick to the rules and play fairly. You will feel good about yourself and you'll be a good role model for others.
---
Links to get you thinking:
New Zealand Sports Hall of Fame
New Zealand Book Award Winners 2021
New Zealand Chamber Music Contest 2022
---
Books to inspire:
New Zealand Sports Hall of Fame : 25 Kiwi champions / Maria Gill ; illustrated by Marco Ivancic. / Gill, Maria
"Features 25 famous New Zealand sportspeople across a wide range of different sporting disciplines. Includes a caricature, an action photograph, a profile of the person, timeline, inspirational quote, description of the sport, training regime and trophy board"–Publisher's information." (Catalogue)

Rising above. Inspiring women in sports / Zuckerman, Gregory
"These are the inspirational real-life stories of female superstar athletes Serena and Venus Williams, Simone Biles, Carli Lloyd, and more — role models all. For sports fans, aspiring athletes and readers of sports biographies. The athletes featured in this book met earth-shaking challenges head on, and through hard work and perseverance, went on to conquer the sports world. This collection of mini biographies, complete with first-hand content drawn from interviews, is a source of inspiration and self-empowerment for kids and sports fans of all ages. "  (Catalogue, abridged)

I am, I can : 365 affirmations for kids / Kinder, Wynne
"I am strong. I am brave. I can handle anything. Using the power of positive thinking, children can build their self-esteem and resilience by focusing on what matters to them and remembering to champion themselves." (Catalogue)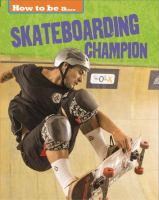 Skateboarding champion / Nixon, James
"This series is all about the exhilarating world of extreme sports and what it takes to become a top professional. Each title lists the essential equipment you need and examines the basic skills, before going on to look at the more demanding tricks and stunts. There are also profiles of some of the greatest names in the sport, the biggest competitions in the world and the most fearsome locations that these daring competitors come up against. BMX Champion opens up the world of BMX biking, both racing and freestyle. Techniques, facts, stats and competitor profiles grab young readers' attention and ensure a thrilling read from cover to cover." (Catalogue)

The bomb / Cotter, Sacha
"In this story about being true to oneself, a boy searches for the secret to doing the perfect bomb into the water. With training from Nan, an expert and former champion, and by listening to his own voice, he finds his unique style and pulls off a wonderful, acrobatic, truly awe-inspiring bomb"–Publisher information." (Catalogue)

The flea thing / Falkner, Brian
"Twelve-year-old Daniel has a secret that turns his life upside down when he wins a place on the New Zealand Warrior's rugby league team. Suggested level: intermediate, junior secondary." (Catalogue)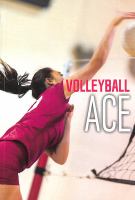 Volleyball ace / Rodriguez, Cindy L.
"Until now, Layla has balanced her school work and volleyball easily enough. At high school, though, academic expectations are tougher. When Layla's dedication to volleyball puts her maths test results at risk, her chances of making the school team next year are on the line. Can she find a way to ace her classes like she does on the court?" (Catalogue)

The soccer star / Rippin, Sally
"Billie wants to play soccer, but the boys at school say she can't. How can Billie prove that girls can play soccer too?" (Book cover)


Raising an amazing musician : you, your child and music.
Whatever stage of learning your child has reached, Raising an Amazing Musician will empower you to make the right decisions for your young musician, and enrich their experience of music as an enjoyable, life-enhancing activity.

Black music greats / Cachin, Olivier
"The biggest names… The coolest sounds… The 40 most inspirational movers, shakers and innovators in black music history are here! Learn how these black musicians changed music in this book packed with incredible facts. Meet the Godfather of Funk, the High Priestess of Soul and the King of Reggae. Learn how Marvin Gaye shaped the sound of Motown, how N.W.A redefined rap, and what made the Supremes, supreme. Each artist is an icon of their age, but who will you add to your playlist?" (Catalogue)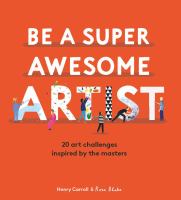 Be a super awesome artist / Carroll, Henry
"Become a super-awesome artist with this fantastic new book. Using real examples of art for inspiration, this great book features 20 exciting art challenges to help you create your own masterpieces. Channel the artistic genius within and you'll be painting like Pollock, doodling like Duchamp and creating like Kahlo in no time!" (Catalogue)

This book thinks you're a scientist : experiment, imagine, create : fill-in pages for your ideas / Russell, Harriet
"This book thinks you're a scientist. Get into it before anyone tells it otherwise! Inside you'll do everything a scientist does: look, ask questions, wonder and test your ideas. You'll also do things scientists don't necessarily do: eat your experiments, levitate paper clips and play a drinking straw like an oboe. There are even portable laboratory pages for you to experiment on, so that by the end, you'll know how to invent your own fun ways of finding out about the world." (Catalogue)