Nowruz Mobarak!  aidé shomā mobārak!
!عيد نو روز مبارک Bayramiz Mubarah! nowruzetoon peerooz!  !نوروز پيروز
Happy Nowruz! May your new year be victorious!
What is Nowruz?
Nowruz (also known as Nauryz, Navruz, or Nowrouz) is the Persian New Year, but you don't have to be Persian to celebrate it! This year, Nowruz is taking place in New Zealand on Monday 21 March. More than 300 million people worldwide celebrate Nowruz, and have celebrated it for more than 3,000 years, from the Balkans to the Black Sea Basin, to the Middle East and elsewhere.
Nowruz means "new day" in Farsi (the language predominantly spoken in Iran), and it occurs on the first day of Spring. While it's a secular holiday for most people, it remains a holy day for Zoroastrians, Bahá'ís, and some Muslims. The main countries that celebrate Nowruz are Afghanistan, Albania, Azerbaijan, Georgia, India, Iran, Iraq, Kazakhstan, Kyrgyzstan, Turkey, Tajikistan, Turkmenistan and Uzbekistan.
Nowruz "promotes the values of peace and solidarity between generations and within families," the United Nations says. It's a time of reconciliation and neighbourliness, "contributing to cultural diversity and friendship among peoples and different communities." We think this is something that we definitely need more of all over the world. Wellington City Libraries would like to wish you all "Nowruzetoon Peerooz — نوروز پيروز — May your new year be victorious!
From the Catalogue!
To help you and your family find out more about Nowruz, or about the people and cultures who celebrate it, we have put together this list of books to get you started:
Seven special somethings : a Nowruz story / Khorram, Adib
"Kian can't wait for Persian New Year! His family has already made a haft-seen, and Kian's baba and maman told him that all the things on it start with S and will bring them joy in the new year. Kian wonders if he could add just one more S, to make his family even happier. […] Can Kian find seven special somethings to make a new haft seen before his family arrives for their Nowruz celebration?" (Adapted from Catalogue)

The big book of festivals / Bullock, Marita
"From tomato-throwing parties to graveside picnics, fire-walking ceremonies, crying baby competitions and the biggest bathing festival on Earth – this book introduces you to some of the world's most incredible cultural and religious celebrations. Some festivals are outrageously fun and joyful, others are more serious. All of them bring people together to mark big events in life.So join us in this riotous explosion of colour as we feast, sing, cry and celebrate the diversity of festivals and traditions this wonderful world of ours has to offer!" (Catalogue)

Mā dārīm mīrīam shikār-i khirs = We're going on a bear hunt / Rosen, Michael
Read this classic children's tale, here told in Persian, the national language of Iran! You can find more children's books in Persian on our catalogue here!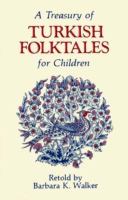 A treasury of Turkish folktales for children / Walker, Barbara K
"Thirty-four Turkish folk tales about jinns and giants, padishahs and peasants, and beloved heroes such as Keloglan the bald boy." (Catalogue)

My Grandma and me / Javaherbin, Mina
"In a true tale of a young girl in Iran and her grandmother, this beautiful ode to family celebrates small moments of love that become lifelong memories." (Catalogue)

Pea boy and other stories from Iran / Laird, Elizabeth
"A wonderful collection of traditional stories from Iran retold by an award-winning author who knows the country intimately." (Catalogue)