Now that we have reached the end of 2022, it's time to take a look back through some of the books that have been published over the last twelve months. This is in no way an exhaustive list, merely a selection of titles that caught our eyes and stuck in our memories over the past year.
We have a longer list of the top 2022 eaudiobook and ebook titles that are available over on the Libby App for you to check out! Did your top read of 2022 make the list?
If you'd rather browse through the newest books we have added to our shelves, head on over to the New Material page on our website. Here you can browse month by month through our new titles, and to make it easier you can filter by audience and genre so you're only looking through what you're interested in.
If you are interested in knowing more about the top New Zealand children's books of this year, have a read of our previous post about the 2022 NZCYA Book Award winners (that stands for New Zealand Book Awards for Children and Young Adults). If you haven't already, these books are definitely worth checking out!
Now read on for a selection of 2022 Children's Fiction… And feel free to let us know what your favourite books of 2022 have been!
Bruno and Frida / Bradman, Tony
Orphaned Bruno, struggling through war-torn eastern Germany in 1945, finds an unlikely friend in Frida, a Russian dog sent into Germany with a bomb strapped to her. If you're a fan of Michael Morpurgo, this book is for you.
This is a dyslexia-friendly book.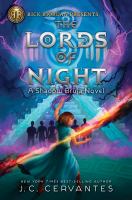 The lords of night : a shadow bruja novel / Cervantes, Jennifer
This is the latest book we have in the Rick Riordan Presents publishing series. Percy Jackson fans will enjoy the story of Renata, shadow bruja, as she finds herself on a quest to stop the nine Aztec Lords of Night from being awakened.
Also available as an eaudiobook and an ebook.
Fire horse / Chapman, Linda
Fire Horse is the first in Moonlight Riders, a new series by Linda Chapman, who is also the author of many other series including Star Friends and My Secret Unicorn. In Fire Horse, Amara joins the Moonlight Stables and immediately feels a special connection with a pony called Ember. When she discovers that Ember is a magical Fire Pony, will she be able to keep him safe from the rival Night Riders?

Echo / Kelly, Arlo
Arlo Kelly, author of Echo, is a Kāpiti teenager who was only fifteen when Echo was published! Inspired by holidays spent in Gisborne, Echo is about Eric, a boy with low vision, and his struggle for independence and his friendship with a whale.

Answers in the pages / Levithan, David
A book for younger readers by well-known YA author David Levithan. Donovan's class is reading The Adventurers, but when his mum reads it she tries to get it banned from the school because two characters might be gay. The story is told from Donovan and his classmate Gideon's points of view, with chapters from The Adventurers scattered throughout.

Sadiq series / Nuurali, Siman
2022 brought with it four new books in the Sadiq series by Siman Nuurali. Sadiq and his family are (like the author) Somali American. Throughout the series Sadiq explores friendship, his community, and trying new things.

Emma Every Day series / Reid, C. L
Emma is Deaf, uses a cochlear implant to help her hear, and uses sign language as well. In this series of short chapter books, Emma and her best friend Izzie go apple picking, learn to tap dance, and play soccer – and often things don't always go exactly to plan!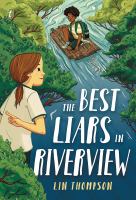 The best liars in Riverview / Thompson, Lin
When Joel goes missing, Aubrey feels responsible and also that they're the only person who can find him and bring him home. Joining Aubrey on the day-long search through the woods and along the river, we learn about their friendship and the events that led to Joel disappearing, and the journey turns inward as Aubrey makes some discoveries about gender identity, friendship, and family.

Showtym Viking / Wilson, Kelly
An autobiographical story by sisters Kelly and Amanda Wilson about Amanda's decision to make horses her future. Kelly, Amanda, and their sister Vicki are all showjumpers and prominent equestrians, and have worked with New Zealand's Kaimanawa horses.

Elisabeth and the box of colours / Woodfine, Katherine
Away at boarding school, Elisabeth loves to paint and draw and fill the world with colour. But when her father dies and her world goes grey, will she be able to find her colours again? This short book is based on the childhood of French painter Élisabeth Louise Vigée Le Brun.
This is a dyslexia-friendly book.