Everyone knows the story of Christmas, but actually celebrations of this time of year go back thousands of years into the past. Two cultures, the Celts and the Norse each contribute to some of the world's original festive celebrations at the Christmas time of year.
The Celts celebrated the Midwinter Solstice (and so do the Zuñi and Hopi peoples of America), whereas uniquely the Celts feature the Green King which was even used in the later Medieval Period, despite the greater popularity of Christianity.
It centred around the dawning of the new solstice, when the sun would return from the darkness during Winter and the use of two figures namely the Holly King and the Oak King. These two deities would battle one another, triumphing for six months of the year to rule over the seasons until the next fight (in which the victorious king would then reign). This would be celebrated at Midwinter (and Midsummer) when the respective king for the season was at the peak of their powers and thus claim victory over the other.
The Druids of Britain would use holly as a sacred symbol of life during the dark Winters, and offered it as a blessing (BBC, 2006).
The Norse would celebrate the Wild Hunt, where the God Odin (or the All-Father) would hunt down trolls and other creatures as he gave gifts to children across settlements during Mid-Winter.
The winters in Northern Europe were dark and foreboding, and so it lent itself to the idea that Odin and his gang would ride across the winds, amid much howling and shrieking of the trolls and other creatures as they were hunted down by the party. Along the way, Odin – similar to and pre-dating Santa Claus – would send little gifts to the children he passed through the villages and towns during the Viking Age.
Odin could be seen riding on the winds, with his horse Sleipnir, the eight-legged child of the God Loki. He was the fastest and strongest horse in the world. Every year when the Midwinter sun came over the lands, it was said to be Odin and his party hunting down trolls and other nasty creatures. On this night in particular, Odin would leave gifts out for the children, and they in turn would leave a small parcel of food for Odin and of course a carrot or bits of hay for the horse Sleipnir.
---
If you're browsing the shelves at your library for books on the Celts and the Norse, you can use the Dewey Decimal system to help you find the right book. Dewey Decimal numbers are magical numbers that help us organise which books go where. Here are some useful numbers for this topic:
And here are some of our favourite books in the collection about the Celts and the Norse:
Celts / Newland, Sonya
"Who were the Celts and who were their leaders? Why did they come to the British Isles and how did they live? Explore this ancient civilisation to understand how prehistoric people have influenced the way we live today. Discover the artefacts that give evidence of their way of life, and how historians have pieced together the evidence of their lives. Learn about the homes and communities that they lived in, the food that they ate, how they travelled and worshipped, and the influence of the Romans on their society." (Adapted from Catalogue)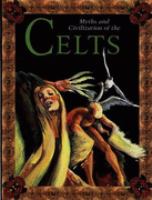 Myths and civilization of the Celts / Martell, Hazel
"Myths and Civilization of the Celts focuses on life during the Iron Age period when the Celts dominated much of Europe before the rise of the Roman Empire. The book looks at their way of life, their arts and crafts, trade and transport, religion, food and entertainment. It also includes a map of the Celtic tribes of Europe. Using double-page spreads, Celtic myths are retold & followed by historical & cultural background material." (Catalogue)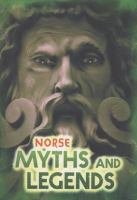 Norse myths and legends / Ganeri, Anita
"The world's myths are filled with characters, creatures, and stories that have fascinated people for thousands of years. This series mixes dramatic retellings and non-fiction information to give a full picture of a culture's myths." (Catalogue)

Illustrated Norse myths / Frith, Alex
"A brand-new collection of Viking myths that tell the story of the Norse gods from creation to the story of how the world will end, including Odin's quest for wisdom, the battles of Thor the thunder god, and the tale of Sigurd the Dragonslayer and the curs A collection of Viking myths that tell the story of the Norse gods from creation to the story of how the world will end, including Odin's quest for wisdom, and the battles of Thor the thunder god." (Catalogue)