Winter has arrived in Wellington, and the Lōemis Winter Solstice Festival is back again, in it's fourth year,  during the week of the 14th to the 22nd of June, and there's heaps of exciting events happening in the capital!

What is the Lōemis Winter Solstice Festival?
Lōemis (pron. lew-mis) festival began in 2016 and is held annually in Wellington in the lead up to the winter solstice.
For seven days, the Lōemis Winter Solstice Festival  observes the longest nights of the year with a hearty mix of feasting, theatre, music, monstrous creatures and a fiery waterfront procession, based around the winter solstice, which falls on 22 June.
For more information on what events are on, check out the Lōemis website and Facebook page.
---
In the meantime, why not get into the "festival" season with:
Festival folk : an atlas of carnival customs and costumes.
"A beautifully illustrated compendium of weird and wonderful festival costumes around the world. All around the world there are festivals that reach back through the sands of time to the very roots of civilisation; to agrarian rites and pagan traditions. The festivals in this book are often little known outside their locale and they are all characterised by the most radical and bizarre costumes imaginable. The Kukeri in Bulgaria wear enormous headpieces made of goatskin. Burryman festival in Edinburgh features a man covered from head to toe with burrs and thorns. Paraders in Switzerland's Silvesterklausen wear vast wooden doll-masks and hats carved with peasant scenes. Each costume is brought to life in Rob Flower's joyous, surrealist, urban illustrations. Brief, engaging texts describe the festival, its history and the traditions that surround it." (Catalogue)

Festivals and celebrations.
"Take a trip around the world, looking at the many different ways that people celebrate special days, holidays, religious festivals and traditional celebrations. Comparing Countries is a ground breaking non-fiction dual-language series which compares and contrasts ways of life in different countries around the world. Presented in two different languages, each title explores a topic common to all children, from homes to festivals, highlighting what makes us different and what we all have in common. This series provides great support to geography learning, as well as helping young language learners improve their reading skills." (Catalogue)

Festivals around the world.
"Learn about the diverse and vibrant festivals that are celebrated around the world." (Catalogue)

A year full of celebrations and festivals.
"Countless different festivals are celebrated all over the world throughout the year. Some are national holidays, celebrated for religious and cultural reasons, or to mark an important date in history, while others are just for fun. Give thanks and tuck into a delicious meal with friends and family at Thanksgiving, get caught up in a messy tomato fight in Spain at La Tomatina, add a splash of colour to your day at the Holi festival of colours and celebrate the life and achievements of Martin Luther King Jr. on Martin Luther King Jr. Day. With fact-filled text accompanied by beautifully bright illustrations from the wonderfully talented Chris Corr, prepare yourself for a journey as we travel around the world celebrating and uncovering a visual feast of culture." (Catalogue)
---
Learn more about what happens in winter, as well the other seasons, why not head on down to your local library and grab some books about seasons, such as:
Seasons.
"Finding out about the four seasons has never been so engaging. This book is full of exciting experiments, fun puzzles, quirky humour and science facts to make you say WOW … it's science with a BOOM!" (Catalogue)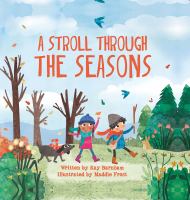 A stroll through the seasons.
"Follow the wonderful changes that each season brings! From bright spring blossoms to dazzling summer sunshine, vibrant autumn leaves, and sparkling winter snow. Look and Wonder is a fresh, bold, and bright narrative nonfiction series introducing children to the natural world" (Catalogue)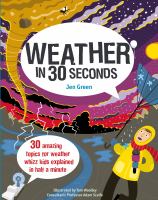 Weather in 30 seconds.
"This book takes readers on a whirlwind tour of our planet's weather and climate. 30 key topics explore and explain the how and why of our global weather and its effects, from atmospheric influences, the seasons, and climate zones to extreme events, forecasting, and global warming. Each topic is presented in a neat 30-second sound bite, supported by a 3-second flash summary and a full-page colourful artwork. Fun active "missions" support the topics and encourage kids to find out more. With stunning artwork, the attention-grabbing format is engaging and immediate, introducing readers aged from 8 up to this fascinating subject that affects all our lives." (Catalogue)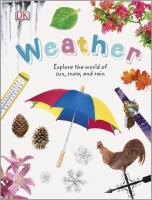 Weather.
"See the biggest hailstone, inside the eye of a hurricane, a warm front in 3-D, the beauty of a snow crystal, a moon dog, and a dust devil. Learn the difference between a stratus and cumulonimbus cloud, how our weather may change in the future, and why tornadoes are so ferocious. Discover why deserts are dry, how clouds are born, what makes raindrops grow, why the sky is blue, and much, much more." (Catalogue)

Check out the catalogue for more books about seasons and the weather.
---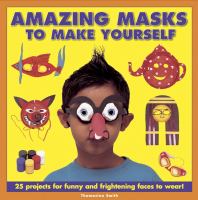 Amazing masks to make yourself : 25 projects for funny and frightening faces to wear!
"Make masks from balloons, kitchen sponges, funnels, strainers, paper plates and other household items! The inventive projects include a tiger mask made from a basket, crazy card glasses, a wicked witch, a teapot and a glow-in-the-dark skeleton. 250 fantastic photographs show you what to do every step of the way." (Catalogue)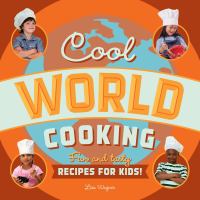 Cool world cooking : fun and tasty recipes for kids!
"Give up-and-coming chefs a chance to explore the foods of the world! This international cookbook has over 50 recipes from six different cultures and introduces readers to world geography, math, science, and authentic, easy-to-make recipes that taste great. Learn about African, French, Italian, Mexican, Middle Eastern, and Japanese and Chinese cooking. So grab an apron and prepare for a tasty adventure!" (Catalogue)

On stage : theater games and activities for kids.
"Covers basic theatre vocabulary, puppetry and pantomime, sound effects, costumes, props, and makeup; includes several play scripts." (Catalogue)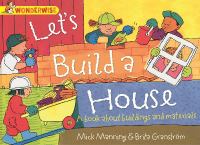 Let's build a house.
"Let's Build a House! But what sort of a house should it be? And what do we need to build it? It could be a shack on a beach, or it could be a skyscraper. Try building a bungalow or even a castle! Join in the imaginative play as a group of children plan their houses and discover the materials and techniques needed to build them. The Wonderwise series presents facts in a way that will inspire young children's imaginations about the world around them." (Catalogue)
---
Winter movies to watch on a cold night in…
Frozen.
"The cold may bother us, but it never bothers Elsa, Queen of Arendelle. You can never go wrong with Frozen. Relive the magic and musical renditions of "Let it go" in this amazing classic about family, friendship and diversity." (Catalogue)

Frozen II.
"Anna, Elsa, Kristoff, Olaf, and Sven leave Arendelle to travel to an ancient, autumn-bound forest of an enchanted land. They set out to find the origin of Elsa's powers in order to save their kingdom." (Catalogue)

Rise of the Guardians.
"When an evil spirit known as Pitch lays down the gauntlet to take over the world, the immortal Guardians must join forces for the first time to protect the hopes, beliefs, and imagination of children all over the world." (Catalogue)

Ice Age.
"Twenty thousand years ago, at the dawn of the Ice Age, three completely mismatched creatures have been brought together by a twist of fate. Sid, a fast-talking and comical sloth, Manfred, a moody woolly mammoth, and Diego, a sinister saber-toothed tiger reluctantly team up to help return a human baby to his father. Before their incredible journey ends, this unlikely trio will confront boiling lava pits, escape treacherous ice tunnels and meet a prehistoric squirrel-rat named Scrat who is frantically trying to bury his beloved acorn. Join the weirdest herd in history for the coolest adventure of all time!" (Catalogue)

Ice Age. 2, The meltdown.
"The Ice Age is coming to an end, and the animals are delighting in their new world: a melting paradise of water parks, geysers and tar pits. But when Manny, Sid and Diego discover that the miles of melted ice will flood their valley, they must warn everyone and somehow figure out a way to escape the coming deluge. … With their one chance of survival being a boat at the other end of the valley, the trio make a desperate exodus there. Along the way, they meet Ellie, a female mammoth who is convinced that she is an opossum like her brothers. While the strange group continues their trek across the valley, they must learn to get along. Manny struggles to find some connection to Ellie, who may be the only other one of his kind." (Adapted from Catalogue)

Ice age. 3, Dawn of the dinosaurs.
"Scrat is still trying to nab the ever-elusive nut and in the process may find his true love; Manny and Ellie await the birth of their mini-mammoth; Diego, the saber-toothed tiger, wonders if he's growing too 'soft' hanging with his pals; and Sid the sloth gets into trouble when he creates his own makeshift family by hijacking some dinosaur eggs. On a mission to rescue the hapless Sid, the gang ventures into a mysterious underground world where they have some very close encounters with dinosaurs, battle flora and fauna, and where they meet a relentless, one-eyed, dino-hunting weasel named Buck." (Catalogue)

Ice age. 4, Continental drift.
"Scrat's constant quest for an acorn causes a shift in the ice. Manny, Sid, and Diego end up stranded on an iceberg in the middle of the sea. A group of misfit pirates are determined to stop the trio from ever returning home." (Catalogue)

Ice age. 5. Collision course.
"Your favourite ICE AGE heroes are back and cooler than ever in this all-new animated adventure that's mammoth-sized fun for the whole family! Scrat's epic pursuit of the elusive acorn catapults him into the universe, where he accidentally triggers a series of cosmic events that threaten the Ice Age world. Now the entire herd – including Buck, Manny, Ellie, Sid and Diego – must work together on a hilarious journey, filled with nonstop action and colourful new characters, in order to survive the global Scrat-tastrophe!" (Catalogue)

Keep warm and stay safe this winter.