August is always an extremely exciting time of year for us, as it heralds the announcement of the winners of the New Zealand Book Awards for Children and Young Adults! This year, the Supreme Winner was accomplished author and illustrator Gavin Bishop, for his book Atua: Māori Gods and Heroes. Atua, which not only won the Margaret Mahy Book of the Year Award, but also the Elsie Locke Award for Non-Fiction as well as the Russell Clark Award for Illustration, is a special taonga that deserves a place on the shelf of every whānau in the land.
Find Atua, and the books that won the other categories on the night, on our catalogue below:
---
Margaret Mahy Book of the Year Award; Elsie Locke Award for Non-Fiction; Russell Clark Award for Illustration
Atua : Māori gods and heroes / Bishop, Gavin
Judges' comments: Atua is an instant classic, a 'must have' for every Kiwi household and library, that is packaged in stunning production values. Every element of this generously-sized masterpiece is carefully considered. With impeccable illustrations in Gavin Bishop's unmistakeable style, it captures the personalities of the many gods and heroes. Each section has a fresh look, from the dense matte blackness of the first pages reflecting Te Kore, nothingness, to the startling blue backgrounds of the migration, with the glorious Te Rā — the sun, between… [Read more on the New Zealand Book Awards Trust website]
Our thoughts: We are extremely excited to see this book take the top prize. The detail in each meticulously-presented illustration will keep you hunting for more, while the masterful simplicity of the text is the work of a storeteller at the top of his game. Reading Atua is like sitting down at a campfire with a favourite uncle, eyes closed, listening to the stories of the past and being transported into them yourself by the skill of the orator. Ka rawe, Gavin — you have given us a taonga to be treasured always.

---
Picture Book Award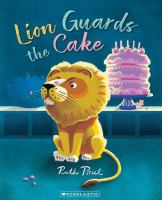 Lion guards the cake / Paul, Ruth
Judges' comments: If a good picture book is a symbiosis of story and illustration, a stand-out picture book is one which includes that all-important third symbiotic element — the reader. Lion Guards the Cake is a sweetly irresistible story that invites readers to be both witness and accomplice to Lion's furtive adventures and faux heroism as he upends the notion of duty. Its faultless, inventive rhyme, complemented by rich, silhouetted illustrations, engages the reader with effortless ease and a twinkle in its eye. This is confident storytelling of the highest calibre — a joyful read-out-loud which also rewards a more intimate and leisurely reading.
Our thoughts: We're big fans of Ruth Paul here at Wellington City Libraries (she is a local author, after all!) and are really thrilled that this book has been recognised by the Awards. We predict this book will be a favourite bed-time read for ages to come, as it's already a favourite for storytime in our libraries — it's impossible not to feel some kinship with this cheeky lion as he fabricates more and more reasons why perhaps just a little bit more of the cake needs to be nibbled away… it's a sacrifice, but someone's got to do it!

---
Wright Family Foundation Esther Glen Award for Junior Fiction
The memory thief / Agnew, Leonie
Judges' comments: From its eye-catching cover to the final conclusion, The Memory Thief is a stunning story that captures the reader early and holds them in an embrace of wonder, intrigue and imagination […] Unique but perfectly believable at the same time, The Memory Thief steps into another world whilst still inside our own. Memories themselves are both villains and heroes as they are taken or returned. The handling of a common illness, with its thought-provoking and original twist, is deftly handled and beautifully written.
Our thoughts: Junior Fiction is always a packed field — there are so many authors writing amazing chapter books for tamariki that it can be hard to choose a winner! The Memory Thief was a standout for us right away, however. The writing at times felt like Margaret Mahy — there's an obvious love for the magic and mystery of language that resides at the heart of this book that encourages the reader to linger, just for the joy of feeling how the words all mesh and meld together. And it's a rollicking good story to boot! An excellent book well-deserving of this award.

---
Young Adult Fiction Award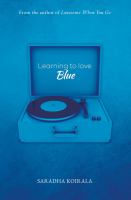 Learning to love blue / Koirala, Saradha
Judges' comments: Learning to Love Blue is a celebration of finding independence in a new city. As Paige moves from Wellington and the comfort of friends and family to Melbourne, she must navigate new friendships and romantic relationships, all while navigating her complicated feelings about her absent Mum. Saradha Koirala conveys all the mixed emotions of this setting in a way that is realistic, compassionate, and firmly placed in the journey into adulthood. […]
Our thoughts: Something in this book feels very relatable and familiar — even though Melbourne serves as the main setting, there's something inexorably 'Wellingtonian' about the way certain things appear or are expressed. And of course we love the Joni Mitchell homages that run through the story. Saradha Koirala's characters leave strong impressions; their predicaments feel real and their triumphs well-earned. Awesome stuff.

---
Wright Family Foundation Te Kura Pounamu Award for Te Reo Māori
I waho, i te moana / Morrison, Yvonne
Judges' comments: In I Waho, i te Moana, the many sea creatures of the moana of Aotearoa are brought to life, with beautiful illustrations that highlight the interactions between sea creatures and their world. The story allows children to relate to these creatures, and to understand their roles as kaitiaki within the realm of Tangaroa. There is a beautiful flow to the reo, which reflects the expertise of the translator. Te reo Māori will transcend the imagination and encourage interactions between tamariki and parents who read this wonderful story. This will support growth in the te reo Māori capacity of both tamariki and parents who are at the conversational level.
Our thoughts: In the realm of te reo Māori translation, there are few people more accomplished than the legendary Pānia Papa. Her translation of Yvonne Morrison's delightful Out in the Moana brims with life, character, and wit. If your whānau is just starting their journey in te reo Māori, we recommend borrowing I Waho, i te Moana alongside its English version, so you can enjoy the beautiful sounds of the reo while also keeping up with the story, which is masterfully supported by Jenny Cooper's characterful illustrations. For whānau who are a little more advanced, this pukapuka provides a rich opportunity to dive deep with every sentence.

---
New Zealand Society of Authors Best First Book Award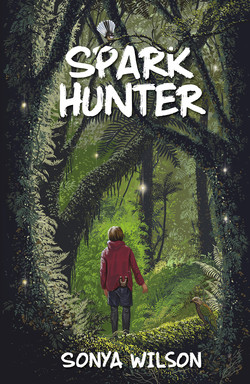 Spark hunter / Wilson, Sonya
Judges' comments: Perfectly pitched for middle fiction readers, Spark Hunter weaves history, culture, conservation, humour, tension and adventure into her story of Nissa Marshall, who has always known there is more to the Fiordland bush than meets the eye. While leaning into the fantastic just enough to encourage the imagination, the inclusion of archival excerpts will spark keen readers to hunt out their own discoveries within the mysterious history of this corner of Aotearoa. Making this story's light shine bright is te reo Māori blended throughout, and a cast of supporting characters that are easily recognisable as classmates, teachers, and friends.
Our thoughts: Every year, the category of Best First Book seems to get more and more contested. It's exciting for us as librarians when new authors come out with works this confident, assured, and skilful — but all is for nought if the story won't capture the imaginations of tamariki. Thankfully, Spark Hunter is the kind of book that our young readers will continue to return to for years to come. We love the concept of a survival-fantasy-adventure story set in Fiordland (seriously, why hasn't this been done more often?), and the best word we can think of to describe the plot is 'moreish.' A unique read that's a lot of fun to boot!