Bula…
… and welcome to Macawa ni Vosa Vakaviti | Fijian Language Week 2023! Fiji is a tropical paradise located in the South Pacific Ocean, known for its stunning beaches, crystal-clear waters, and lush rainforests. The friendly people of Fiji welcome visitors with open arms, and their culture is rich and vibrant.

Fijian Language Week runs from Sunday 8 – Saturday 14 October. Our theme this year is:
Me vakabulabulataki, vakamareqeti, ka vakaqaqacotaki na vosa vakaviti | Nurture, preserve, and sustain the Fijian language
If you're just starting to learn about Fiji, here are some quick iwiliwili vakasakiti — some fascinating numbers — to get you started:
Humans have been living in Fiji for over 3,000 years!
There are more than 330 Fijian islands, but you'll only find people living on about 110 of them.
Fiji started forming around 150 million years ago, caused by volcanic activity under the sea!
The largest island — Viti Levu — makes up 57% of Fiji's total land area, and holds three quarters of the whole population.
Let's celebrate Fijian Language Week by exploring the culture of Fiji, visiting your local library for fantastic resources, and embracing the theme of nurturing, preserving and sustaining the Fijian language.
Kai | Kakana
As in many Pasifika nations, traditional Fijian foods leans on local resources like fish, coconut, kumara, and taro.
Yaqona — a pepper plant found across many Pacific islands — can be made into a beverage called kava, which adults in Fiji drink at celebrations and ceremonies.
Lovo is a meal cooked underground, much like our hāngī in Aotearoa. It requires a lot of preparation and a variety of ingredients, so it's usually only made for big events like weddings or festivals. Here's a rough idea of how it's laid out:

Useful Words | Vosa Veivukei
Let's encourage everyone to learn the Fijian language by using simple words and phrases in your everyday conversations. Here are some examples of everyday words you might use:
Ni sa bula vinaka | Greetings/Hello
Ni sa bula vinaka kece sara | Greetings Everyone
Ni sa moce | Goodbye
Kerekere | Please
Vinaka vakalevu | Thank you
Drau sa vakacava tiko? | How are you?
Au daumaka tiko, vinaka | I am fine, thank you
O cei na yacamu? | What is your name?
Na yacaqu ko | My name is ______
Lutu na niu, lutu ki vuna | The coconut falls close to its roots
Language is a wonderful way to connect with others and celebrate diversity. You can learn even more phrases by using the Fijian Language Cards from the Ministry for Pacific Peoples!
Discover Fiji through books!
Look for books about Fiji's culture, history, and of course, the Fijian language. You can find some more books in the Fijian language on our catalogue here.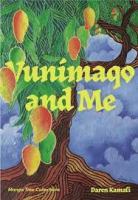 Vunimaqo and me : mango tree collections / Kamali, Daren
"A collection of poems, coupled with images that deepen the words, channelling the many voices and the stories of those who found connections and shelter by the mango tree. The author was born and raised in Suva, Fiji, but is now based in New Zealand. In English with some Fijian words, includes a glossary." (Adapted from catalogue)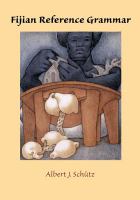 Fijian reference grammar / Schütz, Albert J.
"This book is based on over fifty years of research on the Fijian language–both the standard language and its many dialects. It does not attempt to follow any particular linguistic theory, but in contrast, focuses heavily on describing the language in context. The data that it is based on include material written and spoken by Fijians–ranging from the advice offered by the author's colleagues in the Fijian (monolingual) Dictionary Project to Fijian-language newspapers and textbooks, to recordings of loanwords and casual conversations, and–most recently–the text and DVD of a recent Fijian play, Lakovi. " (adapted from Catalogue)

My ocean home Fiji / Casey, Penelope
"My Ocean Home Fiji is a beautiful children's book that tells the story of Tui and his Fijian friends, who explore the magical world under the sea." (Catalogue)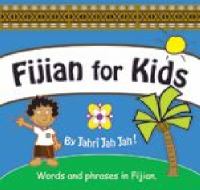 Fijian for kids / Jahri Jah Jah
"Learn to speak words and phrases in Fijian. This book packs in many common words and phrases., including greetings, colours, numbers, body parts, animals and farewells. It is a great resource for anybody wanting to learn some basic words in Fijian. Suitable for ages 1+" (Catalogue)

Counting in Fijian / Jahri Jah Jah
"Simple illustrations and text introduce the numbers from 1 to 15 in the Fijian language. Suggested level: junior." (Catalogue)

Fiji / Sorovi-Vunidilo, Tarisi
"The islands of Fiji are full of rich history and culture. Describes the history, customs, geography, and culture of the people who live there, and provides authentic vocabulary words for an immersive experience. Includes a glossary, index, and bibliography for further reading." (Catalogue)

Let's come together to make a difference, one word at a time. Vinaka vakalevu (thank you very much) for joining us in this exciting celebration of Fijian Language Week!