New children's books in Spanish have arrived! We are excited to announce the arrival of a flood of new Spanish books for all our Spanish-speaking families. All branches have some, but you will find larger collections at Karori, Johnsonville, Kilbirnie, and Newtown Libraries.
Don't forget that you can also order these Spanish books through the online catalogue by searching for "Spanish language readers," clicking on the book you would like, and having it sent to your local library branch to pick up.
Here are a few must-haves to whet your appetite: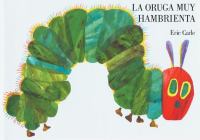 La oruga muy hambrienta / Carle, Eric
In this funny story you will discover how a very hungry caterpillar becomes a beautiful butterfly.

Los días raros / Ycaza, Roger
The young character in this story wakes up one morning feeling a bit sad. Then he realises that his own smile has disappeared from his face! Discover what happens on this very strange day.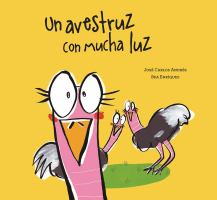 Un avestruz con mucha luz / Andrés, José Carlos
A funny encounter between three ostriches, three lions, and one ostrich egg. You won't believe the surprise that awaits after the egg hatches!

¡No quiero ir al cole! / Blake, Stephanie
Simon does not want to go to school. He is too scared! His mum insists, but he says no, until, finally, he gives in. But when his mum picks him up from school and asks him to come back home, Simon says something that will surprise you!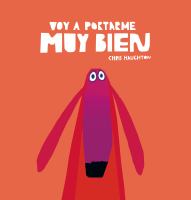 Voy a portarme muy bien / Haughton, Chris
Simon is a very curious dog. When Alfonso, his owner, goes out to deliver a message, Simon promises to behave. However, he faces a lot of temptations: a cake, a cat, and more. Do you think Simon will keep his promise?

Necesito un abrazo = I need a hug / Blabey, Aaron
A little porcupine, with prickly spikes, is looking for a hug. He asks a bear, a rabbit, a reindeer, but they are all a bit reluctant because of his prickles. Do you think he will get a hug?

Gustavo : el fantasmita timido / Drago, Flavia Z
Gustavo does not have any friends, so he decides to perform a concert with his violin and invites all the people in the neighbourhood. It will be a magic night. Gustavo will play marvellously for them. But, do you think they will show up? Will they become his friends?

Dragones y tacos / Rubin, Adam
Did you know that dragons love tacos? Did you know that they love parties with tacos, and they like all kinds of tacos? However, there is one thing they do not like about tacos that causes their ears to smoke in anger. Discover what that is in this funny story!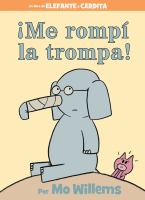 ¡Me rompí la trompa! / Willems, Mo
Elephant lets his friends climb up on his trunk. First his friend the hippopotamus climbs on, then his friend the rhinoceros does too; he even puts a piano on his trunk! All of them dance and his trunk breaks, but not for the reason you might think. This is a crazy story that will make you laugh out loud!

So, what are you waiting for? Visit your local library to pick up new books in Spanish today!