Almost 40 years since its release the song Poi E will receive the Classic Record prize at the Taite​ Music Awards presented by Independent Music NZ on 20 April 2021 in Tamaki Makaurau (Auckland).
Poi E was written in 1983 by Ngoi Pēwhairangi​ (lyrics) and Māui Dalvanius Prime (music). Their single was the first song in te reo Māori to reach the NZ Top 40 Singles Chart, holding the top spot for two weeks after its release. Poi E was performed by the Patea Māori Club, and put this small Taranaki town on the map. The Pātea Māori Club even toured the United Kingdom in 1984, playing at the London Palladium and the Edinburgh Festival and gave a Royal Command Performance as part of an annual variety show staged for the British Royal Family.
In 2016 a documentary, Poi E: The Story of Our Song, received rave reviews and once again had everyone around the country singing along to this classic track.
---
If you're interested in waiata, poi and performance, why not join the kapa haka group at your school? Each year a National Primary Schools Kapa Haka Festival – Te Mana Kurutahi – takes place twice a year at venues around Aotearoa. For more info, check out their website HERE.
---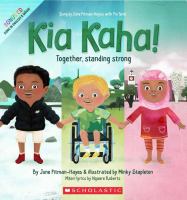 if you want more waiata in your life, why not check out:
or…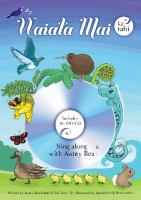 Waiata mai : sing along with Aunty Bea / Yates, Piatarihi
"Waiata Mai is a compilation of the waiata Beatrice Yates has written and sung over the years. It is a beautifully illustrated bilingual book suitable for the younger children. It contains counting, colour, welcome, farewell, action songs and songs naming the body. This is a wonderful resource for any one wanting to learn some basic Maori and have fun with their kids." (Catalogue)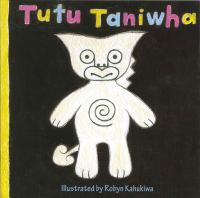 Tutu taniwha / Kahukiwa, Robyn
"Tutu is a baby taniwha who loves to sing and dance. Story is designed to be sung to the tune of "Twinkle twinkle little star," incorporating English and Māori words. Includes notes on pronunciation and translation. Suggested level: junior." (Catalogue)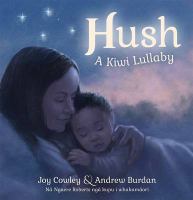 Hush : a Kiwi lullaby / Cowley, Joy
"Regarded by some as the mother of children's publishing in New Zealand, it is fitting that Joy Cowley has penned this warm-hearted Kiwi version of a traditional lullaby, with words in both English and te reo Maori. From sheep to kowhai flowers, and from paua shells to silver ferns, this special picture book will be a treasured addition to any home library. Stunningly illustrated by Andrew Burdan with pictures that could easily grace the walls of any art-lover's home." (Catalogue)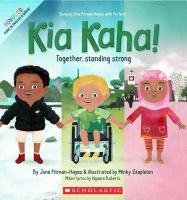 Kia kaha! : together, standing strong / Pitman-Hayes, June
"Kia kaha! Kia kaha! Together standing strong. We join our hands in friendship, thats how we get along. All around our gentle land, no matter where were from … we fill the air with laughter and our kia kaha song! Find a friend and sing along to Aotearoas catchy KIA KAHA song. Featuring June Pitman-Hayes with childrens entertainer Pio Terei, singing in English and Maori." (Catalogue)