Kia ora koutou ngā kaitākaro poikiri / Soccer players!

Unless you have been living under a rock (if so, hello! ) you might have heard that New Zealand (with Australia) is now hosting the 2023 FIFA Women's World Cup. This is very exciting for Aotearoa as we often don't get the chance to host such big and important tournaments.
The kick off started on Thursday 20th July in Auckland with NZ winning 1-0 in their first world cup match against Norway, who is a much higher ranked team than us. New Zealand, ranked 26th in the world, had never won a match in five previous appearances at the Women's World Cup.
We also set a record for attendance for any soccer match in New Zealand history, men's or women's with more than 42,100 people in attendance. You can imagine how proud and excited we all are!
Kimihia ngā poiwhana! | Find the footballs!
Apart from going to games there are also lots of other fun events and activities around the city to get involved in.
 Wellington City Council's very own Play Specialist Peta has set up a cool installation in six local parks where you can try and Kimihia ngā poiwhana | Find the footballs! Find the golden ball to be in to win one of 20 FIFA Women's World Cup TM Official Merchandise packs!

Check out this reel here: Wellington Recreation Centres to find out more or read more below:
At six of our parks below we've hidden 11 special football signs for you to find. On each of the football signs, you and your tamariki can learn common football terms in Te Reo Māori and in New Zealand Sign Language.
Amongst the 11 football signs at each park lies a hidden treasure – a golden ball with a QR code. Scan this to go in the draw to win one of 20 FIFA Women's World cup 2023 TM Official Merchandise Packs!
The balls are located at six of our parks, including Karori and Nairnville Parks, which are not far from a couple of our Wellington Recreation Centres. You can find them at:
Miramar Park
Linden Park and Linden Park West
Pukehuia Park
Narinville Park
Wakefield Park
We will be drawing winners throughout July and August, and winners will be contacted directly via email.
FIFA Fan Festival 
  Join the party at the FIFA Fan Festival™ at Shed 6. From 20 July to 11 August enjoy free entertainment from artists including Ladyhawke, Amba Holly, Ria Hal, Che Fu and much more, plus live streamed matches and fun for the whole family.  Indoors at Shed 6, and outdoors at Queens Wharf Square.
  There are lighting projections planned on Te Papa and The Boatshed during the FIFA tournament window, with additional uplighting installed along the Waterfront and last mile, leading to Wellington Regional Stadium.
  Find out more at the WellingtonNZ Fifa Fan Festival website


Council's Beach Planting initiative for FIFA Fans
On 25th July, willing FIFA Fans and players can join a planned beach planting day at Lyall Bay Beach.
Transport will be available from the CBD.
Bookings will take place on the Council's 'SMART' app.

Tell me more about the World Cup!
Te Whanganui-a-Tara, Wellington will host seven Group Matches, a Round of Sixteen clash, and a Quarter Final. All games will be held at Wellington Regional Stadium.
Wellington Regional Stadium Matches- coming up
Football Ferns v Philippines: 25 July (5.30pm NZDT)
USA v Netherlands: 27 July (1pm NZDT)
Sweden v Italy: 29 July (7.30pm NZDT)
Japan v Spain: 31 July (7pm NZDT)
South Africa v Italy: 2 August (7pm NZDT)
Round of 16: 1C v 2A: 5 August (8pm NZDT)
Quarterfinal Match: 11 August (1pm NZDT)
Can't make it to a World Cup event? Don't worry, we have plenty of great stories featuring awesome female (and male) football players and lots of books to help you learn some new skills too!
Books about Football!
 If you want to improve your skills, or just learn some more about soccer or some of NZ's sporting greats check out these great reads:
Football atlas : a journey across the world and onto the pitch / Buckley, James
"A journey across the globe and onto the pitch to learn about the world of football. A comprehensive exploration of football, covering players, teams, stadiums and competitions through a mix of illustrations, photographs, maps and diagrams. Follow the story of how football began, learn about World Cup winners, meet some of the top players and discover amazing facts and figures in this action-packed atlas." (Catalogue)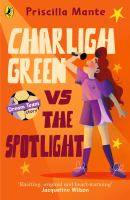 Charligh Green vs. the spotlight / Mante, Priscilla
"Hi! I'm Charligh, and one day I'm going to be a big star. I'm full of PIZZAZZ after all, and everyone I've ever met tells me I'm unforgettable. In a good way, I think. I've always loved attention, but at the moment, there's a teeny tiny chance I'm getting it for all the wrong reasons. For starters, me and my very-nearly-world-famous team, the Bramrock Stars, are trying to win big against our rivals in the new league. But I can't stop tripping over the ball! And although I've got my dream part in the school play, the words just won't stick in my head. What's going to happen if I can't learn my lines? Luckily for me, my best friends really are the bestest, and I know they'll help me whatever it takes. It's time for me to step into the spotlight, and prove girls really can do anything!" (Catalogue)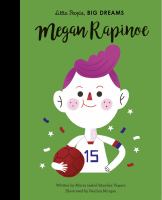 Megan Rapinoe / Sánchez Vegara, Ma Isabel
"Discover the life of Megan Rapinoe, the world record-breaking footballer and activist. Chasing a ball in the school playground, Megan discovered her calling at a young age. Even if she didn't always fit in at school, she was a star on the field- and her teammates thought so too. Her passion, skill and leadership took Team USA to Olympic Gold and a World Cup victory, while she continues to champion women's and LGBTQ+ rights and representation in sport." (Catalogue)

She shoots, she scores / Clarke, Catriona
"She Shoots, She Scores! tells the empowering story of how women's football has become one of the fastest-growing sports in the world. Written by acclaimed YA novelist Catriona Clarke and with a foreword by England captain Steph Houghton, it is sure to inspire the next generation of female football superstars. Young football fans will discover how the early female players overcame prejudice to set up their own teams, and read the compelling stories of players who beat the odds to become famous around the world: including Scotland's Rose Reilly, Asisat Oshoala from Nigeria, and Afghanistan's Nadia Nadim. The book is packed with facts and stats about the Women's World Cup and the Olympics, plus pocket profiles of the world's top players – from Marta to Megan Rapinoe – and record-breaking teams, including the US national women's team and Olympique Lyonnais. What's more, discover the key skills you'll need to become a great goalkeeper, a tough-tackling defender or the world's next superstar striker!"–Publisher's description." (Catalogue)

Our beautiful game / Kuenzler, Lou
"Polly Nabb is no stranger to trouble. When her brother Joe is sent to serve in the trenches, all Polly wants is to kick a ball about and forget the war. Mam has other ideas, and makes her stay home to help with endless chores. But football is something Polly is prepared to fight for – it's her life! She's determined to do whatever it takes to fulfil her dream and show the world that football is not just for boys . . ." (Catalogue)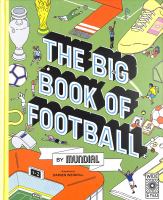 The big book of football
"Dive into the world of football with this mega book of everything to do with the beautiful game. Learn all the lingo; meet the greatest players, managers and teams from both the men's and women's games; take masterclasses with the pros; wander through the haircut hall of fame; learn the most iconic goal celebrations and more." (Catalogue)