You might have a stack of books waiting for you to read, but sometimes flicking through a magazine is enough! They are colourful, have interesting bytes of info, and if you want to delve further, there are always more in-depth articles for you to read.
Wellington City Libraries have loads of kids' mags for you to browse and issue – both as hard copies and online. There is something in the catalogue to cater for every taste. There are also a number of ways you can access these magazines. It's as easy as tahi-rua-toru!
Selected hard copies of kids' mags are available at all our branch libraries… come in and have a rummage! Kids' mags are free to issue on a child's or young adult card, and are issued for ONE week.
The latest issues of kids' e-mags are available on OVERDRIVE or LIBBY to borrow using your library card. You can then read them on your device at your leisure.
Have you checked out Press Reader? This is an online newspaper and magazine database that is free for Wellington City Libraries patrons to use, and has a great selection of kids' mags for you to browse online.
---
Here's just a small selection to whet your magazine appetite:
You might like a little bit of everything, why not try: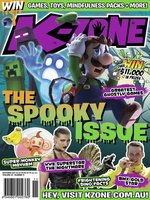 K-Zone
It's jam-packed with fun including movie news, gaming goss, comics and stacks of puzzles, quizzes, activities and posters. Every issue is themed around something special, be it superheroes, videogames or even K-Zoner favourites like pranks and jokes. (Overdrive description)

If tech and gaming is where it's at for you:
Minecraft world magazine.
"Minecraft World is the essential monthly guide to the planet's best videogame: Minecraft! In each issue, we'll be keeping you bang up to date with what's happening in Minecraft, as well as sharing secrets, essential tips, advice and the very latest news. We'll be also serving up brilliant Minecraft constructions, expert hints, answering your questions, and packing page after page with as much as we possibly can about the game! Whether you're playing Minecraft on a computer, a portable device or a games console, Minecraft World is going to be your essential independent guide to getting as much out of the game as possible. And none of the game's monsters will be safe from us either." (Catalogue)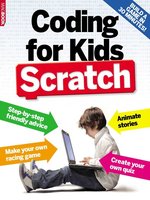 Scratch: Learn to program the easy way,
"Anyone can code. Certainly, writing the next Minecraft or programming complex simulations from scratch will require a deeper knowledge, but anyone and everyone has the potential to learn some basic coding skills, then take those skills and write a simple program. […]
The projects in this magazine are fun, so that kids and adults will enjoy making them, and playing them once they are done. They are also easy to customise, so that novice programmers can take what we have put together, change it and make their own mark." (Adapted from Overdrive description)

Fun ideas for preschoolers: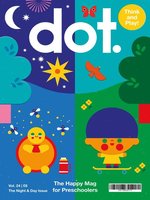 DOT Magazine,
"Aimed at preschoolers, DOT carries stories and games all aimed to foster imagination, creativity and fun in children aged 5 and under." (Overdrive description)

You want to know how this big, beautiful planet works?

National geographic kids.
"National Geographic Kids magazine – the perfect balance between learning and fun! A must-have for children ages 6 and up. Each issue is packed with colorful photos, games, puzzles, fun features and facts about animals, science, technology, and more." (Catalogue)


National Geographic little kids.
"National Geographic Little Kids magazine – perfect for children ages 3 to 6. Irresistible photos and simple text to enhance early reading experiences, along with games, puzzles, and activities, that turn playtime into learning time." (Catalogue)

Is current affairs your interest?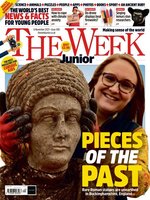 The Week Junior
"The Week Junior is a brilliant current affairs magazine for children aged between 8 and 14. It's filled with fascinating stories and information, written to engage curious young minds and encourage them to explore and understand the world around them." (Overdrive description)

What about animals and pets?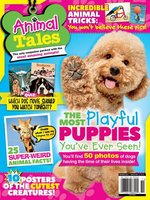 Animal Tales
"Animal Tales is a children's animal and poster magazine perfect for animal-loving kids between the ages of six and twelve. It's filled with heart-warming animal stories, articles that will educate, and an extensive fun and games section- plus a series of six collectible animal posters will be included in each issue." (Overdrive description)

Are you keen to know how everything works?

How it works.
"Welcome to How It Works, the magazine that explains everything you never knew you wanted to know about the world we live in. Loaded with fully illustrated guides and expert knowledge, and with sections dedicated to science, technology, transportation, space, history and the environment, no subject is too big or small for How It Works to explain." (Catalogue)

Or maybe the stars and universe is your jam: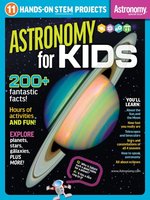 Astronomy for Kids,
"Get 200+ astronomy facts, activities, & fun for kids exclusively from Astronomy magazine.This 100 page special issue includes engaging and fun articles, hands-on STEM activities, and even a 12-page comic by Michael Bakich, Astronomy Senior Editor and longtime planetarium educator." (Overdrive description)

Does ancient Egypt really interest you?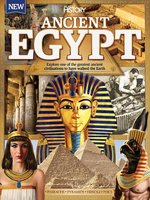 All About History Book Of Ancient Egypt
"All About History is the stunningly realised new magazine from the makers of How It Works and All About Space. Featuring beautiful illustrations, photos and graphics depicting everything from ancient civilisations to the Cold War, All About History is accessible and entertaining to all and makes history fun for the whole family." (Overdrive description)