We have some exciting news to share with you — this October and November, we will again be inviting Wellington poets aged 5-18 to submit poems to our journal, Tūhono. Next week we will be sharing more details with you, including the new theme, the submission deadline, and other cool stuff — so why not take the time now to get inspired by checking out Tūhono 2020 on OverDrive?
Tūhono is Wellington City Libraries' very own poetry journal for young poets aged 5-18. Unlike some other poetry journals, having your work accepted in Tūhono is not a competition — as long as you follow the rules of submission, every piece of work that gets submitted will be published. Tūhono first came into being last year, and was a roaring success, with nearly 200 of you submitting poetry on the theme of 'connection' during the month of November and being published in the inaugural volume. We can't wait to see what you create this time.
Once you've checked out the original Tūhono, why not check out some of our other poetry eBooks for Kids? We've added some of our favourites below!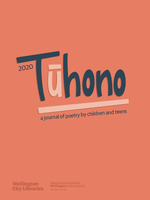 Tūhono 2020, Wellington City Libraries (ebook)
Tūhono : connection. This is the theme that binds together all 197 poems you are about to read, which were contributed by young Wellington writers aged 5-18 and collected by Wellington City Libraries throughout the month of November 2020. The year 2020 was challenging for many people. Some had to spend time apart from their friends and the people they love. Some had to find ways to live with uncertainty and the sense that everything might not be okay in the world. But taken together, these poems represent a constellation of thoughts, ideas, worries, anxieties, hopes, loves, and dreams about how we find ways to connect, even in the face of adversity. (Overdrive description)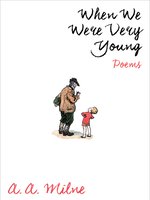 When We Were Very Young, A. A. Milne (ebook)
Composed of dozens of poems by the author who has delighted generations of children and adults alike with characters such as Winnie-the-Pooh, Christopher Robin, Piglet, and Eeyore, When We Were Very Young is a warm, whimsical journey through childhood that includes such classic verses as "Halfway Down," "Teddy Bear" (which introduced Pooh to the world), "At the Zoo," "The King's Breakfast," "Shoes and Stockings," and "Buckingham Palace," plus many more. (Overdrive description)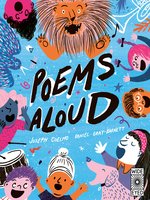 Poems Aloud, Joseph Coelho (ebook)
Poems are made to read OUT LOUD! Perfect for confident children and shy readers alike, this book teaches all sorts of clever ways to performing poetry. Children will learn 20 techniques for reading aloud by trying out 20 funny and thoughtful original poems by the much-loved and award-winning performance poet, Joseph Coelho. There are tongue twisters, poems to project, poems to whisper, poems to make you laugh. There are poems to perform to a whole class and others to whisper in somebody's ear. Richly textured, warm and stylish illustration by Daniel Gray-Barnett bring each page to life. (Adapted from Overdrive description)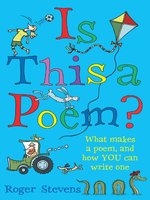 Is This a Poem?, Roger Stevens (ebook)
Do you like poems? Are you sure you know what one is?!
Join popular poet Roger Stevens for a trip through the different types of poetry: from advertising jingles to football chants, and from free verse to rap. Then, why not have a go at writing a poem of your own? (Overdrive description)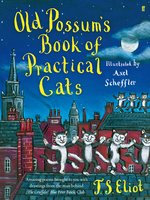 Old Possum's Book of Practical Cats, T. S. Eliot (ebook)
Cats! Some are sane, some are mad and some are good and some are bad.
Meet magical Mr Mistoffelees, sleepy Old Deuteronomy and curious Rum Tum Tugger. But you'll be lucky to meet Macavity because Macavity's not there! In 1925 T.S. Eliot became co-director of Faber & Faber, who remain his publishers to this day. Throughout the 1930s he composed the now famous poems about Macavity, Old Deuteronomy, Mr Mistoffelees and many other cats, under the name of 'Old Possum'. In 1981 Eliot's poems were set to music by Andrew Lloyd Webber as Cats which went on to become the longest-running Broadway musical in history. (Adapted from Overdrive description)

The Further Adventures of the Owl and the Pussy-cat, Julia Donaldson (Audiobook)
Gruffalo author Julia Donaldson revisits Edward Lear's favourite rhyme in this wonderful audio edition of a new story set in a nonsensical land full of adventure. When their beautiful golden ring is stolen, the Owl and the Pussy-cat must travel far from the safety of the Bong-tree glade as their search for the thief leads them across the Sea, to the Chankly Bore and beyond…This lovely audio download features a reading of the poem by Julia Donaldson and a performance of the poem set to music, written and performed by Julia Donaldson (vocals) and Malcolm Donaldson (guitar). (Overdrive description)