Have you ever been on a looooong car journey and really want to read your book but know that you'll start to feel 'icky' if you look at the page for too long? Ever thought about plugging into an audiobook? You can watch the scenery go by AND escape to your fav fantasy world at the same time!
Duvall Hecht (1930 – 2022), the founder of the audiobook company, Books on Tape thought the same thing – but he was thinking that this new way of 'reading' would be good for himself and other adults who had to make long and boring commutes to and from work every day. Although this wasn't the first time that someone had thought about recording audio versions of books, many of these were abridged. Duvall Hecht wanted to hear new and modern books as well as some classics without any bits cut out (his Books on Tape version of Tolstoy's War and Peace ran to 45 tapes)!
Fun fact #1
Duvall Hecht was also an Olympic gold medallist in rowing and once was Marine Corps pilot!
"Radio offered little more than bad music and worse news."

– Duvall Hecht, the founder of Books on Tape
Fun Fact #2
Books on Tape was first launched back in 1975 using the relatively new technology of the audio cassette tape. An audio cassette is a small device that can store music and sounds. To play a tape, a cassette player or cassette recorder is used. Cassettes store the sound on a magnetic tape that is wound around the two reels in the cassette.
Many people were against the idea of having books turned into audiobooks, worried that people would stop reading, but they've continued to thrive alongside their paperback cousins.
---
Audiobooks now come in a variety of formats and are available at Wellington City Libraries:
These can be found in the library as part of our children's collections. Many of these are attached to a physical book so you can read along as you listen… or simply listen!
Some favourites include:
Hairy Maclary treasury : the complete adventures of Hairy Maclary / Dodd, Lynley
"A collection of ten stories featuring the mischief and mayhem of Hairy Maclary." (Catalogue)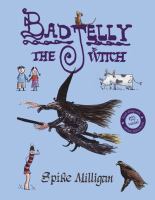 Badjelly the witch : a fairy story / Milligan, Spike
"Rose and Tim encounter Badjelly the witch who can turn children into sausages or chop them into boy-girl soup, but they are rescued by Jim the Giant Eagle." (Catalogue)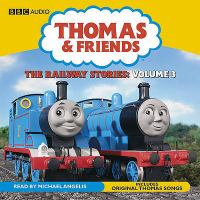 Thomas & friends the railway stories, vol.3
"This audiobook features original adventures about Thomas the Tank Engine and his friends from the Railway Stories by the Reverend W. Awdry." (Catalogue)

---
These popular picture books are a great intro to audiobooks. No need for a CD player – simply turn on and listen to the story as you turn the pages!
Here's a couple to whet the appetite:
That's not a hippopotamus! / MacIver, Juliette
"In That's Not a Hippopotamus, a class trip to the zoo descends into a chaotic hunt for the missing hippopotamus. Teacher, zookeeper and all the children join the search. The noise and drama reach a pitch, and no one thinks to listen to quiet Liam." (Catalogue)

From egg to butterfly / Knudsen, Shannon
"Follows the development of a butterfly from the egg its mother lays on a plant to the fully developed insect that flies away." (Catalogue)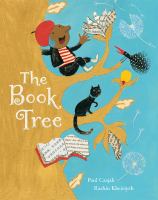 The book tree / Czajak, Paul
"When young Arlo accidentally drops a book on the Mayor's head, the Mayor decides books are dangerous and destroys all the books in town! But thanks to Arlo's imagination and perseverance, the Mayor finds that suppressing stories cannot stop them from blossoming more beautifully than ever. This timely allegorical tale will be a useful tool for starting conversations with children about the power of activism and the written word." (Catalogue)

---
Many of our most popular kids' chapter books and series are available on audiobook on CD. These are especially good for picking up an entire series or collection of books by one author.
Popular Audiobook series and collections include:
The world of David Walliams : CD story collection / Walliams, David
"Five screamingly funny stories from number one bestselling children's author David Walliams, together for the first time in this big, bumper CD boxset, performed by the King of Comedy himself. The Boy in the Dress, Mr. Stink, Gangsta Granny, Billionaire Boy, Ratburger." (Adapted from Catalogue)

The bad book : & the very bad book / Griffiths, Andy
"In a very bad wood, there was a very bad house. And in that very bad house, there was a very bad room. And in that very bad room, there was a very bad cupboard. And in that very bad cupboard, there was a very bad shelf. And on that very bad shelf, there was a very bad box. And in that very bad box, there was a very bad book. And this is it!" (Catalogue)

The brilliant world of Tom Gates / Pichon, Liz
"Tom Gates is a master of excuses, expert doodler, comic story writer extraordinaire – and the bane of his grumpy teacher, Mr Fullerman. In his first wacky journal of scribbles and silliness, you'll find all sorts of comic craziness to make you groan with glee! Will Tom ever manage to get his homework in on time, avoid the rage of his teacher – and impress Amy Porter, who sits next to him? Warning! Do not attempt to read this in public. You will snigger loudly!" (Catalogue)

---
With the advent of e-books, you can now go one step further and borrow e-books and eAudiobooks onto your device through the Wellington City Library's eLibrary service. Jump onto either OverDrive or Libby  or BorrowBox, and get reading with your ears!
Some of our more popular eAudiobooks:
Harry Potter and the philosopher's stone / Rowling, J. K
"Strange things always seem to happen when Harry Potter is around. Things that unsettle his guardians, the Dursleys. They strongly disapprove of strangeness. It's only when a letter arrives, delivered by a shaggy giant of a man called Hagrid, that Harry learns the truth that will transform his entire future: his parents were killed by the evil Lord Voldemort, and he, Harry, is a wizard. Whisked away to Hogwarts School of Witchcraft and Wizardry, Harry discovers a world of enchantments, ghosts, Quidditch, and friends who will stand, through everything, by his side…" (Adapted from Catalogue)

The Llama Llama audiobook collection / Dewdney, Anna
This audio collection includes: Llama Llama Misses Mama, Llama Llama Time to Share, Llama Llama and the Bully Goat, Llama Llama Holiday Drama, Llama Llama Nighty-Night, Llama Llama Wakey-Wake, Llama Llama Zippity-Zoom!, Llama Llama Hoppity-Hop! (Catalogue)

Mega weird! / Do, Anh
"What do you call a dinosaur that stomps on everything? Tyrannosaurus Wrecks! Life for WeirDo is MEGA BUSY! He's planning on making MEGA bucks from the Street Garage Sale, plus he's helping Bella write a winning song! It won't be easy but it will be FUNNY!" (Catalogue)

Never and forever / Cowell, Cressida
"Warriors and Wizards combine forces against the dreadful power of the Kingwitch, whose searing evil threatens not only the Wildwoods, but all its creatures. Xar and Wish are on the final leg of their journey. First stop – The Mines of Unhappiness. Here, starvation is never far away for the Magical creatures who toil in its horrible depths…" (Adapted from Catalogue)