I'll make a bet with you, I bet that for the vast majority of readers of this here blog the best book you have ever read was written in English.
Did I get it right?
Of course I did, I'm a psychic. That and the fact that this is an English language blog, written for a library in a predominantly English speaking country, aimed at teenagers, who (considering our education system) are probably only fluent in English. (If that's not you, rock on!) One could be mistaken for thinking that only the anglophones can write good books.
Well you're wrong, Blatant Straw Man!
There is a whole world of great literature that is just waiting for us, if only we could read the funny letters… I mean look at the word "baguette," what is one to comprehend from these squiggles?
But there is a solution!
(There is always a solution)!
Some wild people have this superpower where they can understand more than one language, unbelievable I know. These people, these "cultured human beings" or "polyglots" for short, take the words of these foreign stories and transform them into words us Anglos can understand. This is called translating, and some lucky books receive this treatment, transcending the boundaries of language.
Wow, look at the calendar, it just so happens to be September 30th, International Translation Day. What a coincidence.
To celebrate these oft forgotten workers, let us embrace the foreign and delight in the stories only they could bring to our eyes.
So, without further ado, let us look at some English books from our collection that weren't always in our mother tongue (if you're in the market for more such stories, check out our Books From Around the World list here!)
Beginning with!
Japanese!
The girl from the other side : siúil, a rún. Vol. 1 / Nagabe
"In a world split between the Inside and the Outside, those living in both realms are told never to cross over to the other side, lest they be cursed. A young girl named Shiva lives on the other side, in a vacant village with a demonic guardian known only as Teacher. Although the two are forbidden to touch, they seem to share a bond that transcends their disparate appearances. But when Shiva leaves Teacher's care to seek out her grandmother, the secret behind her mysterious living arrangement comes to light." (Catalogue)
Komi can't communicate. Volume 1 / Oda, Tomohito
"Socially anxious high school student Shoko Komi would love to make friends, but her shyness is interpreted as reserve, and the other students keep her at a distance. Only timid Tadano realizes the truth, and despite his own desire to blend in, he decides to help her achieve her goal of making 100 friends."–Provided by publisher." (Catalogue)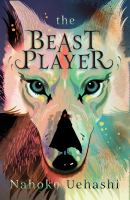 The beast player / Uehashi, Nahoko
"Elin's family care for the fearsome serpents that form the core of their kingdom's army. When some of the beasts mysteriously die, Erin's mother is sentenced to death. Elin is sent to safety and soon discovers that she can talk to terrifying water serpents and the flying beasts that guard her queen. This skill gives her great powers but endanger her life. Can she save herself and prevent her beloved beasts from being used as tools of war?– Adapted from back cover." (Catalogue)
---
Brazilian Portuguese!
Where we go from here / Rocha, Lucas
"When Victor finds himself getting tested for HIV for the first time, he can't help but question his entire relationship with Henrique, the guy he has-had-been dating. See, Henrique didn't disclose his positive HIV status to Victor until after they had sex, and even though Henrique insisted on using every possible precaution, Victor is livid. That's when Victor meets Ian, a guy who's also getting tested for HIV. But Ian's test comes back positive, and his world is about to change forever. Though Victor is loath to think about Henrique, he offers to put the two of them in touch, hoping that perhaps Henrique can help Ian navigate his new life. " (Adapted from Catalogue)
---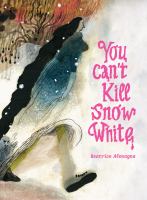 You can't kill Snow White / Alemagna, Béatrice
"A retelling of Snow White from the point of view of the stepmother queen, whose blinding obsession and insatiable jealousy lead inexorably to her own violent undoing." (Catalogue)
The Count of Monte Cristo / Dumas, Alexandre
"Thrown in prison for a crime he has not committed, Edmond Dantès is confined to the grim fortress of If. There he learns of a great hoard of treasure hidden on the Isle of Monte Cristo and he becomes determined not only to escape, but also to unearth the treasure and use it to plot the destruction of the three men responsible for his incarceration.  (Goodreads)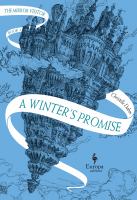 A winter's promise / Dabos, Christelle
"Plain-spoken, headstrong Ophelia cares little about appearances. Her ability to read the past of objects is unmatched in all of Anima and, what's more, she possesses the ability to travel through mirrors, a skill passed down to her from previous generations. Her idyllic life is disrupted, however, when she is promised in marriage to Thorn, a taciturn and influential member of a distant clan. Ophelia must leave all she knows behind and follow her fiancé to Citaceleste, the capital of a cold, icy ark known as the Pole, where danger lurks around every corner and nobody can be trusted. There, in the presence of her inscrutable future husband, Ophelia slowly realizes that she is a pawn in a political game that will have far-reaching ramifications not only for her but for her entire world."– Amazon.com." (Catalogue)
---
The storyteller / Michaelis, Antonia
"Wealthy, seventeen-year-old Anna begins to fall in love with her classmate, Abel, a drug dealer from the wrong side of town, when she hears him tell a story to his six-year-old sister, but when his enemies begin turning up dead, Anna fears she has fallen for a murderer." (Catalogue)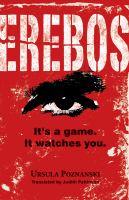 Erebos : it's a game, it watches you / Poznanski, Ursula
"Ages 12 to 14 years When 16-year-old Nick receives a package containing the mysterious computer game Erebos, he wonders if it will explain the behavior of his classmates, who have been secretive lately. Players of the game must obey strict rules: always play alone, never talk about the game, and never tell anyone your nickname. Curious, Nick joins the game and quickly becomes addicted. But Erebos knows a lot about the players and begins to manipulate their lives. When it sends Nick on a deadly assignment, he refuses and is banished from the game. Now unable to play, Nick turns to a friend for help in finding out who controls the game. The two set off on a dangerous mission in which the border between reality and the virtual world begins to blur. " (Adapted from Catalogue)
The book jumper / Gläser, Mechthild
"Amy Lennox doesn't know quite what to expect when she and her mother leave Germany for Scotland, heading to Lennox House, her mother's childhood home on the island of Stormsay. Amy's grandmother insists that Amy must read while she resides at Lennox House — but not in the usual way. Amy learns that she is a book jumper, able to leap into a story and interact with the world inside. As thrilling as her new power is, it also brings danger: someone is stealing from the books she visits, and that person may be after her life. Teaming up with fellow book jumper Will, Amy vows to get to the bottom of the thefts — at whatever cost." (Catalogue)
---
Maresi / Turtschaninoff, Maria
"Maresi came to the Red Abbey when she was thirteen, in the Hunger Winter. Before then, she had only heard rumours of its existence in secret folk tales. In a world where girls aren't allowed to learn or do as they please, an island inhabited solely by women sounded like a fantasy. Then one day Jai, tangled fair hair, clothes stiff with dirt, scars on her back arrives on a ship. She has fled to the island to escape terrible danger and unimaginable cruelty. And the men who hurt her will stop at nothing to find her. Now the women and girls of the Red Abbey must use all their powers and ancient knowledge to combat the forces that wish to destroy them. And Maresi, haunted by her own nightmares, must confront her very deepest, darkest fears." (Goodreads)
The legend of Sally Jones / Wegelius, Jakob
"Another gripping Sally Jones adventure – the gorgeously illustrated, prizewinning prequel to The Murderer's Ape This is the story of a gorilla like no other. This is the story of a fantastic voyage across the world, from the Congolese rainforest to the grand bazaar of Istanbul, from Borneo to London, Singapore and beyond. The story of a mysterious jewel thief and a sad sailor with a heart of gold. A story of friendship and adventure on the high seas. This is the story of Sally Jones." (Catalogue)