The sea. There's a lot of it. There are many things in it. Some things, unfortunately, should not really be in there. And there are many things lurking deep down that we only have the slightest inkling of. Which is pretty cool when you think about it!
But anyway, you may be wondering why I am writing about the deep, dark, insurmountable ocean that encircles and embraces our tiny islands down here at the bottom of the world. That's easy to answer. It's Seaweek!
Seaweek is an annual week-long celebration of marine science, of sustainable practices (check out our very own page on the environment), and (of course!) the sea. There are a whole lot of exciting events being run all over the country this week, and you're encouraged to get out there and do your own thing as well.
You could go check out a marine ecology lab, organise your own beach clean-up, or just take some time out of your week to go connect with the sea.
It may now be officially autumn, but only just! I'd advise you to take advantage of what sun we have left to dive off one of the pontoons at Oriental Bay or just swim at your local beach. Or, you know, a not so local beach would do as well. And there are quite a few scattered around the Wellington coast.
Go swimming, or walk along a beach and count the seagulls, or collect a handful of seashells then realise that you have no reason to keep them and leave them behind on the sand. Take a kayak out, go sit on a rock along the south coast and watch the waves, or channel your inner artist and draw, write, or create something inspired by the ocean.
If you'd rather just sit inside away from the blustery sea-breeze (plenty of those in Wellington!) then here are some sea-themed titles to inspire you:
Children of the Sea / Daisuke Igarashi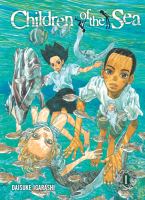 "Three sea-touched children are the only ones who can understand the strange message the oceans are sending.
When Ruka was younger, she saw a ghost in the water at the aquarium where her dad works. Now she feels drawn toward the aquarium and the two mysterious boys she meets there, Umi and Sora. They were raised by dugongs and hear the same strange calls from the sea that she does. Ruka's dad and the other adults who work at the aquarium are only distantly aware of what the children are experiencing as they get caught up in the mystery of the worldwide disappearance of the ocean's fish." (Catalogue)

Ingo Series / Helen Dunmore  
"As they search for their missing father near their Cornwall home, Sapphy and her brother Conor learn about their family's connection to the domains of air and of water." (Catalogue)

Alone on a wide, wide sea / Michael Morpurgo  
"How far would you go to find yourself? When Arthur is shipped to Australia after WWII he loses his sister and his home, but he is saved by his love of the sea. Years later, Arthur's daughter Allie has a boat her father built her that will take her back to England to search for her long-lost aunt. The lyrical, life-affirming new novel from the bestselling author of Private Peaceful." (Adapted from Catalogue)

Into the Drowning Deep / Mira Grant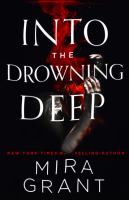 "Seven years ago Atagaris set off on a voyage to the Mariana Trench to film a "mockumentary" bringing to life ancient sea creatures of legend. It was lost at sea with all hands. Some have called it a hoax; others have called it a maritime tragedy. Now, a new crew has been assembled. But this time they're not out to entertain. Some seek to validate their life's work. Some seek the greatest hunt of all. Some seek the truth. But for the ambitious young scientist Victoria Stewart this is a voyage to uncover the fate of the sister she lost. Whatever the truth may be, it will only be found below the waves." (Catalogue)

The Tricksters / Margaret Mahy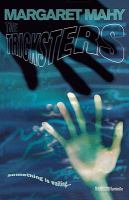 "The Hamiltons look forward to their annual Christmas holiday on the New Zealand coast. Jack and Naomi, their five children and their guests are settling in to the chaotic family atmosphere at the sprawling home known as Carnival's Hide when the world is thrown out of order by the unexpected arrival of three visitors. Charming, enigmatic and sinister, the three brothers have come to stay. Only 17-year-old Harry questions their strange ways, but even she isn't sure what is real anymore: are they really related to Teddy Carnival, said to have drowned on that beach many years ago, or are they tricksters – conjured by her overactive imagination? This will be a Christmas to be remembered, where long-buried secrets will be revealed and no one will ever be quite the same." (Catalogue)

Red Rocks / Rachael King  
"While holidaying at his father's house, Jake explores Wellington's wild south coast, with its high cliffs, biting winds, and its fierce seals. When he stumbles upon a perfectly preserved sealskin, hidden in a crevice at Red Rocks, he's compelled to take it home and hide it under his bed, setting off a chain of events that threatens to destroy his family. Red Rocks takes the Celtic myth of the selkies, or seal people, and transplants it into the New Zealand landscape, throwing an ordinary boy into an adventure tinged with magic." (Catalogue)