Okay, okay, we know we're a little behind the 8-ball on this one, but the 7th annual Crunchyroll Anime Awards took place about a month ago, with anime fans the world over turning out in their millions to place their votes for their favourite shows, characters, directors, composers, voice actors, and (new this year) their favourite "must protect at all costs" fluffballs. We kind of have a thing for manga here on the WCL Teen Blog, so we thought we'd take you on a bit of a guided tour through our extensive manga collections, and share some of our favourite series whose anime counterparts have been honoured with wins and nominations in this year's Anime Awards.
Interestingly, the winner of this year's Awards was not spawned from the manga-verse, but from a game — that honour went to Studio Trigger and CD Projekt's Cyberpunk: Edgerunners, a Polish-Japanese coproduction set in the gritty and glittering world of the Cyberpunk 2077 video game. Perhaps we'll see a manga adaptation in the future. But for now, you have our collection.
Read on, and get in quick to reserve these popular series — they won't last long on the shelf! While you wait, why not check out the full list of manga series available for you to borrow from Wellington City Libraries? We have about 200 to choose from!
---
Attack on Titan / Hajime Isayama
{shōnen: action, dark fantasy, post-apocalyptic}
"For the past century, what's left of mankind has hidden in a giant, three-walled city, trapped in fear of the bizarre, giant humanoids known as the Titans. Little is known about where they came from or why they are bent on consuming human-kind, but the sudden appearance of an enormous Titan is about change everything." (Catalogue)

Category wins:
Best Drama Anime
Best Main Character — Eren Jaeger
Best Opening Sequence — 'The Rumbling' by SiM
Best Score — Composers Kohta Yamamoto and Horiyuki Sawano
Best Song — 'The Rumbling' by SiM
Best Voice Acting (Japanese) — Yuki Kaji playing Eren Jaeger
Category nominations:
Anime of the Year
Best Action Anime
Best Animation
Best Continuing Anime Series
Best Ending Sequence — 'Akuma no Ko' by AI HIGUCHI
Best Director
---
Demon Slayer: Kimetsu no Yaiba / Koyoharu Gotōge
{shōnen: adventure, dark fantasy, martial arts}
"In Taisho-era Japan, Tanjiro Kamado is a kindhearted boy who makes a living selling charcoal. But his peaceful life is shattered when a demon slaughters his entire family. His little sister Nezuko is the only survivor, but she has been transformed into a demon herself! Tanjiro sets out on a dangerous journey to find a way to return his sister to normal and destroy the demon who ruined his life." (Catalogue)

Category wins:
Best Action Anime
Best Fantasy Anime
Best Character Design — Akira Matsushima
Best Animation — Ufotable Studios
Best Director — Haruo Sotozaki
Category nominations:
Anime of the Year
Best Continuing Anime Series
Best Opening Sequence — 'Zankyosanka' by Aimer
Best Score — composers Yuki Kaijura and Go Shiina
Best Supporting Character — Tengen Uzui
Best Voice Acting (Japanese) — Sun Natsuki Hanae playing Tanjiro Kamado
---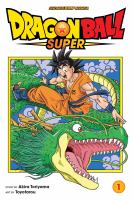 Dragon Ball Super / Akira Toriyama
{shōnen: action, adventure, fantasy, martial arts}
"Ever since Goku became Earth's greatest hero and gathered the seven Dragon Balls to defeat the evil Boo, his life on Earth has grown a little dull. Goku is starting to get bored. His wife, Chi-chi, wants him to get a job, but all he wants to do is train and fight stronger enemies. Elsewhere in the universe, the God of Destruction, Beerus, and his attendant Whis are traveling from planet to planet in search of food and entertainment. After blowing up some hapless victims, Beerus is reminded of a man from his dreams with the moniker "Super Saiyan God," or something like that […] Maybe this will give Goku something to do?" (Adapted from Catalogue)

Category nominations:
Best Film — Dragon Ball Super: SUPER HERO
Best Voice Acting (English) — Zeno Robinson playing Gamma 2
---
JoJo's Bizarre Adventure / Hirohiko Araki
{shōnen: adventure, fantasy, supernatural}
"Young Jonathan Joestar's life is forever changed when he meets his new adopted brother, Dio. For some reason, Dio has a smoldering grudge against him and derives pleasure from seeing him suffer. But every man has his limits, as Dio finds out. This is the beginning of a long and hateful relationship!" (Catalogue)

Category nominations:
Best Action Anime
Best Character Design — Masanori Shino
Best Continuing Anime Series
Best Voice Acting (Japanese) — Fairouz Ai playing Jolyne Cujoh
---
Jujutsu Kaisen / Gege Akutami
{shōnen: adventure, dark fantasy, supernatural}
"Yuji Itadori is resolved to save the world from cursed demons, but he soon learns that the best way to do it is to slowly lose his humanity and become one himself! In a world where cursed spirits feed on unsuspecting humans, fragments of the legendary and feared demon Ryomen Sukuna were lost and scattered about. Should any demon consume Sukuna's body parts, the power they gain could destroy the world as we know it…" (Adapted from Catalogue)

Category wins:
Best Film — Jujutsu Kaisen 0
---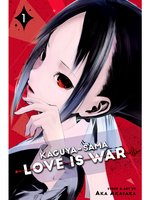 Kaguya-Sama: Love is War / Akasaka, Aka
{seinen: psychological, romantic comedy, slice-of-life}
"As leaders of their prestigious academy's student council, Kaguya and Miyuki are the elite of the elite! But it's lonely at the top… Luckily for them, they've fallen in love! There's just one problem—they both have too much pride to admit it. And so begins the daily scheming to get the object of their affection to confess their romantic feelings first…Love is a war you win by losing." (OverDrive description)

Category wins:
Category nominations:
Best Continuing Anime Series
Best Comedy Anime
Best Supporting Character — Ai Hayasaka
Best Song — 'My Nonfiction' by Miyuki Shirogane and Chika Fujiwara
---
Komi Can't Communicate / Tomohito Oda
{shōnen: coming-of-age, romantic comedy, slice of life}
"Socially anxious high school student Shoko Komi would love to make friends, but her shyness is interpreted as reserve, and the other students keep her at a distance. Only timid Tadano realizes the truth, and despite his own desire to blend in, he decides to help her achieve her goal of making 100 friends." (Catalogue)

Category nominations:
Best Romance Anime
Best Ending Sequence — 'Koshaberibiyori' by FantasticYouth
Best 'Must Protect at All Costs' Character — Shoko Komi
---
Made in Abyss / Akihito Tsukushi
{seinen: adventure, dark fantasy, sci-fi}
"In an age when the corners of the world have been scoured for their secrets, only one place remains unexplored-a massive cave system known as the Abyss, filled with monstrous creatures and lost relics. Those who delve into its depths are known as Cave Raiders. A young orphan named Riko dreams of following in her mother's footsteps as a Cave Raider, and when she meets a strange robot while exploring the Abyss, she is one perilous step closer to achieving her goal!" (Catalogue)
Category nominations:
Best Continuing Anime Series
Best Drama Anime
Best Fantasy Anime
Best Score — composer Kevin Penkin
Best Voice Acting (Japanese) — Misaki Kuno playing Faputa and Irumyuui
---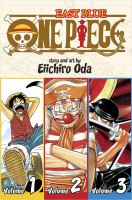 One Piece / Eiichirō Oda
{shōnen: adventure, fantasy}
"As a child, Monkey D. Luffy dreamed of becoming King of the Pirates. But his life changed when he accidentally ate the Gum-Gum Fruit, an enchanted Devil Fruit that gave him the ability to stretch like rubber. Its only drawback? He'll never be able to swim again– a serious handicap for an aspiring sea dog! Years later, Luffy sets off on his quest to find the One Piece, said to be the greatest treasure in the world…" (OverDrive)

Category wins:
Category nominations:
Best Song — 'New Genesis' by Ado
Best Anime Film — One Piece Film Red
---
SPYxFAMILY / Tatsuya Endō
{shōnen: action, comedy, spy}
"Master spy Twilight is the best at what he does when it comes to going undercover on dangerous missions in the name of a better world. But when he receives the ultimate impossible assignment – get married and have a kid – he may finally be in over his head […]" (Adapted from Catalogue)

Category wins:
Best New Anime Series
Best Comedy Anime
Best Supporting Character — Anya Forger
Best 'Must Protect at All Costs' Character — Anya Forger
Best Ending Sequence — 'Comedy' by Gen Hoshino
Best Voice Acting (English) — Natalie Van Sistine playing Yor Forger
Category nominations:
Anime of the Year
Best Animation
Best Action Anime
Best Director — Kazuhiro Furuhashi
Best Character Design — Kazauki Shimada
Best Main Character — Loid Forger
Best Opening Sequence — 'Mixed Nuts' by Office HIGE DANdism
Best Score — composer (K)NoW_NAME
Best Song — 'Comedy' by Gen Hoshino
Best Voice Acting (Japanese) — Atsumi Tanezaki playing Anya Forger