If there's one thing we love here at the library, it's a good comic book or two (or three). Luckily, our hard-working librarians have been breaking a sweat down in the book-mines (otherwise known as our offsite collection storage facility) to make sure that we have lots of new comics to fill the shelves and keep you, our beloved readers, in good reading spirits.
Here are just a few of our favourite recent additions to our comics and graphic novel collection. Hopefully you've seen a few of these gracing the shelves at a library near you — if not, click the titles below to get reserving!
Te pakanga a Ngāti Rānaki me Te Ranga-Tipua
"Ngāti Rānaki me Te Ranga-Tipua – mai anō i te wehenga of Rangi rāua ko Papa ko rāua tonu ngā tauā tuahangata rongonui katoa – ka wera te umu pokapoka o te ao tukupū i tēnei pakanga turaki aorangi… He kohinga nō ngā pakiwaituhi hirahira katoa i tēnei tekau tau kua hori – e huihui mai ai a Tua Rino, a Kāpene Amerika, a Toa, a Kaiora, a Katipō, a Tama-Werewere, a Matihao, a Whatupihi, a Rangipō, a Te Autō me te huhua noa atu i tēnei pūrākau e rerekē katoa nei ō rātou āhua ā muri ake nei. A compilation of 13 graphic novels describing the battle between the Avengers and the X-Men, a battle that has continued since the separation of Ranginui and Papatūānuku. The universe is ablaze from a battle that destroys entire planets. Features: Iron Man, Captain America, Thor, Hulk, Black Widow, Spider-Man, Wolverine, Cyclops, Storm, and Magnet." (Catalogue)

Oksi / Ahokoivu, Mari
"Poorling is a little bear. She's a bit different from her brothers. Mother keeps their family safe. For the Forest is full of dangers. It is there that Mana lives, with her Shadow children. And above them all, Emuu, the great Grandma in the Sky. From the heart of Finnish folklore comes a breathtaking tale of mothers, daughters, stars and legends, and the old gods and the new." (Catalogue)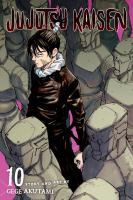 Jujutsu kaisen. 10, Evening festival / Akutami, Gege
"In order to regain use of his crippled body, Kokichi Muta, otherwise known as Mechamaru, has been acting as an informant for the cursed spirits. He's prepared for the betrayal when he's thrust into a battle to the death against Mahito, but is knowing his enemy enough against a cursed spirit whose powers keep growing exponentially?" (Catalogue)
Nerdy librarians' note: this volume heralds the beginning of the infamous Shibuya arc (explored further in volumes  11, 12, 13, and 14) — to be covered in the next season of the Jujutsu Kaisen anime. If you haven't started reading Jujutsu Kaisen yet, you should absolutely not start here: find Volume 1 at your local library instead!
Friday. Book one, The first day of Christmas / Brubaker, Ed
"Friday Fitzhugh spent her childhood solving crimes and digging up occult secrets with her best friend Lancelot Jones, the smartest boy in the world. But that was the past, now she's in college, starting a new life on her own. Except when Friday comes home for the holidays, she's immediately pulled back into Lance's orbit and finds that something very strange and dangerous is happening in their little New England town." (Catalogue)

A-Okay / Greene, Jarad
"A-Okay by Jarad Greene is a vulnerable and heartfelt semi-autobiographical middle grade graphic novel about acne, identity, and finding your place." (Catalogue)

Whistle : a new Gotham City hero / Lockhart, E
"Sixteen-year-old Willow Zimmerman reconnects with estranged family friend and real estate tycoon E. Nigma, but after he helps her earn enough for medical treatments for her mom she is attacked by the monstrous Killer Croc and upon waking after the fight she gains powers and insight she will need to make the right choices." (Catalogue)

Tiny dancer / Siegel, Siena Cherson
"Siena Cherson Siegel dreamed of being a ballerina. Her love of movement and dedication to the craft earned her a spot at the School of American Ballet. Siena has worked hard her whole life to be a professional ballet dancer, then makes the difficult decision to quit dancing and tries to figure out what comes next. But what do you do when you have spent your entire life working toward a goal, having that shape your identity, and then decide it's time to move on? How do you figure out what to do with your life? And how do you figure out who you are?" (Catalogue)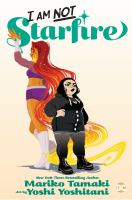 I am not Starfire / Tamaki, Mariko
"Seventeen-year-old Mandy, who dyes her hair black and hates almost everyone, is not like her mother, the tall, sparkly alien superhero Starfire, so when someone from Starfire's past arrives, Mandy must make a choice about who she is and if she should risk everything to save her mom." (Catalogue)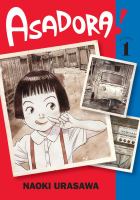 Asadora! Volume 1 / Urasawa, Naoki
"A deadly typhoon, a mysterious creature and a girl who won't quit. In 2020, a large creature rampages through Tokyo, destroying everything in its path. In 1959, Asa Asada, a spunky young girl from a huge family in Nagoya, is kidnapped for ransom – and not a soul notices. When a typhoon hits Nagoya, Asa and her kidnapper must work together to survive. But there's more to her kidnapper and this storm than meets the eye. When Asa's mother goes into labor yet again, Asa runs off to find a doctor. But no one bats an eye when she doesn't return – not even as a storm approaches Nagoya. Forgotten yet again, Asa runs into a burglar and tries to stop him on her own, a decision that leads to an unlikely alliance." (Catalogue)

Stars in their eyes / Walton, Jessica
"Pop culture-obsessed Maisie can't wait to get to her first Fancon. But being a queer, disabled teenager with chronic pain comes with challenges. Can Maisie make it through the day without falling over, falling in love or accidentally inspiring anyone? Maisie has always dreamed of meeting her hero, Kara Bufano, an amputee actor who plays a kick-arse amputee character in her favourite show. Fancon is big and exciting and exhausting. Then she meets Ollie, a cute volunteer who she has a lot in common with. Could this be the start of something, or will her mum, who doesn't seem to know what boundaries are, embarrass her before she and Ollie have a chance?" (Catalogue)