It's that time of year again, everyone's favourite monthly celebration!
Yes! In March!
Christmas? Halloween? Are you alright? No, it's not one of those, its…
NATIONAL SMALL PRESS MONTH!
What do you mean you don't know what National Small Press Month is? Does the prospect of getting books from sources other than a handful of monolithic corporations not fill you with joy?! So what if it's originally an American marketing ploy by the Publishers Marketing Association? IT IS TIME TO CELEBRATE!
To properly commemorate this time-honoured tradition, I deemed it worthy to gander upon New Zealand's many small presses. Below I have collated some great reads written by kiwis and published by kiwis, as well as little bits of info on a handful of publishing houses.
So, without further ado…
Ahoy!
These be they that come from our home port o' Wellington! Ahoy! (or AHOY!) be the kids and bigger kids imprint o' Cuba Press, named for the great vessel from our history, the Cuba. That 'n the street.
Between the flags / Fenton, Rachel
"What if the worst thing that could ever happen to you had already happened, but you didn't realise? … Fourteen-year-old trainee lifeguard Mandy Malham has wanted to beat Jen in the surf lifesaving championships at Soldier Tree Bay ever since Jen bullied her in primary school, but to do that, Mandy comes to realise that first she must rescue herself…" (abridged from catalogue)

Annual Ink
Annual Ink is the Children and Young Adults imprint of Massey University Press, because apparently universities do more than write books with 100,000 footnotes on academic topics, who woulda thunk? They're most known for their Annual books (hence the name) which are these collections of kiwi authors talking kiwi things. They're a great way to see some of our great burgeoning writers, filled with stories unique to Aotearoa.
Annual. 3
"A unique, entertaining miscellany of all-new material for 9-13 year olds in one beautifully presented package. Alongside familiar names (Paul Beavis, Giselle Clarkson, Ant Sang, Gavin Bishop, Kimberly Andrews, Tim Denee, Johanna Knox, Dylan Horrocks, Josh Morgan), you'll fnd welcome surprises: a new song from Troy Kingi, gothic fiction by Airini Beautrais, a te reo Maori crossword from Ben Brown, an adaptation of Maurice Gee's The Champion presented in comic format, and work from emerging talents J. Wiremu Kane and Austin Milne. The editors have stayed faithful to their original intent: to reach an audience that's curious, discerning, up for anything … with commissioned content that reflects the diversity of experience across Aotearoa New Zealand to reach as many kinds of readers as possible…" (Abridged from catalogue)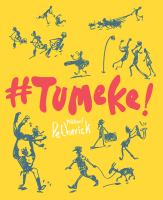 #Tumeke / Petherick, Michael
"In the boundary-riding tradition of the Annual project, Annual Ink's latest title #Tumeke! brings you the lives, loves and larrikin spirit of an inner-city neighbourhood. The story is told through texts, Instagram posts, emails, fliers, committee minutes, posters, diary entries, blog posts, chatrooms, school homework, raps and the reliably bonkers community noticeboard. Stuffed with big personalities, surprising friendships and a little intrigue, this multimedia story brims with creativity and comedy, and everyday heartaches, too"–Publisher's website." (Catalogue)

David Bateman Ltd
Auckland based Bateman Books is one of Aotearoa's biggest publishers and distributors. They're pretty neat, not only do they publish kiwi authors, but they also act as the NZ distributor for some aussies, brits, and yanks.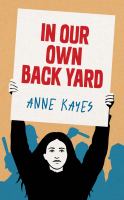 In our own backyard / Kayes, Anne
"It's March 2020 and Liza, her husband and two teenage children are at home in Auckland in level-four lockdown due to Covid-19. Reflections with her family around the dining table inspire Liza to reflect on another challenging time in history nearly forty years before when the South African Springbok rugby team toured New Zealand. Casting her memory back to 1981, Liza recalls her life as a fifteen-year-old, including her first love, friendships, first-hand experiences of racism, and what it means and what it costs to find your voice and use it. In Our Own Backyard is a startling, confronting portrait of a society divided…"–Publisher's description." (Catalogue)

Gecko Press
Another Wellington based press, Gecko is a children's publisher who focuses mostly on translating popular children's books from other languages into English. Not to be a one trick lizard, they also publish kiwi authors, and distribute not only to Kiwiland, but other English speaking countries!
Mortal fire / Knox, Elizabeth
"When sixteen-year-old Canny of the Pacific island, Southland, sets out on a trip with her stepbrother and his girlfriend, she finds herself drawn into enchanting Zarene Valley where the mysterious but dark seventeen-year-old Ghislain helps her to figure out her origins"–Publisher information. Suggested level: secondary." (Catalogue)

Huia Publishers
Huia Publishers, also based in Wellington (my, it's almost like we're some sort of… cultural capital or something), is a Māori owned printing press. It focuses on Māori authors telling Māori stories, with a huge variety of content. One really cool thing they do is translating books into te reo Māori. Some of their original books have editions in both English and te reo Māori. They also have translated some classic picture books, such as Te Anuhe Tino Hiakai, The Very Hungry Caterpillar. If you want a change of pace and to hear some local voices, Huia Publishers has your back.
Falling into Rarohenga / Matuku, Stephanie
"It seems like an ordinary day when Tui and Kae, sixteen-year-old twins, get home from school — until they find their mother, Maia, has disappeared and a swirling vortex has opened up in her room. They are sucked into this portal and dragged down to Rarohenga, the Māori Underworld, a place of infinite levels, changing landscapes and some untrustworthy characters. Maia has been kidnapped by their estranged father, Tema, enchanted to forget who she really is and hidden somewhere here. Tui and Kae have to find a way through this maze, outwit the characters they meet, break the spell on their mother, and escape to the World of Light before the Goddess of Shadows or Tema holds them in the underworld forever"–Publisher information." (Catalogue)


Flight of the fantail / Matuku, Stephanie
"A busload of high school students crashes in bush in a remote part of New Zealand. Only a few of the teenagers survive. Their phones don't work, there's no food, and they've only got their wits to keep them alive. And as if that wasn't enough, there are the nosebleeds, pounding headaches and erratic behaviour to deal with, and no rescue team in sight. To make it out, they have to find out what's really going on and who is behind it all"–Publisher information." (Catalogue)
The pōrangi boy / Kino, Shilo
"Twelve-year-old Niko lives in Pohe Bay, a small, rural town with a sacred hot spring and a taniwha named Taukere. The government plan to build a prison here and destroy the home of the taniwha has divided the community. Some are against it, but others see it as an opportunity. Niko is worried about the land and Taukere, but who will listen to him? He's an ordinary boy who's laughed at, bullied, and called pōrangi, crazy, for believing in the taniwha. But it's Niko who has to convince the community that Taukere is real, unite whānau in protest against the prison and stand up to the bullies"–Publisher information." (Catalogue)

See this great collection? Want more? Well you're in luck, stay tuned for next time, as I show you even more of the great local bookmakers we have in our glorious country.
Toodeloo!