We have already posted in this very blog series about the treasure trove of manga titles that are available for you to reserve — over 170 series or stand-alone titles, for a total of over 4,000 unique volumes to peruse. And though we've been buying more manga for our branch libraries so it's easier for you to browse, there's still a sizeable chunk of the manga collection on the shelves at Te Pātaka, our collection and distribution centre, just waiting for you to reserve it. Read on to discover some of the library's hidden manga gems.
Bleach. Volume 1, Strawberry and the soul reaper / Kubo, Tite
What better way to start this list than with iconic shōnen series Bleach? All 74 volumes of the legendary adventures of Ichigo Kurosaki and Rukia Kuchiki can be found on the shelves at Te Pātaka, and you can reserve them to get sent wherever you like. If you're still into doing things old-school, you can also find the Bleach anime (movies and series) on DVD on our catalogue. If you haven't yet descended into the world of Soul Reapers and Hollows, spirits and afterlives, well, now is as good a time as any.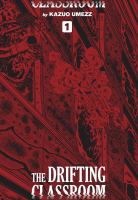 The drifting classroom. Volume 1 / Umezu, Kazuo
The Drifting Classroom is truly a hidden gem in our manga collection. First published in Japan in 1972 by horror mangaka Kazuo Umezu, this series won him the prestigious Shogakukan Manga Award in 1974. After a supernatural tremor causes young Sho Takamatsu's classroom to transport to an otherworldly post-apocalyptic wasteland, he and his classmates find themselves beset by nightmares, monsters, and creeping madness as they try to find a way back to their homes. Side note: this chilling and beautifully illustrated manga was adapted into the film Drifting School in 1995 — the film itself was generally poorly-received, but it did serve to kick-start the career of one Drake Bell, in the role of Kenny Smith!

A drifting life / Tatsumi, Yoshihiro
One of the more 'literary' sets on this list, Eisner Award-winning manga A Drifting Life is often read as an autobiographical series chronicling the life of the author, Yoshihiro Tatsumi, in the early stages of his career as a mangaka. Metafictional efforts like this can sometimes come across as a little stilted or forced ("Oh wow, another book about how much of a struggle it is to write a book") — not so with A Drifting Life. The art is by turns sparkling and muted, the text by turns dense and sparse, as the situation demands. This is a work of art about work and art that you really shouldn't miss.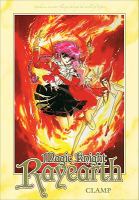 Magic knight Rayearth. [Volume 1] / CLAMP (Mangaka group)
A classic of both the magical girl and mecha genres, CLAMP's Magic Knight Rayearth sits among the greats of 90s shōjo manga — a feat that is even more impressive when you consider this period contains some of the true stalwarts of the genre — we're talking like Pretty Guardian Sailor Moon and Cardcaptor Sakura levels here. Action-packed, strong characterisations, and an epic video game-esque story treatment characterise this series. It's little wonder it spawned no fewer than six video game adaptations in its history.

My lesbian experience with loneliness / Nagata, Kabi
Okay, okay, I know we've written about this incredible standalone volume before on this very blog. But look, who could blame us for wanting to highlight it again? It's funny, it's sad, it's expressive, it's relatable — you definitely won't regret picking it up. My Lesbian Experience With Loneliness made a massive splash when it burst onto the scenes in 2017 — interestingly, for a manga title, it didn't just have an impact in Japan, but also in Western media, where it won the Crunchyroll 'Manga of the Year' award, was listed among the best comics of the 2017 on both Publishers Weekly and Amazon, also picking up a Harvey Award for Best Manga.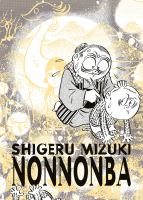 NonNonBa / Mizuki, Shigeru
Shigeru Mizuki's critically-acclaimed NonNonBa is rightly considered one of the finest examples of gekiga (劇画) style comics, defined by its stylised, dramatic and cinematic artistic style and more esoteric subject matter. NonNonBa is at its heart a story about Mizuki's childhood, and his complex relationship with his grandmother, which is intersected by their explorations of the world of yōkai (妖怪), the supernatural spirits of Japanese folklore. This was the first manga title to win the coveted Angoulême Prize for Best Album, the Fauve d'Or, in 2007.

Orange : the complete collection. 1 / Takano, Ichigo
What's not to love about Orange? This is a brilliant story that fuses elements of romance and sci-fi tropes such as time travel into a very compelling slice-of-life package that is very hard to put down. The overall mood is quite sombre in places, as the series definitely doesn't shy away from exploring some pretty dark places thematically, but the promise of hope is never far from sight. 

Otherworld Barbara. Vol. 1 / Hagio, Moto
Okay, so this is definitely a weird one, but hear us out. This science fiction thriller really throws the whole kitchen sink at the reader. Cannibalistic, murderous nine-year-olds? Check. Eccentric clergyman who possibly holds the secret to immortality? Check. An absolutely wild ride that delivers everything it promises and more? Check. We can't promise you won't be a little bit disturbed, but sometimes the best art can take you far beyond your comfort zone.


Ouran High School Host Club. Vol. 1 / Hatori, Bisco
Another one we've promoted before in this redoubtable publication. We will never not stan for Ouran High School Host Club. We hear the anime is on Netflix now, but trust us, you'll want to read the manga first. It's just so great!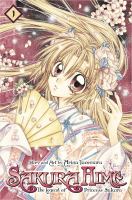 Sakura Hime : the legend of Princess Sakura. 1 / Tanemura, Arina
So Sakura Hime isn't about to win any major awards for originality. It does what it says on the tin. It's a shōjo manga series featuring all the usual tropes: cutesy characters with a (slightly bloodthirsty) taste for magical combat, man-eating demons to be defeated, a touch of romance, and a band of friends who together can surely take on any challenge. But it does it so well. And we think you'll be pleasantly surprised by some of the depth and nuance afforded to Sakura, our 14-year-old royal protagonist, and her friends. This is a good one — check it out if this is your kind of thing!


Yu-Gi-Oh! Zexal Volume 1, The name's Yuma! / Yoshida, Shin
Yes, there is a Yu-Gi-Oh! manga. Is it good? Well, you be the judge. We will definitely say that the art is amazing. Like weirdly amazing for a spinoff of a spinoff of an anime that's a spinoff of a trading card game that's a spinoff of yet another anime that itself is the spinoff of a manga from the mid-90s. Give it a try; you might just like it!