You know what two things are great? Books and food. I know what you're thinking, "Oh, if only there was a way to bring these two great things together!"
Well be despondent no longer! Because I am about to introduce you to some of the literary cookbooks we have in our collection.
These are cookbooks full of recipes inspired by the food in fiction, the deftly described deliciousness, the succulent snacks that your favourite characters munch on at feasts or as they head off on an adventure. Did you find your mouth watering as you read about the fellowship snacking on Lembas Bread in the Lord of the Rings? Or maybe you got a hankering for some forbidden Turkish delight such as that given to Edmund by the White Witch in The Lion, the Witch and the Wardrobe? Or perhaps your stomach started grumbling at the mention of Deeper'n'Ever Turnip'n'Tater'n'Beetroot Pie in Mossflower? Whatever your literary cravings, there'll be a cookbook out there with something that will entice you.
So let's have a look at these cookbooks, paired with the books that inspired them. After all, what better summer activity can there be than to lie in the sun with a book while snacking on the same thing as the character you're reading about!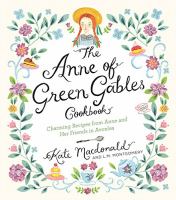 The Anne of Green Gables cookbook : charming recipes from Anne and her friends in Avonlea / Macdonald, Kate
This book contains recipes inspired by the food written about in Anne of Green Gables, but it also has some of L.M. Montgomery's own recipes because the book was written by one of her granddaughters!
There are quotes from the book paired with each recipe so you can see how the food fits in with which book and which character.
Anne of Green Gables series / Montgomery, L. M.
Admittedly, I found Anne a bit annoying. But more people love her!
---
Jolly good food : recipes / McEvedy, Allegra
Relive some childhood nostalgia (if you were a child who read Enid Blyton, that is) and eat some tasty food. Enid Blyton's books are full of wonderful descriptions of picnics and midnight feasts and "lashings of ginger beer" and this cookbook has recipes from or inspired by many of her books!

Enid Blyton has written many, many books, so here are a couple of suggestions to get you started:
Famous Five Series / Blyton, Enid
The classic adventure series featuring Julian, Dick, Anne, George, and of course Timmy!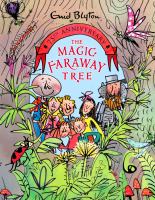 The Faraway Tree Series / Blyton, Enid
Some fantastical ridiculousness. Also, in newer editions of these books, Fanny has been renamed Frannie. Just putting it out there.

---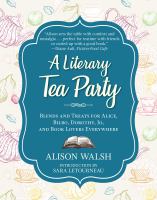 A literary tea party : blends and treats for Alice, Bilbo, Dorothy, Jo, and book lovers everywhere / Walsh, Alison
This book features a plethora of recipes inspired by many, many books. There are recipes from Alice's Adventures in Wonderland, Brian Jacques' Redwall Series, Sherlock Holmes, The Hobbit, Agatha Christie, The Borrowers…
---
The little library cookbook : 100 recipes from your favourite stories / Young, Kate
This one's another collection of treats from a wide variety of books. If you like the sound of  Choclatl from His Dark Materials, Marshmallows from Tomorrow When the War Began, or Pear and Lemon Cake from Comet in Moominland then check it out!
---
The Pooh cook book: inspired by "Winnie-the-Pooh" and The house at Pooh Corner by A. A. Milne; / Stewart, Katie
I'm mainly featuring this book because some part of me sniggered at the title. My childish proclivities aside, it does contain a lot of tasty recipes! From Poohanpiglet Pancakes and Biscuit Cake, to Honey Tart and Toad in the Hole, there'll be something for everyone!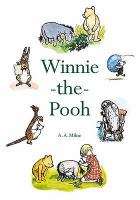 Winnie-the-Pooh / Milne, A. A.
Because who doesn't wish they were a Bear of Very Little Brain living in the woods with a pot of honey and all your friends nearby?
---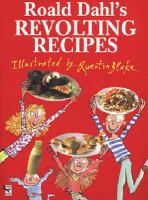 Roald Dahl's revolting recipes / Dahl, Roald
"Recipes for savouries, puddings, cakes, sweets and drinks, all of which have appeared in Roald Dahl's books." (Catalogue)
We've also got Roald Dahl's Even More Revolting recipes!

Like Enid Blyton, Roald Dahl has written a LOT. Here are a couple of highlights:
Matilda / Dahl, Roald
Ah, Matilda. She's super-smart, she loves books, and she's great at pranks that serve some good comeuppance. Why not make yourself one of Trunchbull's cakes and enjoy it while you read?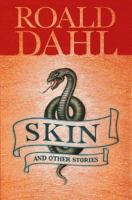 Skin and other stories / Dahl, Roald
You've surely read his fantastic children's books, but have you read any of his much creepier works for older readers?
If you haven't, well… They're quite different!

---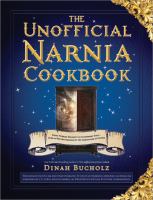 The unofficial Narnia cookbook : from Turkish delight to gooseberry fool–over 150 recipes inspired by the Chronicles of Narnia / Bucholz, Dinah
Now the tasty food you make will distract you from the fact that somehow Christmas is still a holiday over in a whole other fantasy world Father Christmas has to sneak in to deliver presents.

The chronicles of Narnia / Lewis, C. S.
Definite classics. But Susan deserved better.
---
The Unofficial Recipes of The Hunger Games
This cookbook takes you on a culinary journey through all three of The Hunger Games books. It starts you off with the more basic food Katniss and her family were eating in District 12, then there's the decadent food of the Capitol, the meal on the train on the way to the Quarter Quell, and the food offered in District 13.
If you're feeling adventurous there are some more questionable sounding recipes you can try as well, such as "Charred Tree-Rat" and "Mom Everdeen's Breakfast of Mush".
The Hunger Games / Collins, Suzanne
Some good teen dystopia. And it's confirmed that Panem is a future version of North America.