In a world of incredible mainstream artists like Frida Kahlo and Vincent van Gogh, some of the stranger, funnier, and more relatable creatives can be left flying under the radar. It can also make it more difficult for us – the artistic hoi polloi –  to find our own style and way of creating.
Perhaps you could be inspired by Tomislav Jagnjić, a Serbian concept artist and illustrator whose oeuvre includes titles such as "hey psst, wanna buy some cubes" and "can't believe u forgot the scrolls, how am i supposed to resurrect the dragon now?"
Or maybe you could innovate like Thirza Schaap, a Dutch artist who's been revamping beach trash to create a grim yet aesthetically pleasing commentary on sea pollution.
Or perhaps you'd rather focus on just one subject, and paint it with such determination that you're eventually interrogated by police. Look no further than Alex Schaefer's fascination with painting the Chase Bank. On fire. Repeatedly.
And if you're ever feeling insecure about your work, just remember that  Massachusetts has it's own museum dedicated entirely to celebrating "art too bad to be ignored" – pop on over here for a browse!
Whatever it is you want to say, and however it is you want to say it, get inspired by our collection on weird art (and how to make it)!
Find your artistic voice : the essential guide to working your creative magic / Congdon, Lisa
"This book is a guide to the process of artistic self-discovery"– Provided by publisher." (Catalogue)

The best art you've never seen : 101 hidden treasures from around the world / Spalding, Julian
"Across the globe there are scores of beautiful and unusual works of art that are largely unseen or fail to receive the critical acclaim they deserve. The Best Art You've Never Seen is your essential companion to this hidden world of artistic treasures." (Catalogue)

You are an artist : assignments to spark creation / Green, Sarah Urist
"More than 50 assignments, ideas, and prompts to expand your world and help you make outstanding new things to put into it […] Full of insights, techniques, and inspiration from art history, this book opens up the processes and practices of artists and proves that you, too, have what it takes to call yourself one."– Provided by publisher." (Adapted from Catalogue)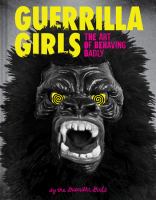 Guerrilla Girls : the art of behaving badly / Guerrilla Girls (Group of artists)
"A compendium of artwork by the feminist activist group, the Guerrilla Girls."– Provided by publisher." (Catalogue)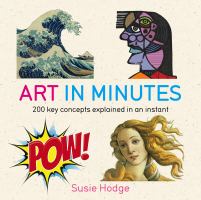 Art in minutes / Hodge, Susie
"The perfect compact reference guide for all would-be art buffs. Art historian Susie Hodge takes you on a whistle-stop international tour of all the major artistic cultures, movements, phases, developments, artists and themes, from Prehistoric art to Hyperrealism. Contents also include Greek classicism, Gothic art, the Renaissance, Baroque, Romanticism, Realism, Impressionism, Cubism, surrealism, Pop art and Minimalism." (Catalogue)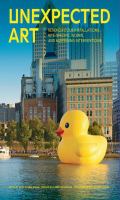 Unexpected art : serendipitous installations, site-specific works, and surprising interventions / Spring, Jenny Moussa
"Graffiti made from cake icing, man-made clouds floating indoors, a luminous moon resting on water. Collected here are dozens of jaw-dropping artworks – site-specific installations, extraordinary sculptures, and groundbreaking interventions in public spaces – that reveal the exciting things that happen when contemporary artists play with the idea of place. " (Adapted from Catalogue)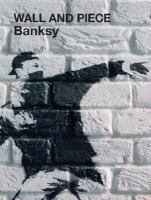 Wall and piece / Banksy
"_______________Banksy. His work. Photographed. With comments by Banksy. In a book. This is that book._______________" (Catalogue)

Modern vintage Illustration / Dawber, Martin
"Past is prologue in this stunning survey of vintage-inspired illustrations that employ classic styles of artistic expression for up-to-date effects." (Catalogue)

Muse : Uncovering the Hidden Figures Behind Art History's Masterpieces / Millington, Ruth
"The fascinating true stories of thirty incredible muses–and their role in some of art history's most well-known masterpieces. We instantly recognize many of their faces from the world's most iconic artworks–but just who was Picasso's 'Weeping Woman'? Or the burglar in Francis Bacon's oeuvre? Why was Grace Jones covered in graffiti? " (Adapted from Catalogue)