Folks! Friends! Fellow humans living on this nice crispy earth!
The year is 2023. The global is warming, the 1 are %ing and things are looking iffy… Enter the Soft Apocalypse! It's time for us to give capitalism the finger and return to our humble roots as a pastoral society that bakes bread and sings Kumbaya way too often. AKA my escapist daydream when the Stresses of Life get a bit too much (my Soft Apocalypse plan includes joining a commune and ✨embracing a healthy range of human emotions✨).
Welcome to Soft Apocalypse for Beginners, where we will be embarking on a journey of Learning to Look After Ourselves Even if the World is Ending (and saving the bees while we're at it)!
So, let's at it and save some bees! We couldn't get along without bees for an infinite number of reasons, but the top three would be 1) they really do keep the ecosystem chugging along, 2) how would adults explain intimate relations without the metaphor of the birds and the bees, and 3) they're just so darn lovely. So, what can we do to protect these little honey-sucking critters?

Plant a Bee Garden
Obviously, you're all experts at gardening after reading Soft Apocalypse for Beginners: Gardening (feat. Worms!), so why not use those green thumbs to set up a cosy floral spot for bees to come and visit? A bee garden is exactly what it sounds like (I take that back, it's not bees growing on stalks like the vegetable lamb of Tartary. Although that would be neat too.) and consists of flowers, foliage, and shrubbery that bees find Particularly Delectable. You can go as big or small as you like, from a couple of designated bee plants in pots to filling your entire yard with dandelions (if you intend to aggravate your parents and/or landlord then this is the way to go). Some of the best plants to feature in your bee garden include:
Catmint
Lavender
Borage

Pōhutukawa

Sunflowers
Clover
Pansies
Sage
Open a Bee Hotel
Have you spent your childhood dreaming of a bright future as a hotelier, but the Disney magic hasn't quite kicked in and you don't magically have a bajillion dollars to buy said hotel chain? Why not start on a smaller-but-infinitely-sweeter-smelling scale with a bee hotel! Bee hotels are small structures, like bird houses, that offer a spot for bees to rest and – for solitary bees without a hive – lay their eggs in safety. Again, you can go as grand or as minimalist as you like here. Check out some guides and advice here (Sustainability Trust), here (Wildlife Trusts), and here (Natural History Museum UK) if you want to know more about making your own!
Not feeling that hotelier vocation? Try a bee bath – fill a shallow bowl or bird bath with fresh water, and pile pebbles and stones inside so that they emerge above the water's surface. This will give the bees something to land on as they come for a genteel slurp of the world's tastiest beverage (stay hydrated out there folks).

Support Local!
By purchasing (and/or convincing your parents to purchase) honey and bee products from local farmers and beekeepers, not only are you supporting your community and benefitting from an impressive range of health benefits (did you know that the presence of local greenery in honey makes it ideal for toughening up your immune system and combatting allergies??), but small-scale beekeepers are likely to be more invested in the wellbeing and quality of their hives, as well as in broader bee conservation practices in the area. Plus, recent honey research has revealed that a scary number of commercial honey producers adulterate their honey with sugar syrup, or similar artificial sweeteners, and that's not the wholesome bees-knees kind of content we're looking for (sugar = bad for you. sweet pure floral bee puke = good for you).
Plus, there's arguably nothing cuter or more soft apocalypse aesthetic than buying honey from your local farmer's market. Be sure to wear a straw hat.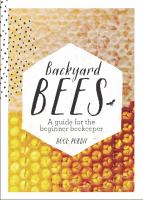 Backyard bees : a guide for the beginner beekeeper / Purdie, Doug
"Just about anyone can keep bees. All you need is a bit of space in your backyard (or on your rooftop) and a little love for the creatures that pollinate the vegie patches of your neighbourhood. Once introduced to the charms of beekeeping and the taste of warm honeycomb direct from the hive, you'll be hooked." (Catalogue)

How to bee / MacDibble, Bren
"Peony lives with her sister and grandfather on a fruit farm outside the city. In a world where real bees are extinct, the quickest, bravest kids climb the fruit trees and pollinate the flowers by hand […] Life on the farm is a scrabble, but there is enough to eat and a place to sleep, and there is love. Then Peony's mother arrives to take her away from everything she has ever known." (Adapted from Catalogue)

Unnatural creatures
"Unnatural Creatures is a collection of short stories about the fantastical things that exist only in our minds–collected and introduced by beloved New York Times bestselling author Neil Gaiman. The sixteen stories gathered by Gaiman, winner of the Hugo and Nebula Awards, range from the whimsical to the terrifying." (Adapted from Catalogue)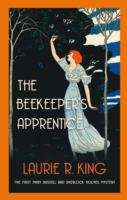 The beekeeper's apprentice, or, On the segregation of the queen / King, Laurie R
"In 1915, long since retired from his crime-fighting days, Sherlock Holmes is engaged in a reclusive study of honeybees on the Sussex Downs. Never did the Victorian detective think to meet an intellect matching his own-until his acquaintance with Miss Mary Russell, a young twentieth-century lady whose mental acuity is equalled only by her penchant for deduction, disguises, and danger." (Catalogue)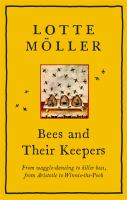 Bees and their keepers : through the seasons and centuries, from waggle-dancing to killer bees, from Aristotle to Winnie-the-Pooh / Möller, Lotte
" In her travels Moller encounters a trigger-happy Californian beekeeper raging against both killer bees and bee politics, warring beekeepers on the Danish island of L so, and Brother Adam of Buckfast Abbey, breeder of the Buckfast queen now popular throughout Europe and beyond, as well a host of others as passionate as she about the complex world of apiculture both past and present." (Adapted from Catalogue)

The music of bees : a novel / Garvin, Eileen
"Following three lonely strangers in a rural Oregon town, each working through grief and life's curveballs, who are brought together by happenstance on a local honeybee farm where they find surprising friendship, healing–and maybe even a second chance–just when they least expect it"– Provided by publisher." (Catalogue)

Bee movie
"Having just graduated from college, Barry B. Benson finds himself disillusioned with the prospect of having only one career choice – honey. As he ventures outside of the hive for the first time, he breaks one of the cardinal rules of the bee world and talks to a human, a New York City florist named Vanessa. He is shocked to discover that the humans have been stealing and eating the bee's honey for centuries. He ultimately realizes that his true calling in life is to set the world right by suing the human race. That is until the ensuing chaos upsets the very balance of nature. It is up to Barry to prove that even a little bee can spell big changes in the world." (Catalogue)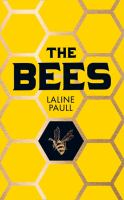 The bees / Paull, Laline
"Born into the lowest class of her society, Flora 717 is a sanitation bee, only fit to clean her orchard hive. Living to accept, obey and serve, she is prepared to sacrifice everything for her beloved holy mother, the Queen. But Flora is not like other bees. " (Adapted from Catalogue)

Wild honey bees : an intimate portrait / Arndt, Ingo
"The honey bee, a key pollinator, is now an endangered species, threatened by human activity and loss of biodiversity. Because of this, understanding forest-dwelling wild honey bees – which are more resistant to diseases and parasites than honey bees kept by beekeepers – is more important than ever before."– Dust jacket." (Adapted from Catalogue)

Zinnia and the bees / Davis, Danielle
"Seventh-grader Zinnia's last-day-of-school got off to a bad start when she ended up in the vice principal's office for yarn-bombing a statue of the school mascot, but it is about to get a whole lot worse–because, thanks to the incompetence of Bee 641, a colony of commercial, migratory bees escaping from a truck has settled their colony in her hair." (Catalogue)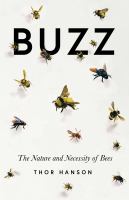 Buzz : the nature and necessity of bees / Hanson, Thor
"From honeybees and bumbles to lesser-known diggers, miners, leafcutters, and masons, bees have long been central to our harvests, our mythologies, and our very existence. They've given us sweetness and light, the beauty of flowers, and as much as a third of the foodstuffs we eat. And, alarmingly, they are at risk of disappearing. " (Adapted from Catalogue)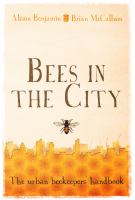 Bees in the city : the urban beekeepers' handbook / Benjamin, Alison
"From the rooftop of Fortnum and Masons in Piccadilly and the grounds of Buckingham Palace to the Square Mile's skyscrapers, the landscape is now dotted with bee hives. This book paints a vivid portrait of these intimate, sometimes secret, locations, it also introduces you to the beekeepers and their bees through changing seasons." (Catalogue)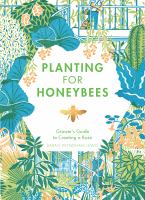 Planting for honeybees : the grower's guide to creating a buzz / Lewis, Sarah Wyndham
"Our gardens would be unrecognizable without the gentle buzz of the humble honeybee. Yet in recent years bee populations have suffered from the loss of green spaces and need our help. Planting for Honeybees is a charmingly illustrated, practical guide on how to help attract these delightful pollinators – whether you only have a city window ledge or a whole country garden." (Adapted from Catalogue)

Green urban living : simple steps to growing food, keeping chickens, worm farming, beekeeping and much more in New Zealand / Luke, Janet
"As life gets busier and backyards get smaller, it is a challenge to grow food and live more sustainably. Janet Luke shows that it can be done […] This book evokes some of the methods used in traditional Kiwi backyards, with modern concepts like recycling, organics and using water sustainably to grow food and keep chickens and bees in an urban environment." (Adapted from Catalogue)

Kissing the bee / Koja, Kathe
"While working on a bee project for her advanced biology class, quiet high school senior Dana reflects on her relationship with gorgeous best friend Avra and Avra's boyfriend Emil, whom Dana secretly loves." (Catalogue)