Kia ora koutou!
I don't know about you all, but during lockdown I spent a lot of hours on Tiktok. Specifically, I found myself taking a deep-dive into Booktok, the side of Tiktok where people share what books they're reading. I am someone who always has about 20 books on reserve, a Goodreads list so long that it has probably developed its own personal anxiety disorder and an indecent amount of books TAKING UP ANY FREE SPACE IN MY ROOM THAT I CAN FIND. The last thing a person like me needs is a limitless supply of MORE RECOMMENDATIONS. Will I continue to create an irresponsibly long to-read list? Yes. Will I encourage you to do the same? Of course. 
.
Real footage of me every time I have to move houses and I discover just how many books I have.
If you have found yourself on Booktok, and want to read some trending books, check out this list! Here are some Booktok favs that we have at Wellington City Libraries!
Remember, reserves are free and you can request a book to be sent to any of our branches. Comment below with more books we should add to this list!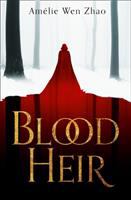 Blood heir / Zhao, Amélie Wen
"A fugitive princess with a deadly Affinity and a charismatic crime lord forge an unlikely alliance in order to save themselves, each other, and the kingdom." (Catalogue)

A good girl's guide to murder / Jackson, Holly
"The case is closed. Five years ago, schoolgirl Andie Bell was murdered by Sal Singh. The police know he did it. Everyone in town knows he did it. But having grown up in the small town that was consumed by the murder, Pippa Fitz-Amobi isn't so sure. When she chooses the case as the topic for her final-year project, she starts to uncover secrets that someone in town desperately wants to stay hidden." (Adapted from Catalogue)

House of salt and sorrows / Craig, Erin A
"In a manor by the sea, twelve sisters are cursed. Annaleigh lives a sheltered life at Highmoor with her sisters and their father and stepmother. Once there were twelve, but loneliness fills the grand halls now that four of the girls' lives have been cut short. Each death was more tragic than the last…and there are whispers throughout the surrounding villages that the family is cursed by the gods." (Adapted from Catalogue)

One of us is lying / McManus, Karen M.
"When the creator of a high school gossip app mysteriously dies in front of four high-profile students, all four become suspects. It's up to them to solve the case" (Catalogue)

We were liars / Lockhart, E
"Each summer the wealthy, seemingly perfect Sinclair family meets on their private island. Cadence, Johnny, Mirren, and Gat are a unit, especially during "summer 15," marking their fifteenth year on Beechwood– the summer that Cady and Gat fall in love. Cady became involved in a mysterious accident, in which she sustained a blow to the head, and now suffers from debilitating migraines and memory loss. When she returns to Beechwood during summer 17 issues of guilt and blame, love and truth all come into play." (Catalogue)

They both die at the end / Silvera, Adam
"In a near-future New York City where a service alerts people on the day they will die, teenagers Mateo Torrez and Rufus Emeterio meet using the Last Friend app and are faced with the challenge of living a lifetime on their End Day." (Catalogue)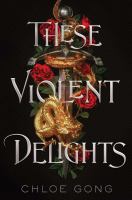 These violent delights / Gong, Chloe
"In 1926 Shanghai, eighteen-year-old Juliette Cai, heir of the Scarlet Gang, and her first love-turned-rival Roma Montagov, leader of the White Flowers, must work together when mysterious deaths threaten their city." (Catalogue)

The Selection / Cass, Kiera
"Sixteen-year-old America Singer is living in the caste-divided nation of Illea, which formed after the war that destroyed the United States. America is chosen to compete in the Selection–a contest to see which girl can win the heart of Illea's prince–but all she really wants is a chance for a future with her secret love, Aspen, who is a caste below her"– Provided by publisher." (Catalogue)