This next piece in our From the Vaults series, being an exploration of some of the hidden gems of the library's vast collections, is a personal favourite of mine. Whether you're looking for books to add to your reading list for your Connections internal in English, or are just hungering for a range of cultural perspectives and experiences to add to the pile of books waiting to be read on your bedside table, don't worry folks — we got you. Our Books From Around the World booklist has just undergone its most comprehensive update in *checks notes* a whole decade, and our ambition is for it to contain at least one book by an author from every country in the world. No biggie.
 Just as Lisa doesn't wish to eat solely at Americatown, we don't want to read solely from Aotearoatown all the time either! (Okay yeah it's a stretch but look this is the best I've got)
So anyway, we're gonna be straight up with you — though our ambitions are great, we haven't yet lived up to them. There are around 40 countries (Andorra, Azerbaijan, etc.) that, despite our best research, we just can't find books from — at least, not books that have been translated into English (if you find a book from a country we've missed, let us know!). But the vast majority of countries around the world have representation in our master list — from Bolivia and Uruguay, Vanuatu and Kiribati, Trinidad and Tobago and Haiti, to Albania and Ukraine, Yemen and the UAE, the Philippines and Kazakhstan, Uganda and Angola; and many more besides. We're pretty chuffed with it, if we're being honest, and really recommend you check out the full list!
Some of the books we have tracked down are among the first books written by an author from that country to have ever been translated into English — for example, Return to the enchanted island by Johary Ravaloson from Madagascar, published in 2019. Others are part of a long-standing tradition of literary translation that dates back decades or centuries — The Count of Monte Cristo by Alexandre Dumas (France, 1844) for example, or I am fifteen and I don't want to die by Christine Arnothy (Hungary, 1955). Others, like Consuming Ocean Island by Katerina Martina Teaiwa (Kiribati, 2015) or Legends, traditions and tales of Nauru by Timothy Detudamo (Nauru, 2008) are collections of stories drawn from the world's various oral traditions, written down with permission from indigenous storytellers.
'But,' you may ask, 'what sets your list apart from the myriad of other such lists I can find online?' Well, for starters, these are all books that you can actually get your mitts on from your local library — just click the title, then 'Place Reserve,' then choose the library closest to your house, and the book will soon be yours! But beyond that, there is something else that makes this list special — you! Not you you, but teens in general — we've done our best to try and make sure that every book that makes it onto our list is in some way, shape or form about the experiences and lives of teenagers and young people. Taken together, you could see this list as a pretty comprehensive repository of stories about what it means and has meant to be a young person around the world and through history. And we reckon that's pretty cool.
Anyway, here are some of my favourite books from the list — but don't forget to check out the whole list (currently sitting at about 250 books!) for the complete picture.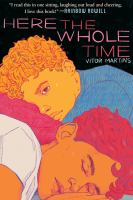 Here the whole time / Martins, Vitor
Country of origin: Brazil
Setting: Metro Brazil; contemporary
Original language: Portuguese
Format: Novel
Themes: body positivity, bullying, coming-of-age, LGBTQ+, single-parent families, school, self-esteem

Year of the rabbit / Tian
Country of origin: Cambodia
Setting: Phnom Penh, Cambodia; 1970s
Original language: French
Format: Graphic novel
Themes: family, government and society, history, political refugees, war

Aya / Abouet, Marguerite
Country: Côte d'Ivoire (Ivory Coast)
Setting: Yopougon (Yop City), Côte d'Ivoire; 1978
Original language: French
Format: Graphic novel
Themes: adventure, community, family, friendship, neighbourhoods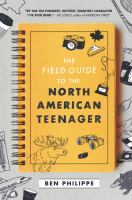 The field guide to the North American teenager / Philippe, Ben
Country of origin: Haiti/Canada
Setting: Montreal, Canada – Austin, Texas; contemporary
Original language: English
Format: Novel
Themes: coming-of-age, culture shock, friendship, moving countries, relationships, school, single-parent families

Moonstone : the boy who never was / Sjón
Country of origin: Iceland
Setting: Reykjavík, Iceland; 1918-19
Original language: Icelandic
Format: Novel
Themes: coming-of-age, epidemics, globalisation, history, LGBTQ+, masculinity

The forest of wool and steel / Miyashita, Natsu
Country of origin: Japan
Setting: Hokkaido, Japan; contemporary
Original language: Japanese
Format: Novel
Themes: careers, coming-of-age, music, small-town vs. big-city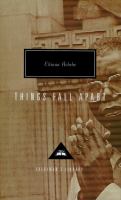 Things fall apart / Achebe, Chinua
Country of origin: Nigeria
Setting: Àlà Ị̀gbò, Southeastern Nigeria; 1890s
Original language: English
Format: Novel
Themes: British imperialism, colonisation, government and society, history, justice, masculinity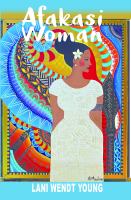 Afakasi woman / Young, Lani Wendt
Country of origin: Samoa/New Zealand
Setting: Samoa (various)
Original language: English
Format: Short stories
Themes: community, everyday life, folklore, Pasifika culture, people and society, relationships, womanhood