We all know how it is. One minute you're idly searching Spotify for your next musical theatre fix. The next minute it's 3am and you're four months deep into a dangerous obsession with Alanis Morissette's Jagged Little Pill musical soundtrack and you can't stop singing the alto part to "You Learn" over and over again even though you've been kicked out of home because no one wants to listen to that much alto. It's fine, you tell yourself. All I need is Alanis. The world of jukebox musicals will keep me warm at night.
Dear reader, it is true that we all need Alanis. But we also need a balanced cultural diet that includes reading material and audiobooks to keep us off the streets. That's where the library's OverDrive collection comes into play again. Read on for a juicy selection of some of our musical theatre-related reads to keep you on the straight and narrow when all seems lost to the world of the musical soundtrack album.
The Movie Musical!, Jeanine Basinger (ebook)
This book is an in-depth look at the singing, dancing, happy-making world of Hollywood musicals, beautifully illustrated in color and black-and-white—an essential text for anyone who's ever laughed, cried, or sung along at the movies. Leading film historian Jeanine Basinger reveals, with her trademark wit and zest, the whole story of the Hollywood musical, from Fred Astaire, whom she adores, to La La Land, which she deplores. Whether analyzing a classic Gene Kelly routine, relishing a Nelson-Jeanette operetta, or touting a dynamic hip hop number (in the underrated Idlewild), Basinger is a canny and charismatic guide to the many ways that song and dance have been seen—and heard—on film. (adapted from OverDrive description)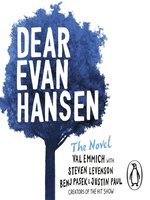 Dear Evan Hansen, Val Emmich (Audiobook)
A simple lie leads to complicated truths in this big-hearted coming-of-age story of grief, authenticity and the struggle to belong in an age of instant connectivity and profound isolation. This audiobook version of the novel based on the incredible 2015 musical by Pasek, Paul and Levenson is beautifully narrated by Ben Levi Ross (Evan Hansen, US Tour), Mike Faist (Connor Murphy, original cast), and Mallory Bechtel (Zoe Murphy, original cast) in this incredibly personal and human reading. Listen now — you won't regret it.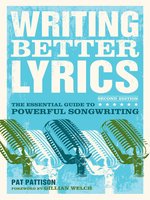 Writing Better Lyrics, Pat Pattison (ebook)
Have you ever fancied yourself a Broadway lyricist? This book is the book for you. This revised and updated 2nd Edition of the classic must-have guide for budding songwriters provides effective tools for everything from generating ideas, to understanding the form and function of a song, to fine-tuning lyrics.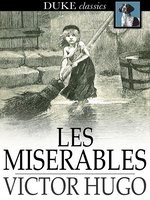 Les Misérables, Victor Hugo (ebook)
Look, I hear you. This book is long. But just listen for a moment — it wasn't adapted into one of the most popular and enduring musicals of all time for nothing. This book has it all — love, death, revolution, defeat, victory, class struggles — and its rambling delightfully labyrinthine plot will keep you occupied for hours. If that all sounds like too much, we also have the eAudio version. Don't say we aren't kind to you. But be kind to yourself and pick this up while the Duke Classics edition is always available!
Now, get out there and read!