While the country was in lockdown, there was one thing that everyone seemed to be doing an awful lot of — reading! You read the books you got out from the library before we closed, you re-read all the books on your shelves at home, and you borrowed record numbers of eBooks from our OverDrive Kids collections as well. Our hard-working collections team have been working hard to get more books to you faster, so they've created a whole new eBook collection for you — the Kids' Lucky Day collection.
What is the Lucky Day collection, you ask? Think of it as a buffet of all your favourite titles — books by Raina Telgemeier, Andy Griffiths, Erin hunter, Dav Pilkey, and more. Because books by these authors are so popular, they have a reduced loan period (14 days instead of 21), and you also can't place holds or renew Lucky Day items that you have out. Every time you log in to OverDrive, be sure to check out the Lucky Day collection and see what's available — who knows, maybe it will be your lucky day!
---
At the moment, there are about 80 different titles on the list, but as with all of our collections we'll be adding to it as time goes on. For now, though, here are some of our favourites: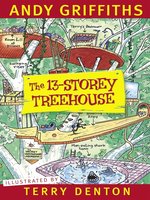 The 13-Storey Treehouse, Andy Griffiths (ebook)
Andy and Terry's 13-storey treehouse is the most amazing treehouse in the world! It's got a bowling alley, a see-through swimming pool, a tank full of man-eating sharks, a giant catapult, a secret underground laboratory and a marshmallow machine that follows you around and shoots marshmallows into your mouth whenever you're hungry. Well, what are you waiting for? Come on up! (Overdrive description)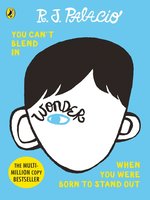 Wonder, R J Palacio (ebook)
Auggie wants to be an ordinary ten-year-old. He does ordinary things – eating ice cream, playing on his Xbox. He feels ordinary – inside. But ordinary kids don't make other ordinary kids run away screaming in playgrounds. Ordinary kids aren't stared at wherever they go. Born with a facial abnormality, Auggie has been home-schooled by his parents his whole life. Now, for the first time, he's being sent to a real school – and he's dreading it. All he wants is to be accepted – but can he convince his new classmates that he's just like them, underneath it all? (Overdrive description)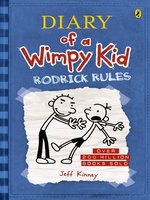 Rodrick Rules, Jeff Kinney (ebook)
Whatever you do, don't ask Greg Heffley how he spent his summer holidays, because he definitely doesn't want to talk about it. As Greg enters the new school year, he's eager to put the past three months behind him… and one event in particular. Unfortunately for Greg, his older brother Rodrick knows all about the incident. And secrets have a way of getting out… especially when a diary is involved. (Overdrive description)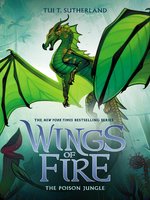 The Poison Jungle, Tui T. Sutherland (ebook)
It's no secret that Sundew wants to destroy the HiveWings. It's her life's mission to exact revenge on the tribe that tried to wipe out the LeafWings and ripped every tree from the surface of Pantala. Every tree, that is, except the wild and dangerous Poison Jungle, where the surviving LeafWings have been hiding since the war. Hiding, plotting, and waiting for a dragon like Sundew, who is uniquely qualified to bring down the Hives. There are dark secrets in the jungle, though – some that Sundew is keeping, and some that she's only just beginning to discover. And now that a new war is upon them, Sundew and her friends must unearth the oldest secret in the jungle-even if what they find has the power to destroy them all. (Overdrive description)

---
So what are you waiting for? Check out the Lucky Day collection today — and keep your eyes peeled for more bookish goodies on the way on OverDrive.